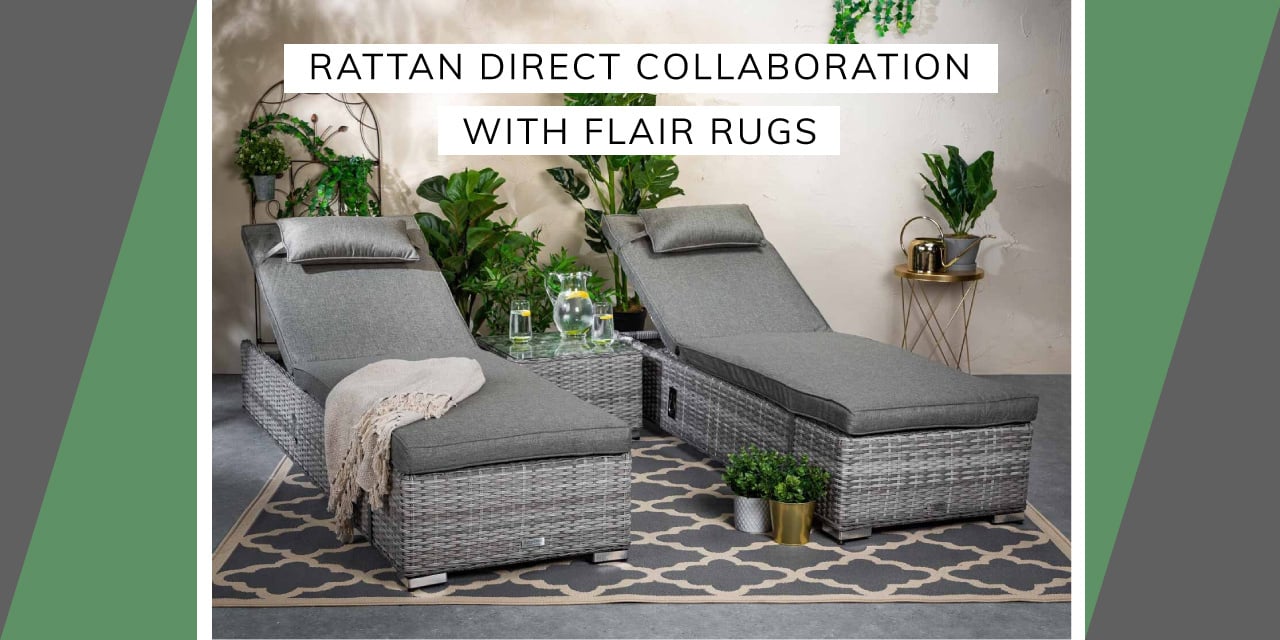 Rattan Direct teamed up with the wonderful team at Flair Rugs to create some stunning sets for a slight twist on our usual photo shoots.
Flair Rugs contacted us as they loved the furniture that we produced, and they knew that they could help us in creating a range of stylish looks, to enhance the look of our range of grey weave sets.
RATTAN X FLAIR RUGS
Founded in 1984 Flair Rugs have been designing rugs a lot longer than we have been creating rattan furniture, and are the number one selling rugs company.
So who better to team up with to create some super-cool sets?
At Flair Rugs you'll find everything from ultra-modern designs for your living room to classic hallway runners whether made from hand-woven cotton, wool or natural fibres all of which are durable so everyday use won't cause damage.
MALMO LIVING
The word Malmo brings thoughts of Sweden's capital, and the colour yellow, synonymous with there famous flag. So the Malmo recycled flatweave rug pictured here certainly pays homage to these thoughts with a slight yellow hue. The rug is placed beneath the Ascot-2 seater and is made from recycled bottles and turned into a luxuriously soft PET yarn. Choose from pink, ochre or monochrome colourways depending on your style.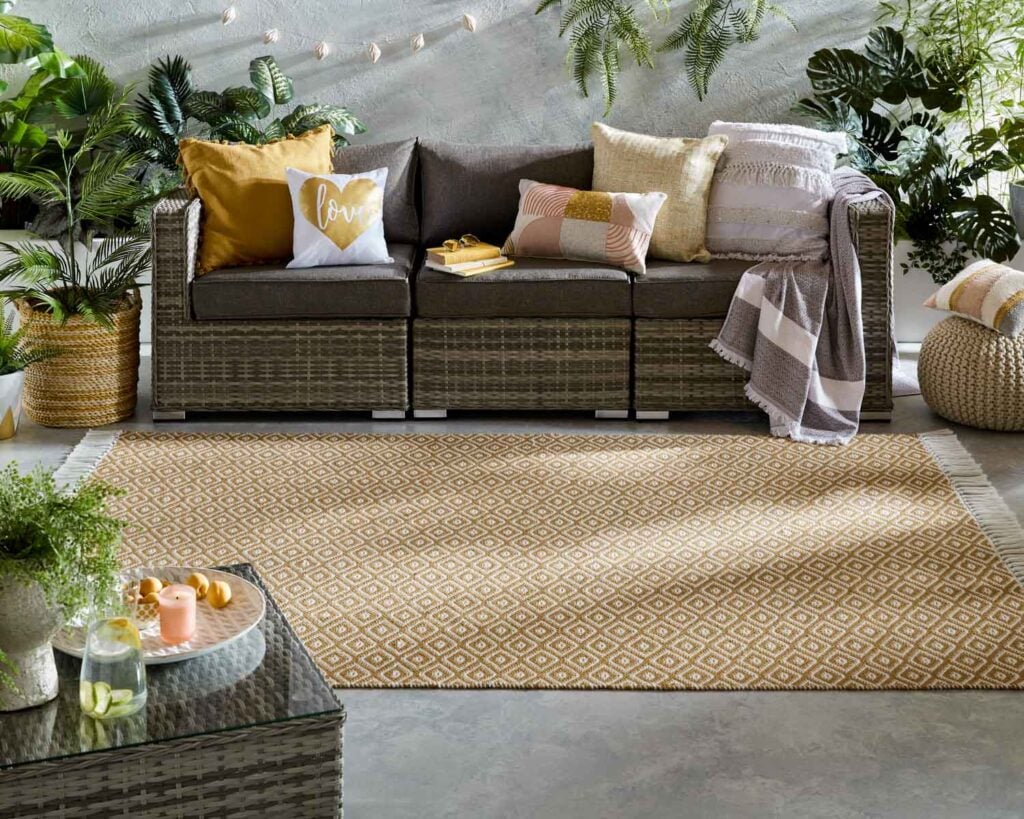 This rug is also suitable for outdoor use, so you can create this exact look in your garden, we've given you the inspiration, now go-on and create this look at home.
FLORENCE STYLE
The Florence range from Flair Rugs brings an Italian charm to an outdoor space. Beautifully matched with the 2-Seater Ascot sofa, the Florence Alfresco Milan is available in a range of sizes and colours.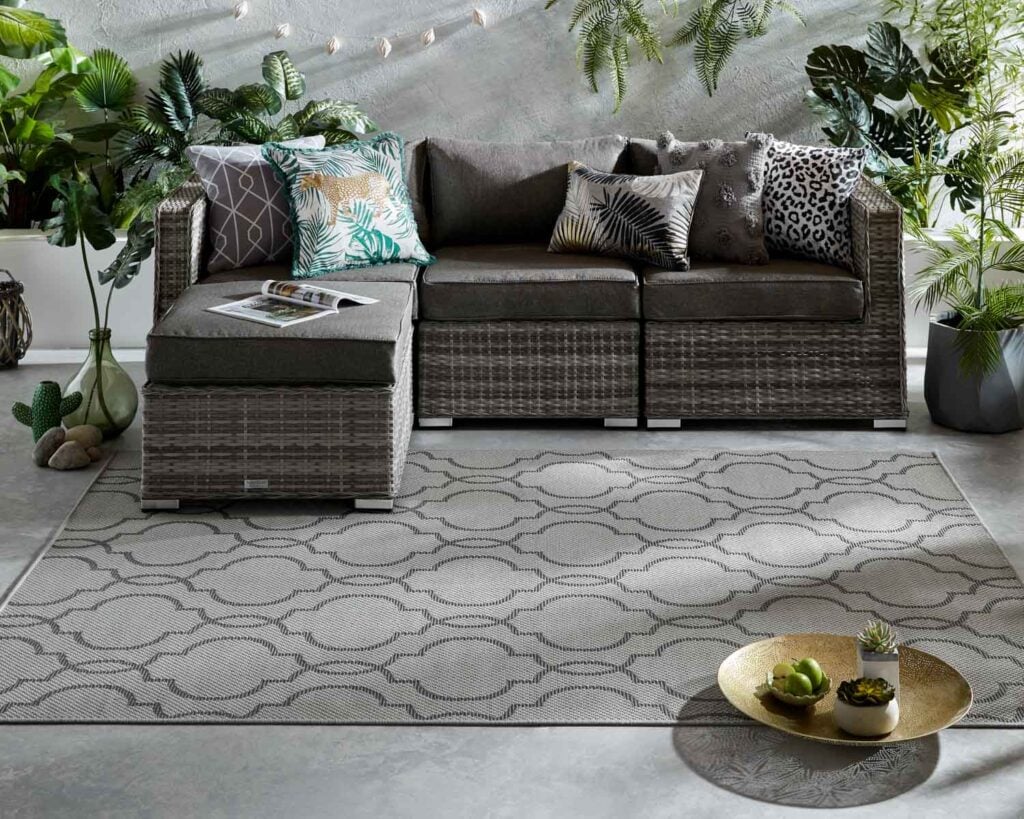 Create the perfect spot to dine alfresco by pairing our sets with Flair Rugs stunning designer rugs, which are made from polypropylene, a durable design that looks the part both in and outdoors.
PIATTO PERFECTION!
Check out this circular rug, from the Piatto range displayed here in the natural colourway. The natural weave effect looks at home next to the synthetic weave of our Ascot sofa. Much-like the Malmo and the Florence rugs, these are also suitable for outdoors.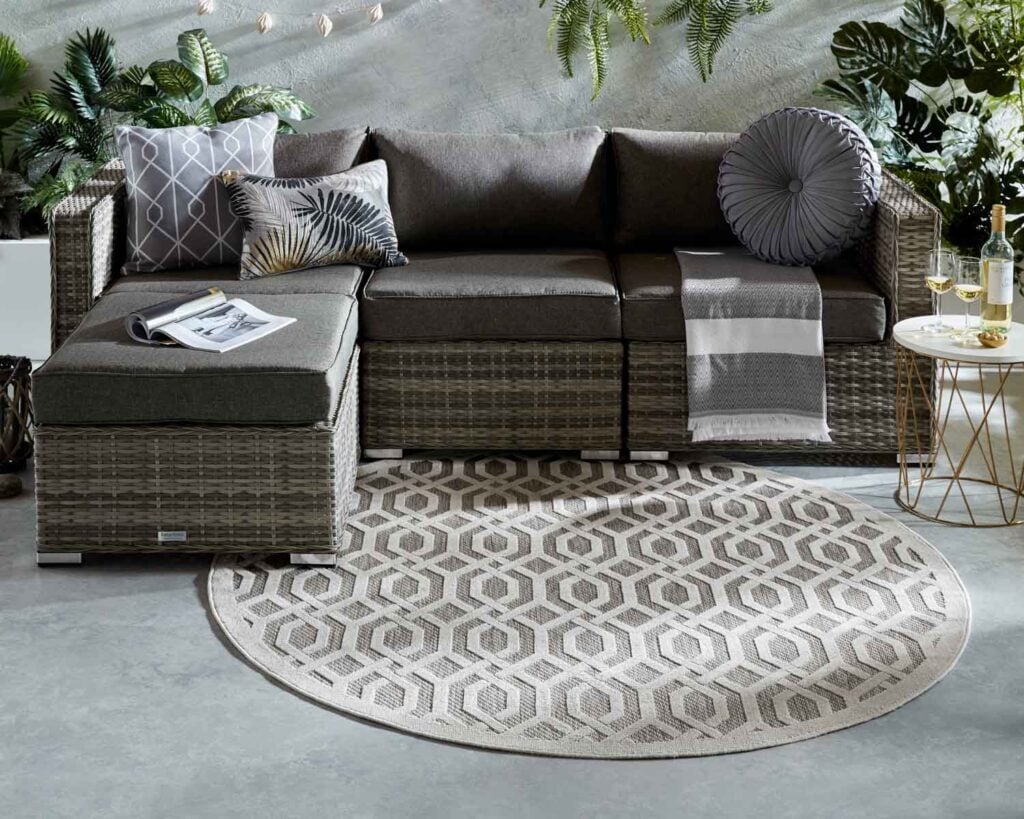 This range of rug is a slight twist on a classic, with blue and silver colour options also available you can find a look you love.
INSPIRATION
Flick through the Flair Rugs catalogue where you'll find bright colourways of the Spectrum range or durable and machine washable LAVO rugs.
Teaming up with Flair Rugs for this cool photo shoot was a real pleasure. This lot certainly know their rugs, and there is no better place for you to get them from. This inspiration blog should get that creative mind of yours flowing, and help you envisage a garden space that doesn't look like your neighbours.
Enjoyed reading this?
Sign up for our emails below, so we can send you blogs on gardening tips, as well as updates on our sales, so you don't miss out on those garden furniture bargains!