Price Match Promise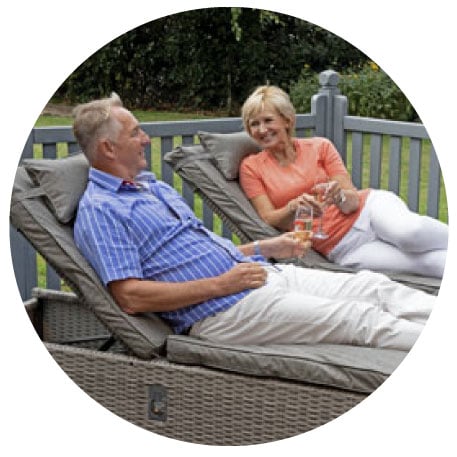 Privacy Policy
To comply with new GDPR legislation, we want to ensure you have as much relevant information in regards to your personal information held at Rattan Direct. The following questions should help you understand the information we collect, and the how we use it.
Last updated: 16th May 2018
What is GDPR?
The General Data Protection Regulation (GDPR) is a legal framework that sets guidelines for the collection and processing of personal information of individuals within the European Union (EU). The legislation is designed to harmonise data privacy laws across Europe as well as give greater protection and rights to individuals.
What information do we collect
At Rattan Direct, we collect, use and store your personal data so that we can offer you the best products and customer service you'd expect from us. We will always be clear and upfront with you about what we do with your personal data, and you have control over it.
We collect your personal data for three main reasons:
To process any Rattan orders you make and to deliver those to you
To personalise and improve the products and services we provide to you
To send you special offers that we believe you would like to hear about
You can control the personal data you provide us with and that we will always be transparent about how we collect and use it
We will always tell you what personal data we are collecting from you, the means by which we will collect it and how we will use it. We will only use your personal data for the purposes we originally told you about.
How we use the information
We use digital marketing to target banners and display creative when you're on other websites and potentially apps as well. We do this using a variety of digital marketing networks and ad a range of advertising technologies like Criteo, pixels, ad tags, cookies, and mobile identifiers, as well as specific services offered by some sites and social networks, such as Facebook. We only use market-leading technology and software to ensure that your personal data is secure and when we ask another company to provide services to us which involve sharing your personal data with them, we will always make sure they have appropriate security measures.
Sharing data with third party
We value your data and your relationship with Rattan Direct and for that reason, we will never sell your data to a third party company.
Access to your information
If you have any questions about how we look after your personal data, you can always contact us:
In writing, at the address below. Please mark your letter for the attention of the Head of Customer Services & Data Compliance
Rattan Direct is the trading name, a private company registered in England and Wales with company number 05924681
Rattan Direct Ltd, Unit 6, Smithfold Lane, Worsley, Manchester, M28 0GP
By email: info@rattandirect.co.uk
You can manage your marketing preferences by using the above address. We will update your preferences as soon as we can but please be aware for emails it may take up to 2 weeks.