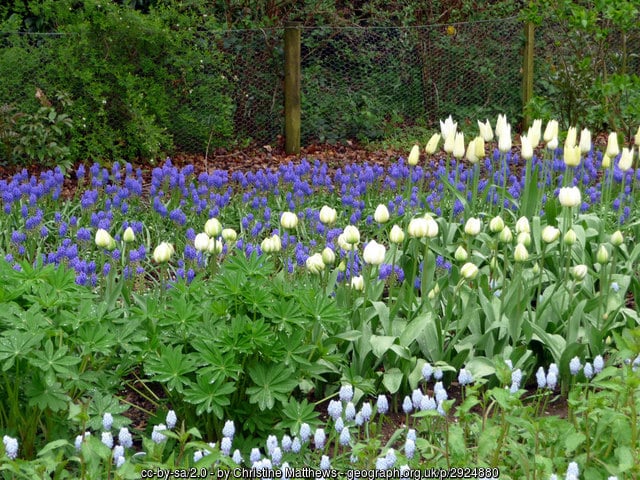 A focal point draws the eye into your garden, sets the mood, makes a statement. And looks lovely. Think of fantastical follies, tempting summer houses and huge statues in National Trust, and other, gardens (see some here!). OK, these won't fit in many gardens, but read on for ideas for small gardens.
A garden bench!
Is there anything more likely to invite you into the garden on a summer's evening (think ahead, it is raining as I write this!) than a garden bench or lounger? Add candles on a table for summer glamour,  and simple outdoor lights in nearby containers for a year round invitation.
Hedges and edges as focal points 
A clear line of hedge or edge leads the eye and foot through even the smallest spaces. Or shape hedging plants such as box or teuchera into a mix of shapes, heights and styles to create a living sculpture which will come into its own in winter when, to be frank, many gardens look dreary. Our recent blog offers more ideas on hedges and edges. Paths leading to a gate are a wonderful feature in most gardens. Nowhere for your path to go? Simple: add a gate to nowhere and create an illusion of a secret garden beyond.
Plants and planting schemes
A single, stunning, plant or a group of plants can form a focal point. Think of a zinging orange-red mass of red hot pokers (kniphofia). Or the clear shape of phormium (New Zealand flax) standing above lower plants. Spring beds (small or large) of tulips stop me in my tracks. And in summer, the massed colours of annual plants is always a draw. Try zinnia for a bright look, or plant love-in-a-mist with silver leaved marguerites for a calm look.
Trees - my favourite garden focal point
Choose a tree you like, plant it to mark a special day or year and it will beckon you into the garden or wave to you on a windy day.  Don't be shy - small gardens can host a lovely tree.
Water
If you watched Monty Don's 'Paradise Gardens' on BBC recently, you know about the focal point that water creates in a garden. Don't be daunted by large water features because I am sure there is a space for water in your garden or on your patio. Local garden centres will inspire you!
Enjoyed reading this?
Sign up for our emails below, so we can send you blogs on gardening tips, as well as updates on our sales, so you don't miss out on those garden furniture bargains!