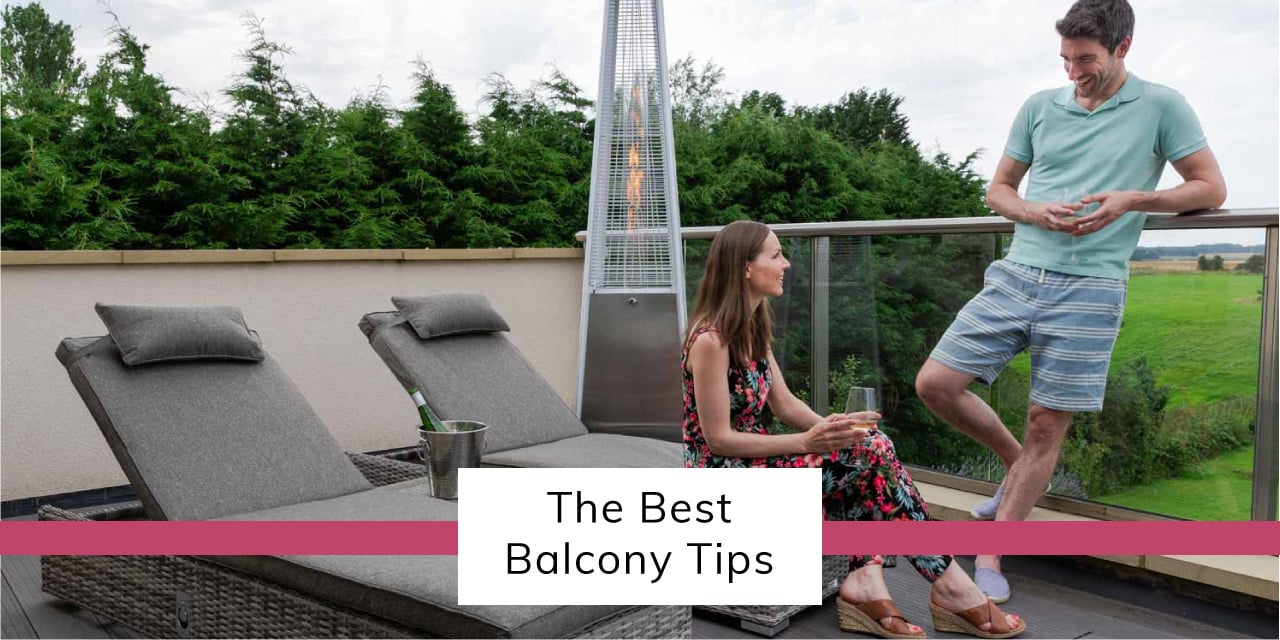 Do you have a balcony, patio or small outdoor space? Then this blog post will be for you. We look at all the possible changes you can make to give your balcony a whole new look with minimal effort. So you can entertain your friends in a stunning setting.
Whether you're looking to make the most of your space or just to add a little more 'oomph' to a balcony, then these ideas should bring your balcony or patio to life.
MAKE IT GREEN
One of the coolest and easiest ways to give your balcony more edge is by adding greenery. Planting on your balcony is an ideal solution to give your small outdoor space a more complete overall look. Not only does it create a more relaxed feel, but it also adds a bit more privacy – There is nothing worse than being overlooked by nosey neighbours!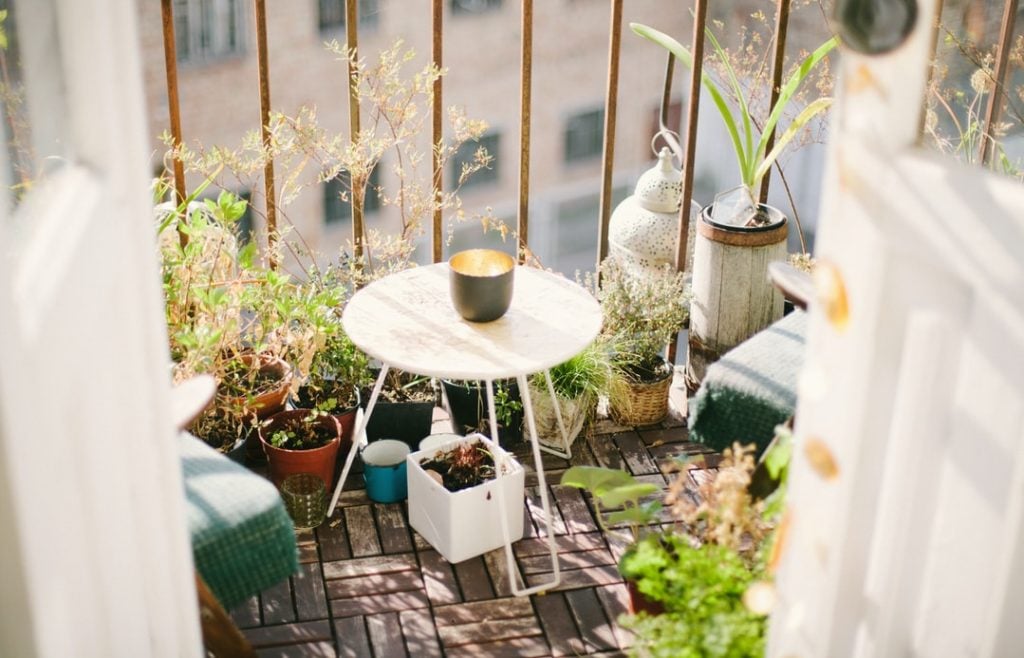 LINK IN THE LIVING SPACE
Another way to give your balcony or small outdoor space a more inviting feel is to incorporate the living space. Try to bring a similar colour theme from the inside, onto your outdoor space. Doing this allows for your apartment or home to flow effortlessly outside, perfect for when guests come around. Another way of linking the space is by having greenery both inside and outside. Our tip is to have small plants indoors and larger ones outside.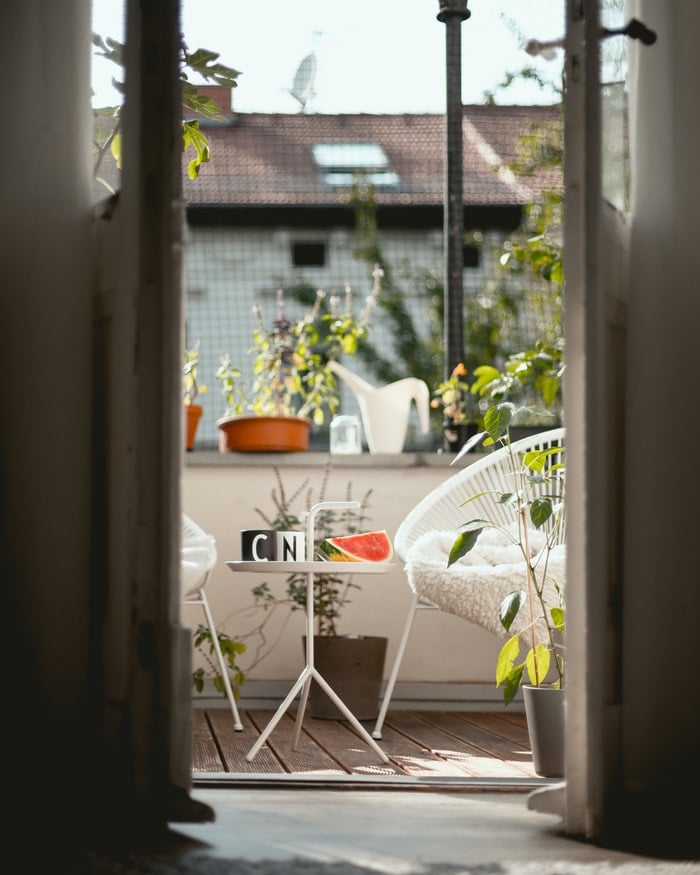 MAKE THE MOST OF THE VIEW
If you're reading this because you have a balcony then this one is the most important tip. You have to make the most of the view you have. If the view from your balcony is a little lacklustre then it doesn't matter, you should embrace the space. Add a dining table if possible, or a small 2-seater balcony set, so you can dine al fresco all year round.
OUTDOOR RUGS
We absolutely love outdoor rugs, our friends over at Flair Rugs provide some of the best looking outdoor rugs for your space. An outdoor rug brings such a relaxed feel to your space, and tying the look of the rug with the furniture really does bring the wow factor and us here at Rattan simply love it. We recommend for you to go for a rug on your balcony that stands out, with bright colours and patterns that will catch the eye of your friends.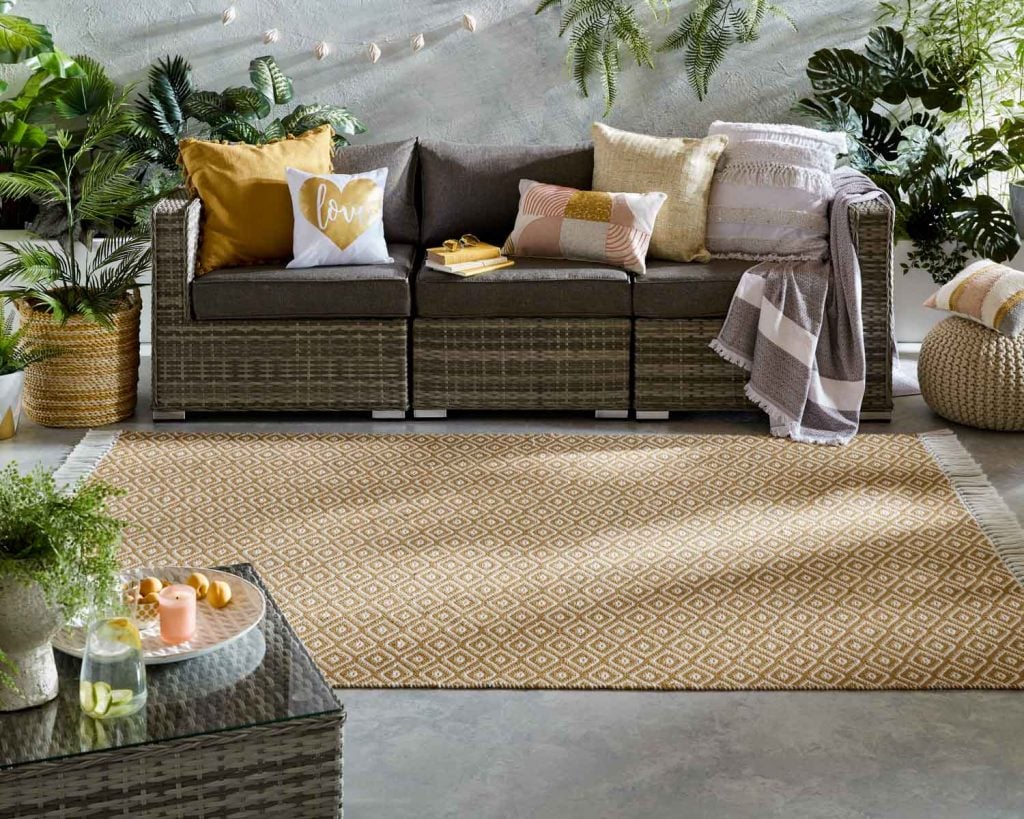 RELAXED FURNISHINGS
One of the key aspects of the balcony space is to ensure a relaxed atmosphere. A relaxed atmosphere is made easier with furniture that that is both comfortable and easy on the eye. Check out the image below for an idea! They've also grabbed themselves an outdoor rug which completes the look.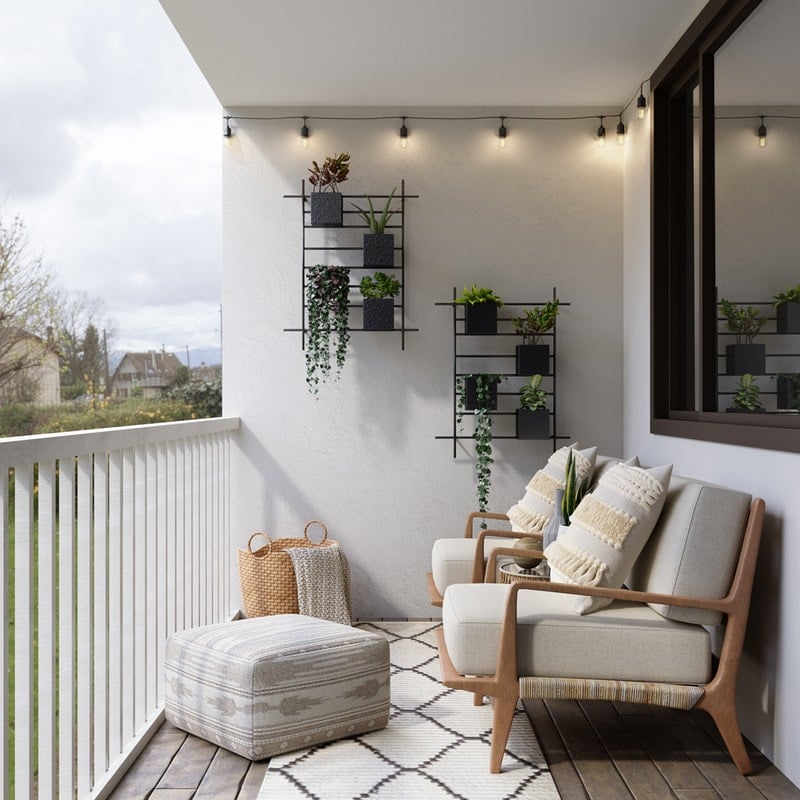 ADD LIGHTING
Create a super-cool atmosphere by using outdoor lighting like this. Accessorising your outdoor space with lights is a cheap and easy way to bring a different look to your balcony. Not only can a lit up balcony give your balcony a cool finish, but it also allows you to sit on your balcony long into the night.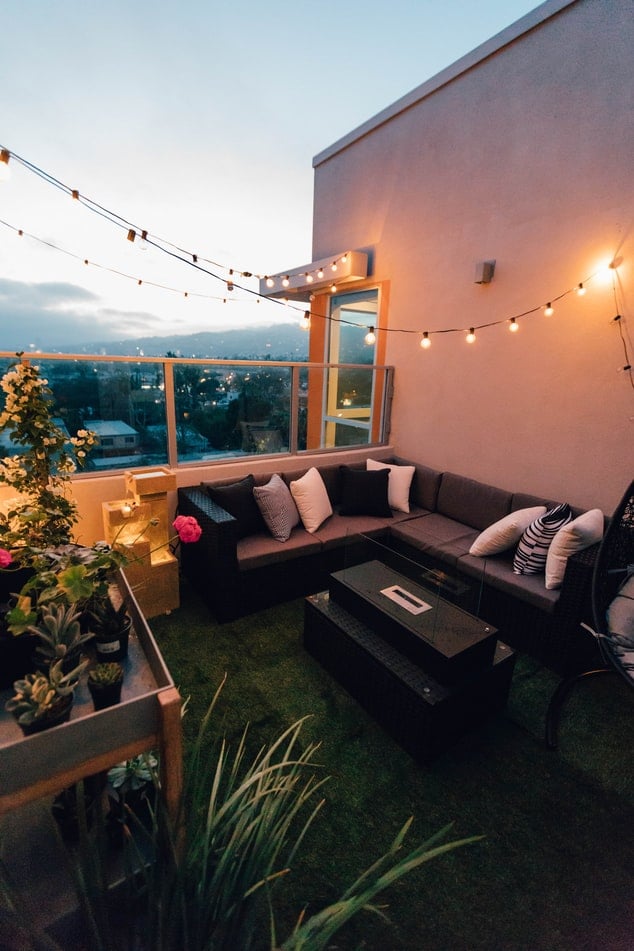 DECORATE THE FRONT
Not only does your balcony need to look the part when you sit outdoors, but it also needs to look the part for passers-by. Decorate the outside of the balcony with hanging baskets or plants for a natural look that will leave your neighbours jealous.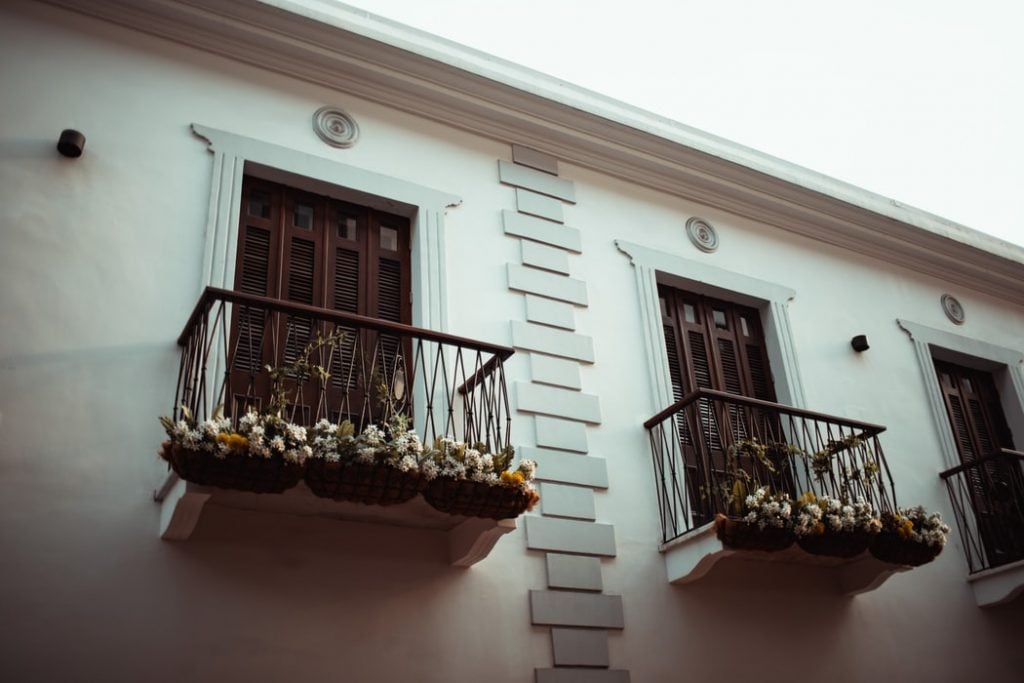 Now it's your turn to create something similar with one of our tips, entertain friends, watch the world go by or sip on a coffee every morning. Whatever you like to do on your balcony our tips and tricks will help you make the most out of your small balcony space.
Enjoyed reading this?
Sign up for our emails below, so we can send you blogs on gardening tips, as well as updates on our sales, so you don't miss out on those garden furniture bargains!