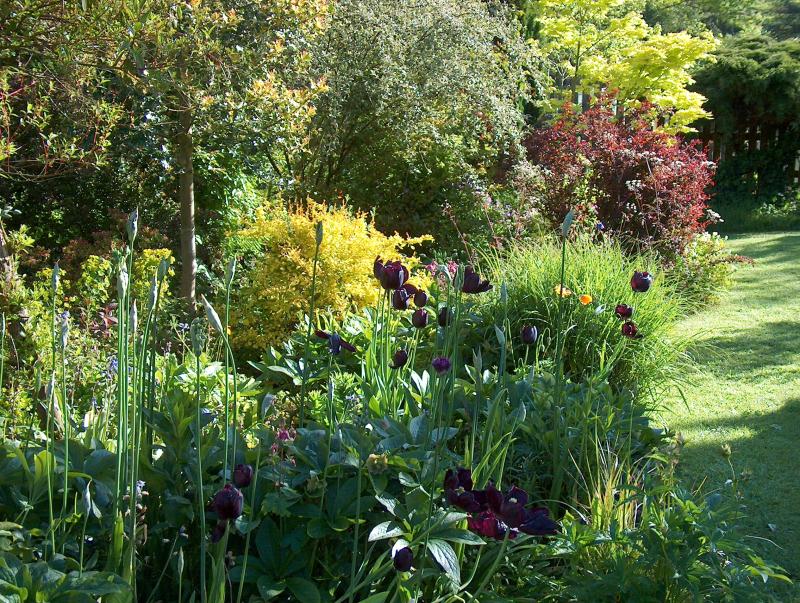 Your dream garden feels a million miles away on a dreary January day. But use the time now to think of spring and summer in your garden, dream of how it could look and feel and start now to make your dreams come true. This week our blogs offer ideas and top tips for garden planning.
There are so many things to consider and so many options in gardening that it is almost too hard to start. Here we offer four core questions for you to ask and answer to get you going on planning your dream garden.
1. Who is going to be using the garden? So what must you have?
Space for a trampoline or swing
A barbecue and eating area
Quiet corners with good seating
A veg. space
A shed
A tree
And .…...
Make a list.
2. Do you want high or low maintenance?
Most of us have too little time to do too much and best laid plans for gardens are buried under other demands. But you might want a green gym at your back door or enjoy high maintenance borders and pots. It's your choice, and of course ideally you have some of both. Read our previous blog on low maintenance gardens, and think about how much more gardening you want to do.
Beware: I often hear people say that wild gardens are low or no maintenance. They certainly look less demanding (and perhaps more relaxing) than formal or high intensity gardens but they demand attention and action to ensure that the wild things you want are not swamped by those you don't.
3. How would you describe the garden now?
Size and shape
Where the sunny spots are during the day
Shady or sunny, usually it is a bit of both
Damp or dry
Acid soil, alkaline or neutral
Rich or poor soil, stony or sandy or clay
Uphill or flat
Windy or not
Trees, hedges or fences (yours or neighbours) that you like (or don't like).
These important matters will influence how your plans work out, and how well your garden will grow. You can do most things in many places, but working with nature makes gardening easier. Your dream Mediterranean garden will be harder to achieve in a shaded and high rainfall area than in a dry and sunny place.
4. What 'look' do you want for your dream garden?
Cottage garden
Modern and minimal
Hard or soft
Formal or relaxed
Mediterranean or seaside
Tropical jungle
Roses, roses roses.
Different looks are as much about the plants and colours you want to enjoy as the layout of the garden.
To inspire your dream garden and one that will work well where you live, look around at gardens in your street, watch garden series on TV, delve into gardening books (the RHS offer a list of good garden design books), treat yourself to a garden design magazine, dream! On a dry day, visit local parks and gardens. And to make sure you don't lose the ideas you collect, start a dream garden notebook that is a store of ideas and images of what you like (and don't like).
Gardens rarely look their best in winter but now is a great time to see the bones of a garden and how it has been planned. And if a garden looks good now, chances are it will look good later in the year too.
The Homebase videos  is just one of many resources to help your thinking.
So now you know:
what you want the garden to offer
how much work you want to do in your garden
what might limit your dreams
how you want it to look (and feel).
It's a great start! But there is one more thing to do before your dreams run away with you. Make a sketch of the garden as it is now. Roughly measure the size and shape of the garden and features within it that must stay. Draw on squared paper if you can (it is easier to get the scale right). That way you know what space is yours to dream in.

Dreams are what gardens are made of and for: enjoy yours!
Enjoyed reading this?
Sign up for our emails below, so we can send you blogs on gardening tips, as well as updates on our sales, so you don't miss out on those garden furniture bargains!