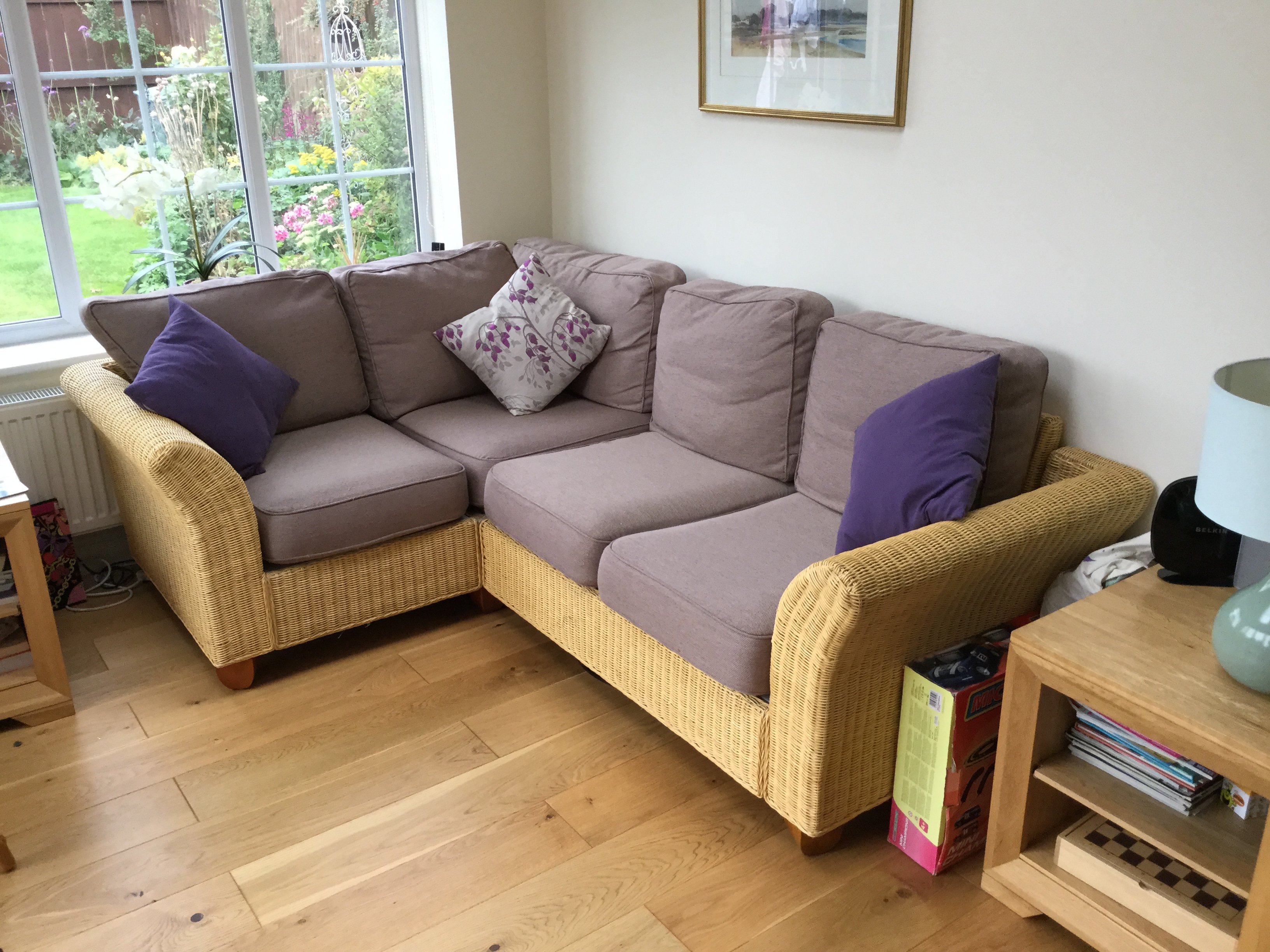 Good news! It's not difficult to clean woven rattan furniture. Keeping your lovely rattan garden furniture and your beautiful rattan conservatory furniture spick and span is an easy job. Both natural and synthetic rattan are durable materials that don't need much cleaning and care to keep them in good condition.
What do you need to spiff up your rattan furniture?
You certainly don't need rough, tough tools or chemicals. What you need are soft cloths, mild washing up liquid, warm water and a toothbrush. And possibly some furniture polish. These are all items which are easily found and they aren't difficult to use. A garden hose and a vacuum cleaner would also be useful but you can get by without them.
Clean woven rattan conservatory furniture
Get out the vacuum cleaner, choose the brush attachment if you've got one and go over the furniture and cushions. This will remove any surface dirt. Use the toothbrush gently to remove any harder pieces of dirt and to get into any small crevices. Be gentle so you don't damage the rattan. (A natural bristle brush is best but a soft normal toothbrush, used gently will work too.)
Remove the cushions and use just a very little water and mild washing up liquid to clean the surface of the rattan with a soft cloth. We recommend just a little because both water and soap can make natural rattan fade. Dry it off as quickly as possible for the same reason. (Some people use a hair dryer on a low setting.)
When the furniture is clean a very little furniture polish will make it shine and sparkle.
Clean woven rattan garden furniture
Rattan garden furniture has an aluminium frame protected with a powder coating. Around this frame is woven a high-quality synthetic wicker 'thread'. Both frame and synthetic rattan are fully weatherproof and UV-resistant.
Clean woven rattan garden furniture in the same way as we've recommended for conservatory furniture. After washing with a soft cloth, hose the furniture down with cold water using an ordinary garden hose. Don't use a power-washer as this could damage the synthetic 'thread' and attract dirt and mould. Drain off any surface water and let the furniture dry in direct sun.
Oh no! An accident!
Deal with accidents as soon as possible, using a little washing-up liquid, a soft cloth and a toothbrush. If you move fast, stains will not become fixed.
Look after your rattan furniture and it will look after you
You've taken time to choose the best woven rattan furniture to suit you. Keeping it clean will ensure that it goes on performing well and looking beautiful into the future.
Enjoyed reading this?
Sign up for our emails below, so we can send you blogs on gardening tips, as well as updates on our sales, so you don't miss out on those garden furniture bargains!