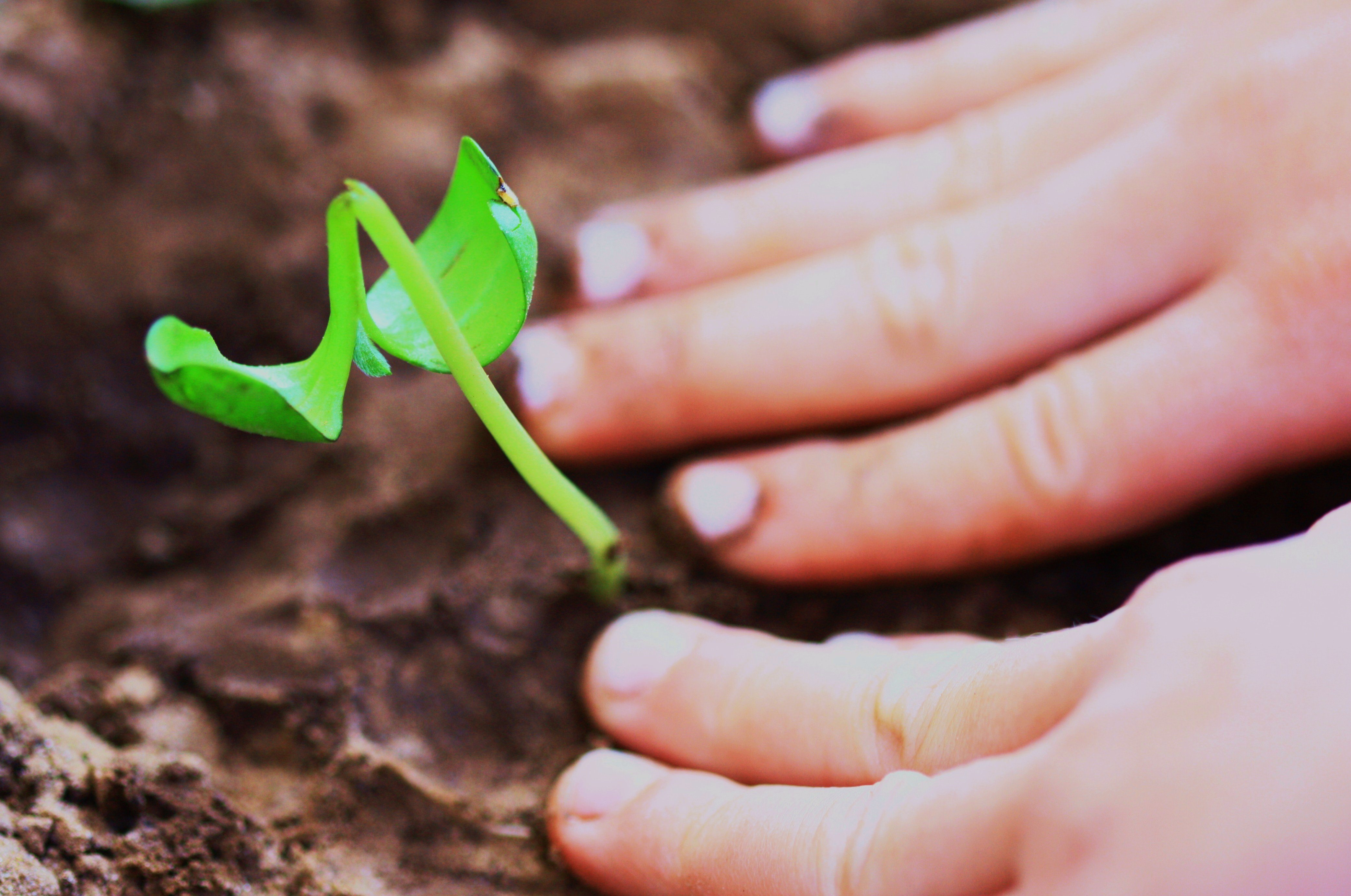 Gardening is all about prior preparation and timing. Having a 12-month schedule and plan is essential to keeping on top of all the jobs that need doing for the perfect garden. With that in mind, we've compiled a handy guide for you to follow with advice on what to plant, when to plant it and all the other jobs that crop up through the year.
January
Christmas is over, the New Year is here and we're all feeling a little under the weather. Why not bat away your January blues by getting out in the garden? January is an opportunity to tick off all of those necessary tasks on your list of garden to do's.
Gardening jobs for January:
- Ensure all of your plants are protected from the frost. You can wrap larger plants and pots in a protective frost jacket, for smaller pots use bubble wrap or a protective film.
- Believe it or not some vegetables will grow in the winter. If you have a greenhouse, sow seeds for hardy vegetables like cauliflowers, broad beans, onions and cabbages.
- Ensure your plants get a healthy dose of sun by rotating them around the garden.
February
Love is in the air and we're that little bit closer to spring. In theory, the days should be getting brighter and slightly warmer. Our advice, prepare yourself for anything nature may throw your way!
Gardening jobs for February:
- Planted roses? Prune any winter-flowering shrubs to encourage growth
- Trim any hedges that have become overgrown or a little out of control
- Lay new turf in your garden if necessary
March
Spring has finally sprung! March opens up a number of options for gardeners looking to plant vegetables and flowers. This is the best time to start planting summer-flowering bulbs and sowing seeds in your vegetable patch.
Gardening jobs for March:
- If you have a vegetable patch, sow seeds for lettuces, carrots, early potatoes and spring onions for summer.
- If you're blessed with a sunny day, give the shed a much needed paint job and a clear out.
- Start to plant summer-flowering bulbs and seeds. According to the Royal Horticulture Society, this is a great time to plant Geranium, Astrantia and Oriental poppies.
April
Apart from the odd shower, April tends to be a lot warmer. This is a great time to work on the lawn if you haven't already done so. Weeds are also more prominent during this time of year so eliminate these unruly visitors as quick as possible.
Gardening jobs for April:
- Cut the grass more regularly and keep it at a constant length.
- Look out for growing weeds. Use weed killer and a bit of brute force to get rid of them.
- Have a spring clean up of your flowerbeds and vegetable patch. This is a great time to get rid of dead plants or flowers.
May
Summer is just around the corner. Keep an eye on any pesky weeds before they undo all of your hard work. If you've been growing vegetables, plants or flowers, it's time to prevent unwanted bugs - slugs being one of the main culprits.
Gardening jobs for May:
- Up the ante on slug repellent and other bug killers. Eggshells are also an effective way of warding off unwanted creatures.
- Start getting into the habit of cutting your lawn on a weekly basis.
- If you have a vegetable patch, start sowing your Brussels sprouts, carrots, broccoli, and pumpkins for an Autumn/end of year harvest.
June
Summer is here and it's time to reap the rewards of your hard work. Any summer-flowering bulbs you've planted should be on their way. Be sure to keep all plants well watered, as the days get warmer. It's also time to start planning a garden party!
Gardening jobs for June:
- If ready, begin to harvest vegetables planted earlier in the year.
- Pick a sunny day to treat your fences and garden shed with wood preservative.
- Invest in a set of outdoor furniture for those summer garden parties.
- If you haven't planted any flowers, take a trip to your local gardening centre.
Take this opportunity to show off your stunning new garden. Invite your closest family members and friends over for a garden soirée. Of course you'll need to ensure your guests have somewhere to sit and lounge. We stock a wide-range of outdoor furniture to compliment your garden.
For more ideas, check out our stylish range of hardwearing rattan furniture, including sofa sets and sun loungers.
July
To keep your outdoor space looking at its best, ensure the lawn is well watered and fertilised. If you have young children, encourage them to help out in the garden. If you haven't got a vegetable patch, you could get them growing cress. You'll find so many simple guides online, including this one.
Gardening jobs for July:
- Keep on top of the weeds. They thrive around this time so be vigilant.
- Ensure your plants are well watered.
- Deadhead any old or dying flowers and do a tidy up of your flowerbeds.
August
It's a little too late in the year to sow any seeds or vegetables for the current year. You can however get organised for the year ahead. Begin planting some cabbages and lettuces for next spring.
Gardening jobs for August:
- Pick a weekend to build a birdhouse.
- Sow any vegetable seeds for harvesting next spring.
- Make the most of the final month of summer and throw a few more garden parties!
September
September is a great time to plant any shrubs or trees - you'll thank yourself next spring! Weeds will still try to wreak havoc with your garden so keep a close eye on them. You should also cut down on your weekly mow around this time of year.
Gardening jobs for September:
- If the weather stays warm, keep your plants well watered.
- Keep up the good fight against weeds and bugs.
- Tend to your lawn by planting new turf or sowing seeds if necessary.
October
Can you believe it's October already? It's time to dig up any vegetables that are ready for harvesting. This will clear up space to sow hardy vegetables to grow over the winter, i.e. cabbages. As it's nearly Halloween, why not have a go at making a scarecrow and carving a few pumpkins to place around the garden?
Gardening jobs for October:
- Keep the birds well fed
- Deadhead any flowers or dying plants.
- Give the lawn a good rake, clearing up any fallen leaves.
November
It's starting to get wetter and winter is just around the corner. There's not a great deal to do this month. If you have space, you could plant a few spring-flowering bulbs.
Gardening jobs for November:
- Plant any spring-flowering bulbs like daffodils and tulips.
- Begin to protect your plants from the frost, invest in protective pots and frost jackets.
- Keep doing your bit for the birds.
December
It feels like just yesterday we were sat at the table eating Turkey and exchanging presents under the Christmas tree. With any luck you may have some sprouts and winter vegetables to use in the kitchen from earlier in the year. If not it's time to prepare for the year ahead.
Gardening jobs for December:
- Harvest any winter vegetables that are ready, i.e. sprouts and cabbages
- If you haven't done so already, protect your plants from the frost with frost jackets
- Prepare for the New Year!
For more posts, ideas and advice about looking after your garden, take a look at our blog homepage.
Enjoyed reading this?
Sign up for our emails below, so we can send you blogs on gardening tips, as well as updates on our sales, so you don't miss out on those garden furniture bargains!