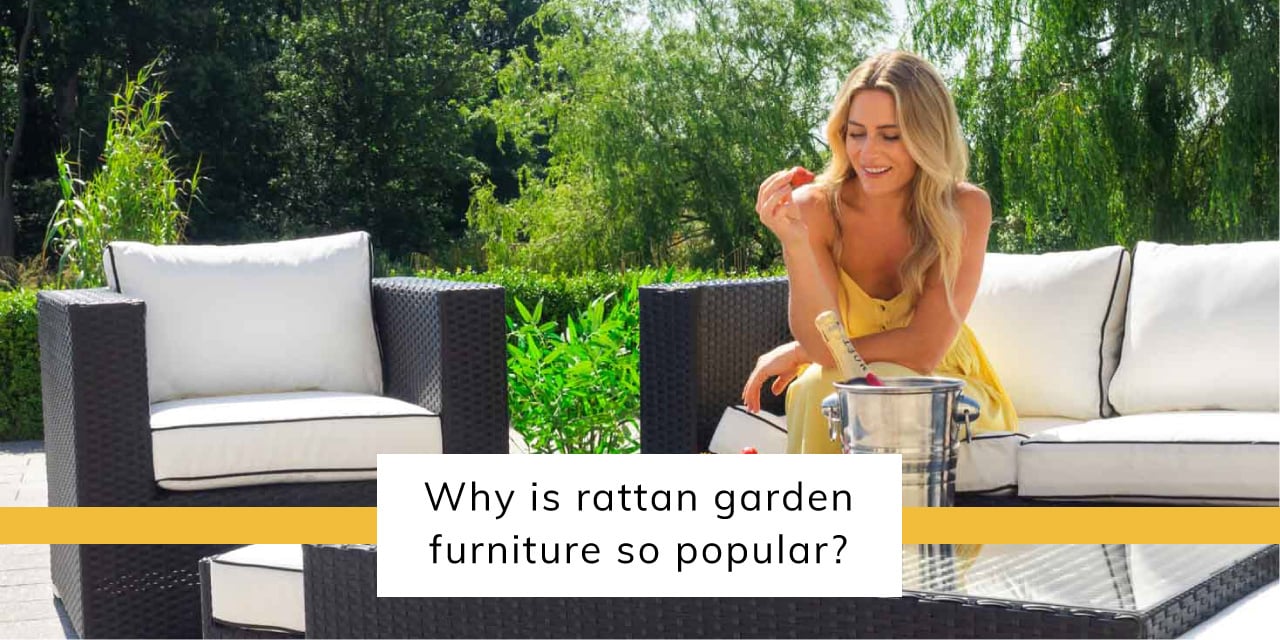 What is Rattan Furniture?
Rattan garden furniture is an incredibly popular choice of outdoor furniture for homeowners as well as the commercial bar and restaurant owners in the UK. The rattan furniture that is now so on-trend is super-stylish and easy on the eye. The low maintenance style of the furniture means it can be left outdoors without needing to be treated. So, the question is – Why is rattan furniture so popular?
Before understanding why rattan furniture is so popular, you need to know what rattan furniture is. Rattan furniture is a style of furniture that is made from durable and usually natural materials. It is often known as rattan effect, wicker and synthetic rattan. This is where people often become confused about what rattan furniture is.
Each of the terms just used are slightly different but are often talked about in the same way. So, let's look at the different terms and what they mean. Firstly, the term wicker is the way in which the furniture is made, the weave which we see on rattan furniture is a 'wicker technique' which is where the material is woven to create the look we all love.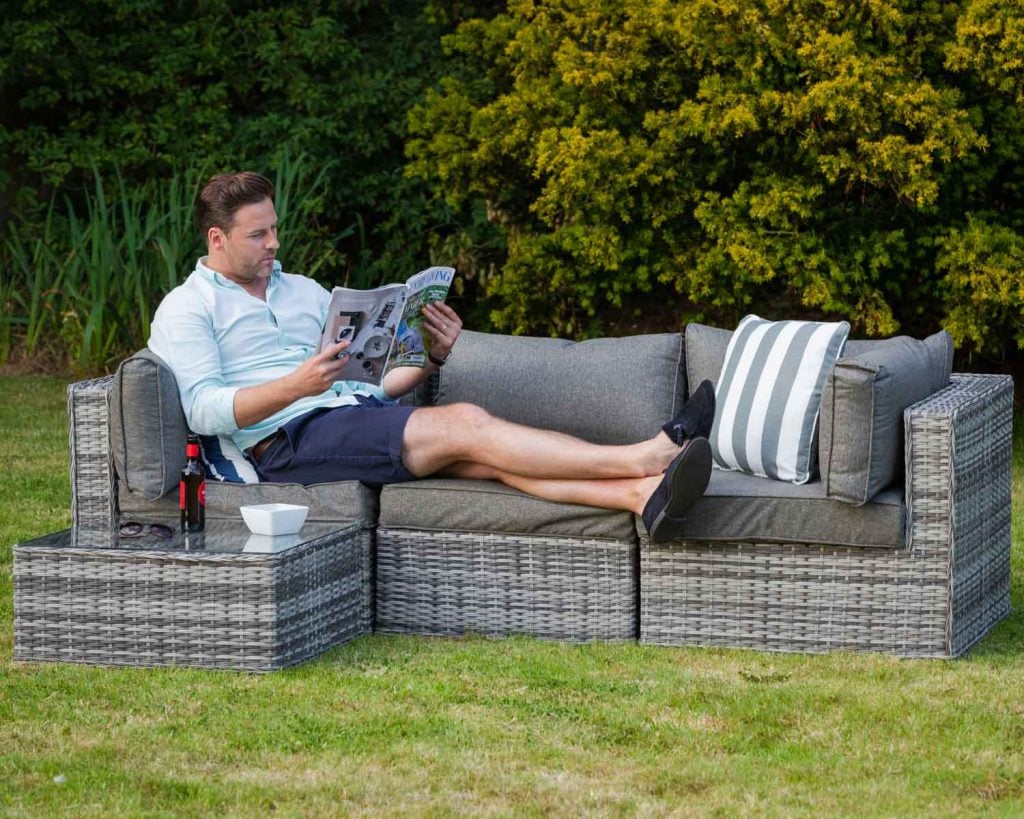 The term synthetic rattan furniture means furniture that is made from a material similar to that of rattan furniture. However, synthetic rattan furniture is man-made and therefore more durable, making it ideal for outdoor use.
The rattan furniture that is now so popular is synthetic rattan furniture, which is what we sell here at Rattan Direct. This type of material looks like natural rattan but is made from synthetic material to ensure it lasts. The synthetic rattan material is made from PE (Polyethylene) a commonly used plastic that is incredibly durable.
So, now you understand what rattan furniture actually is, it's time to look at why rattan furniture is popular.
Why is Rattan Furniture So Popular?
Rattan garden furniture has become so popular in recent years as it's a high-quality style of garden furniture, designed to last. Rattan Directs furniture is not only built to last but its also lightweight, which allows it to be moved with ease.
Rattan garden furniture has also become incredibly popular as its made with materials that are superior to other garden furniture materials. Wooden garden furniture and plastic garden furniture deteriorates rapidly when left outdoors and it also needs treatment, such as painting or varnishing.
The reason our rattan garden furniture is so popular here at Rattan Direct is that it's made to last. The polyethylene which is used is UV protected which ensures our garden furniture doesn't become faded when it is sat in direct sunlight. Plastic furniture often fades when it's sat outdoors, but rattan furniture will not as it's often protected. The warranty on our furniture is also another reason why rattan furniture has become so popular, with 7 years guaranteed you can relax in your garden knowing you can replace your furniture should the weave begin to deteriorate.
Our manufacturing and design teams have created a huge range of rattan garden furniture which ensures you'll be able to find a style that suits you. From dining sets to bistro sets and everything in between our range of rattan furniture means you'll find a set that's suited for your garden.
With the ever-growing trend of rattan garden furniture, it's time for you to grab yourself some for your garden. For more information on rattan garden furniture check out our rattan buyers guide.
Enjoyed reading this?
Sign up for our emails below, so we can send you blogs on gardening tips, as well as updates on our sales, so you don't miss out on those garden furniture bargains!