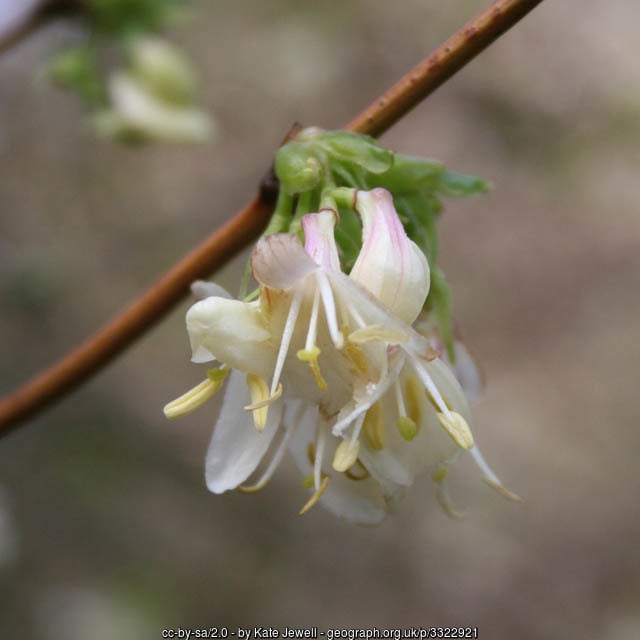 Make a break with traditional bunches of red roses. Give plants with a message of love which, like love, is a gift that grows and lasts. Why not choose a plant with a hidden message using Floriography - the 'language of flowers'. For thousands of years flowers have been used to send messages and Victorian England made much of this tradition. Perhaps it's time for a revival?
We all think of red roses as the traditional flower of love and the must give gift for your Valentine. But a quick look at the meanings of other flowers will introduce many more associated with love. The choice of a Valentine's gift with your special meaning is up to you!
Garden plants with a message of love
In Victorian England the pretty, scented myrtle was closely associated with love and romance, and was included in Queen Victoria's wedding bouquet. Properly called Myrtus communis, this lovely plant has neat glossy, evergreen leaves and will carry clusters of fragrant flowers followed by purple berries. It is usually sold as a small shrub (perfect for pots) but can grow into a tree in a mild and sheltered spot.
More showy, in every way, is the camellia, with the symbolism of  'I am longing for you'. These glossy evergreen shrubs flower in early spring, so you may find one bursting with buds in your good garden centre now.
House plants with a message of love
Orchids are an easy choice, and the meaning of these lovely plants is 'you have cast a spell over me' which might say all you want to say! Want to know more about the meaning of flowers in the houseplants you might choose? Try the infographics on this website and your choice of plants and flowers will never be the same again.
Plants with names that match your Valentine
Many rose varieties have girls' names, so why not find one with the name of your Valentine in the Peter Beale or David Austen catalogues? (Watch out: roses don't look very exciting at this time of year so make sure you have a picture of the flower you have chosen too).
Lots of other plants – including many that look good at this time of year - have named varieties that might work for you and your Valentine. And don't think plants are only named after girls.
Viburnum carlesii 'Diana' is a winter stunner. This shrub has exquisitely scented white flowers in early spring. It will grow to 2.5 m but can start life in a pot if kept well watered.
Magnolia 'Susan' produces goblet shaped flowers in a rich purple pink and with a delicate scent. Perfect as a centrepiece for a new garden or large pot. This will grow to 2m and prefers an acid soil so add ericaceous compost when you plant it.
Pittosporum Elizabeth is a pretty evergreen shrub  with cream and green leaves tipped with pink.
Geranium 'Ivan' could be for the (gardening) man in your life. It loses its leaves in winter so doesn't look great now but has lovely soft green leaves and bright purple pink flowers in summer.
Dahlia 'Roger' is a peach flowered dahlia well worth nurturing until its time to plant.
And if it must be red roses in flower …
Buy potted miniature roses that can be planted into patio pots or garden borders later in the spring... I have seen some lovely potted arrangements in supermarkets and garden centres this week: or you could make your own!
Happy Valentine's Day to you and your true love!
Enjoyed reading this?
Sign up for our emails below, so we can send you blogs on gardening tips, as well as updates on our sales, so you don't miss out on those garden furniture bargains!