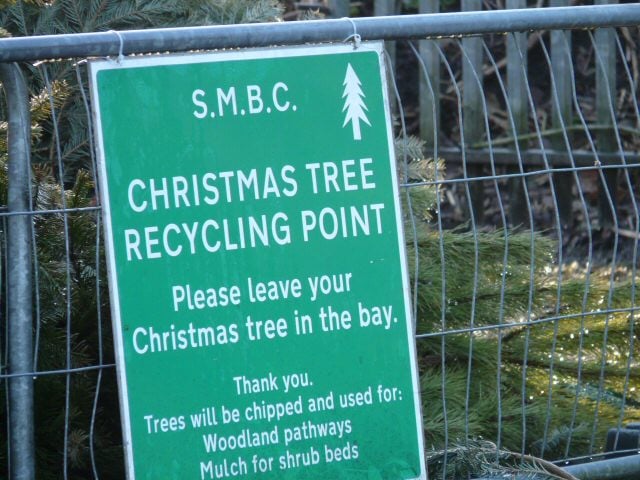 Twelfth Night is 5th January, or 6th January (or, in some countries, 2nd February). Where it is celebrated in England it is usually on the 5th – so by the time you read this your Christmas tree, greenery and other decorations should be out of sight or bad luck is said to follow.... But all is not lost - read on!
Twelfth Night was a pagan festival to celebrate the end of midwinter merry making (which had begun on All Hallows' Eve, 31st October, so quite a party). Then, it was celebrated around the 17th January or in early February. When the Christian festival of Christmas began, the date of Twelfth Night was brought forward to end 'Christmas' celebrations and we think of it now as ending the twelve days of Christmas, not ending months of winter merry making.
Superstitions linked to the pagan festival continue. The most common is clearing away Christmas decorations and greenery (if you don't, holly left in the house after Twelfth Night turns into mischievous spirits – and you don't want that!).
Twelfth Night traditions included plays that turned things upside down (think of Shakespeare's Twelfth Night) and Revels where a Fool ruled and a King of the Bean and a Queen of the Marrowfat Pea were crowned.
Which brings me to three jobs for gardeners to mark Twelfth Night (on 5th or 6th or 17th January or 2nd February – choose the date that suits you).
Twelfth Night for gardeners
1. Avoid the threat of trickster sprites by planting a rooted Christmas tree, or take a bare root tree to be recycled.
Many local councils offer recycling facilities for trees. Some give out bags of wood chippings in return that make ideal mulch for your garden.
If your tree was grown in a container, leave it in a sheltered place in the garden, the shed or garage for a week or two so it can get used to a colder life outdoors. Don't forget to water it.
Dig a hole slightly deeper than the pot and at least twice as wide, preferably lots wider, in a good site in your garden. Remove the tree from the pot and loosen the roots. Fill in the hole, pressing the soil down with your foot to ensure the tree is steady. In windy spots plant a stake before you plant the tree and tie it to the tree. Keep the tree watered.
Nowhere to plant it? Re-pot it into a larger pot and keep it watered and out of the wind until it comes indoors next Christmas!
2. Prepare for the 2017 King of the Bean by planting broad bean seeds.
Depending on where you live and how wet the soil is, broad bean seeds can be planted from November to February. For those of you who enjoyed a mild winter, Twelfth Night is as good a date as any. Don't like broad beans? Home grown may change your mind. Young and fresh from the garden beans are much better than most on sale in shops or markets.
3. Banish evil spirits and celebrate your apple trees with a wassailing party.
Wassailing is the ancient custom to encourage a good apple harvest. It involves drinking 'wassail', a spiced apple juice or cider, placing wassail-soaked bread or toast in the tree's branches, singing and making a lot of noise under the trees to scare away the evil spirits. In the past burning branches were brought near the trees. Now fireworks are sometimes set off. And this all makes some sense - smoke, alcohol fumes and noise could well get rid of pests in the trees.
Look out for local wassailing events during the month – they are good fun and warm up a January evening.
Enjoyed reading this?
Sign up for our emails below, so we can send you blogs on gardening tips, as well as updates on our sales, so you don't miss out on those garden furniture bargains!