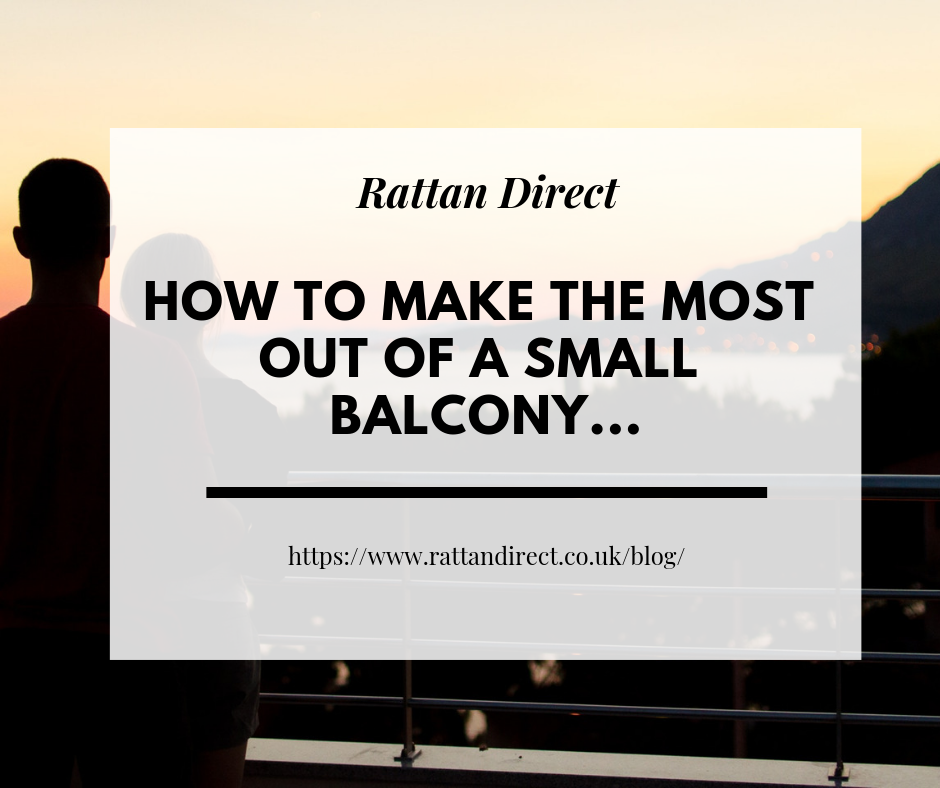 Having an open balcony is a real asset if you live in a flat or apartment. Many people don't make the most of this space. Yet, it can be a very valuable space where you can dine, entertain friends and enjoy the views. Read on for ideas about transforming your balcony into a welcoming and comfortable outdoor place.
Transformation
Most importantly your balcony needs to have a stunning balcony table and chairs set, for you to relax on during the evening when the sun becomes to come down.
There is a whole range of balcony sized pieces of rattan furniture available with us at Rattan Direct. From the modern Orlando set to the Florida high bistro set, which conveniently turns into a small sofa. The range of sets means you can create the perfect place to relax.
Make your balcony welcoming by improving the flooring. Put down something warm and inviting like wooden tiles, a bright rug or some nice vinyl flooring. Or what about fake grass?
Make it into your own secret garden. Grow plants, use individual containers to hook plants onto the railings and consider growing a very chic vertical garden, with plants tucked into pockets offered by a pallet.
Make sure your plants and rattan furniture sit in matching plant pots. As well as supplying rattan sofas, Rattan Direct also provide matching planters, so your balcony will have a similar style running through it.
Let the magic continue into the evening with outdoor string lights. You could even have an outdoor bar, which could be kept alive through the night with one of our patio heaters.
Protect against the wind and have some privacy
A balcony can be a very windy place, bringing dust onto your balcony and into your apartment. It can also be a very public place, due to it being open space.
You will most certainly want to prevent this. The answer is to erect something permeable like outdoor bamboo panels or trellis to slow the wind but not block air flow. Hard, more impermeable barriers give the wind something to push against and are always breaking or falling over on very windy days.
Keep your balcony clean and welcoming by shaking out the furnishings and brushing up regularly.
Being realistic about your balcony
Many balconies, in company with backyards and small gardens, play host to all manner of bits and pieces. One or more bikes, wet washing and your own special bric-a-brac, don't immediately say 'welcome' or 'relaxation' or 'comfort'.
If this describes what your balcony looks like, it might be possible to clear a space and have an area just for you. Throw away everything that's no longer needed. Then corral all the remaining bits and pieces out of the way as best you can. Cover them up, if that's possible, and stake your claim with a table and chairs.
Enjoyed reading this?
Sign up for our emails below, so we can send you blogs on gardening tips, as well as updates on our sales, so you don't miss out on those garden furniture bargains!