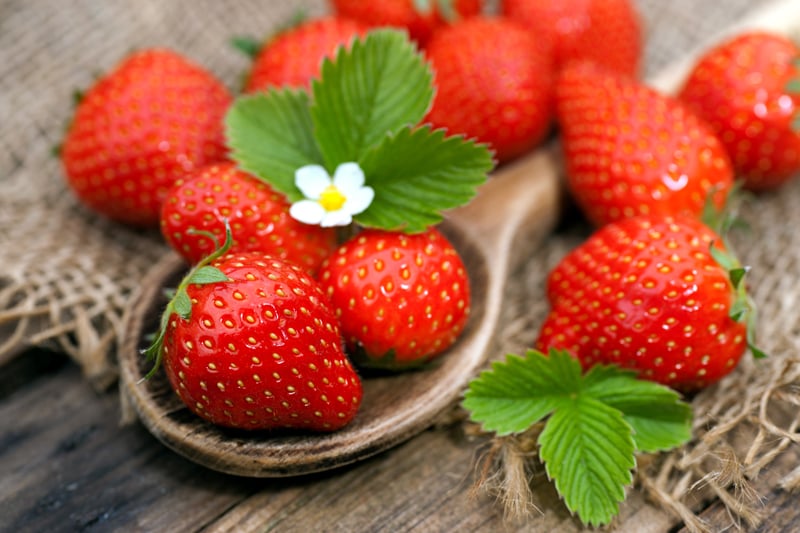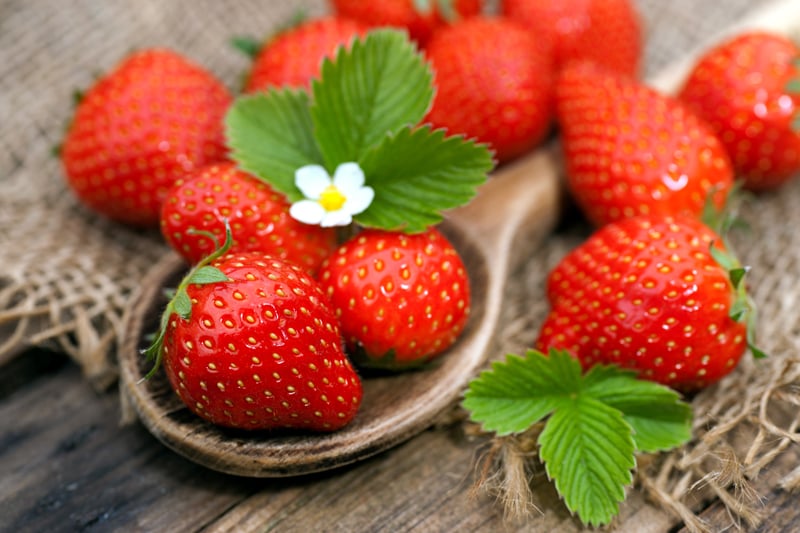 Strawberries are absolutely synonymous with the British summer, Wimbledon, and perhaps a large jug of Pimms with a sprig of mint. Found on the 'Tea Lawn' of the centre court, one can enjoy the quintessentially British fruit served with Cornish clotted cream, naturally.
British grown strawberries, are only in season from May to July. In a hot summer this can stretch to September, but let's face it when was the last time we had one of those? Without thinking, we buy mostly imported strawberries all year round, not beneficial for the purse strings or our carbon footprint, as the fruit is flown thousands of miles from Spain, Morocco and Israel. Strawbs from abroad are picked before they ripen so they don't grow soft by the time they are sold in the shop, however, this means the taste is often underdeveloped, they lack flavour and the texture is overly firm. Seasonal strawberries should be at the top of your shopping list this summer.
You can smell a ripe, seasonal strawberry a country mile away. They're at their best over this period: pungent, sweet, and devilishly sugary – the rest simply don't compare. In recent years the British strawberry season has been increased by the use of polytunnels, which stretch strawberry season from a measly six weeks, to twenty. Polytunnels create a warmer, safer climate for strawberries to grow and the structure allows for bees to fly in and out for pollination, replicating a natural, outdoor environment. Not only do polytunnels extend the strawberry season, they are relatively much less harmful to the environment than climate controlled greenhouses. These consume a huge amount of energy creating artificial heat and light in order to grow produce.
And what's so good about more strawberries? Apart from more Pimms, more fruit salads and more pretending you're at Wimbledon? Well they're rich in Vitamin C, Vitamin B and manganese of course, all the great stuff that aids your immune system and keeps you healthy. A mere seven strawberries get you to your daily recommended dose of Vitamin C. What's more, they go with absolutely everything. Chopped over yoghurt and granola in the morning, with a spinach and feta salad at lunch time and of course, in an after dinner pudding. Beautiful in cheesecake, crumble, tart, or just on its own; sweet and guilt free.
So no wonder strawberries are the essential British fruit and the much loved berry of Wimbledon, who in fact go through more punnets of the things than they do tennis balls. Wimbledon strawberries come from Hugh Lowe farms, a family owned business in Kent, who pride themselves on providing exclusively class one strawberries, this means perfect shape, colour and smell. Only the best fruit is delivered for the most famous sporting event of the summer, picked one day before selling to Wills and Kate. And the cream, oh the cream is the thing. Fresh clotted cream is a match made in heaven when paired with ruby red strawberries, the perfect combination of sweet and sharp, healthy and…not so healthy. Try yours with a scone, or split the fruit into quarters and fill with the cream. Either way, be sure to serve in the garden and pray that the sun comes out.
Enjoyed reading this?
Sign up for our emails below, so we can send you blogs on gardening tips, as well as updates on our sales, so you don't miss out on those garden furniture bargains!