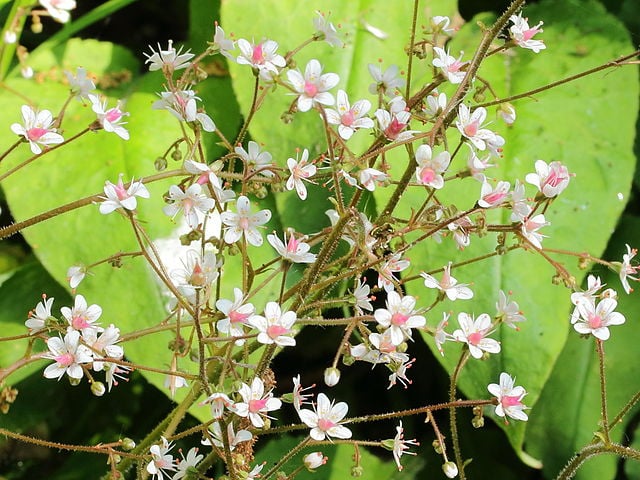 Today, 23rd April, is St George's Day. St George, from Syria, is the patron saint of at least a dozen countries, including England. He's also the patron saint of many regions, towns, cities and occupations ranging from agricultural workers to saddle makers. Here's a quick round-up of plants linked to these 'St George' places and a few hybrids called 'St George'.
Cedar of Lebanon
St George is the patron saint of Beirut, the capital of Lebanon. The beautiful cedar of Lebanon, Cedrus libani, is a massive and stately evergreen tree which grows in forests in the eastern Mediterranean. Its needles vary from light green to a blue-green-grey. The cedar of Lebanon has probably been planted in Britain from at least the 17th century and is to be found in many parks and grounds of stately homes.
Narcissus 'Constantinople'
Constantinople is known as Istanbul nowadays. This beautiful ruffled, double narcissus is in the wonderfully scented tazetta group (which includes the 'Paperwhite' narcissus many of us grow at Christmas).
And then there is the Great Double Purple Ringed Daffodil of Constantinople, surely one of the grandest names given to any plant. Its botanical name is equally impressive: Narcissus 'Chalcedonicus Fimbriatus Multiplex Polyanthos'.
London Pride
London Pride is a very tolerant saxifrage which will grow in neglected, unfavourable, dry and shady conditions. It grows to a height of 15–30 cm (6–12 in) and produces a burst of small, pale pink flowers on tallish stems in late spring. It's happy to provide edging to a border or rapid ground cover.
Cauliflower Di Sicilia Violetto
St George is the patron saint of Sicily. This Sicilian cauli has deep purple florets which turn green when cooked. It looks beautiful and has an excellent, nutty taste.
Lilac 'Beauty of Moscow'
Lilacs from Russia and other parts of the former Soviet Union are breathtakingly beautiful. The buds of 'Krasavitsa Moskvy' (Beauty of Moscow) are soft pink and purple, opening at different times along the stem into pure pearly white flowers. The colours look lovely against the lilac's typical heart-shaped green leaves. The flowers are big and double (some say triple) with a captivating scent.
Portugal laurel
The Portugal laurel has small, serrated and soft evergreen leaves and pink-red stems. It can be grown as a hedge, as topiary or allowed to grow into a fine tree around 20m high. It is often dense enough to be used as a nesting site by birds such as the song thrush. Narrow flower spikes appear from June to July, providing nectar and pollen to bees, and which can be used in vases of cut flowers. Red berries come later, which turn purple as the weeks progress.
English Yew 'Amersfoort'
This yew tree grew originally in the grounds of Amersfoort's psychiatric hospital in the Netherlands. It's an interesting dwarf shrub whose stiff, outward-spreading branches add texture to the garden. Unusually for a yew, it has short, flat, dark-green, oval needles.
Three St George hybrids
These are all grown in England and have, unsurprisingly, bi-coloured red and white flowers, colours associated with St George.
Verbena x hybridus 'St George' has scarlet flowers with a contrasting white eye and is ideal for pots, containers and garden borders. It is one of the best verbenas: mildew resistant with deep green foliage and a spreading habit.
Nemesia 'St George' – a bedding plant for edging and borders, in containers and hanging baskets.
Runner bean 'St George' has an Award of Garden Merit from the Royal Horticultural Society. It is a heavy cropping and semi-stringless bean.
And that reminds me that it's about time to sow runner beans inside to give them a head start. Happy gardening!
Enjoyed reading this?
Sign up for our emails below, so we can send you blogs on gardening tips, as well as updates on our sales, so you don't miss out on those garden furniture bargains!