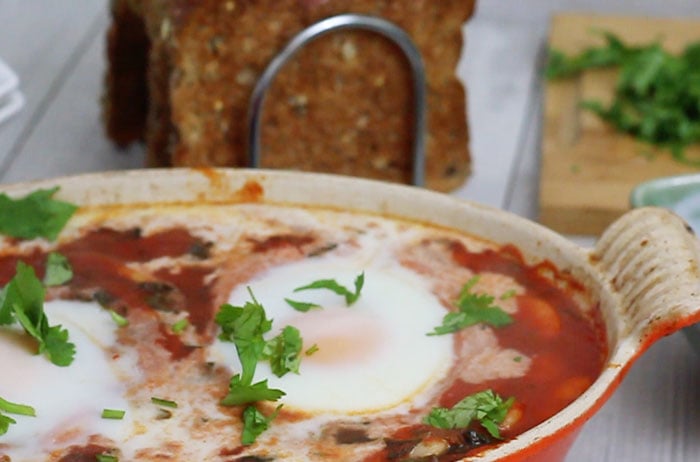 Food, like fashion, has become less about lemming like trends and more about finding your own style from an ever increasing pool of must have classics. The less than brilliant ideas take an early nosedive, but each year certain stalwarts are added to the list and there they remain.
What began as Paleo morphed into the clean eating revolution, and from there the world got wise about its eating habits. More so than ever we are embracing the concept of eating foods that deliver in the nutrition stakes and are finally coming to understand the power of plants. Modern nutrition is all about a healthy appetite and fresh ingredients. If 2015 was the year that we discovered avocado on toast, then last year was all about shakshuka.
In case you missed it, shakshuka is essentially a dish of baked eggs and tomatoes. Versions of it abound across North Africa and the Middle East, many with meat and just as many without. Embraced by the clean eating movement as a dish that could crossover into breakfast yet still fit within our ideas of foods acceptable for eating in the morning, shakshuka became the dish to be seen eating for breakfast. It also fits the lunch/brunch/dinner scheme of things fairly well too.
Our version omits the meat, replaces it with butter beans, and adds superfood spinach too. You could make the sauce part the day before and simply crack over the eggs in the morning for a fuss free breakfast. It will serve 2 hungry people, or you could feed 4 by adding more eggs.
Sumac is a deep purple spice used widely in Middle Eastern cooking. If you cannot find it, then you could use paprika.
Follow the recipe below, or see our video over on YouTube…
300ml passata (plain or with herbs/garlic)
400g tin butter beans, drained
3 portions frozen spinach
1 tsp ground cumin
Flaked sea salt
Freshly ground black pepper
2 tbsp olive oil
2 eggs
2 tbsp Greek yoghurt
1 tsp sumac or paprika
Fresh coriander, chopped
Tip the passata into a pan, with the drained butter beans.
Add the cubes of frozen spinach and place over a medium heat, with a lid.
Simmer gently for about 15 minutes.
Add the cumin, 75ml of water, and the olive oil.
Season well with salt and pepper
Simmer gently until thick and glossy.
Thin the yoghurt with a little water and stir in the sumac.
Pre heat the oven to 180C.
Pour the sauce into a shallow ovenproof dish and make wells for the eggs to sit.
Crack an egg into each well.
Bake at 180C until the eggs are set. About 10 minutes.
Scatter with coriander and drizzle with the yoghurt dressing.
Serve hot, with plenty of toast for dipping.
Enjoyed reading this?
Sign up for our emails below, so we can send you blogs on gardening tips, as well as updates on our sales, so you don't miss out on those garden furniture bargains!