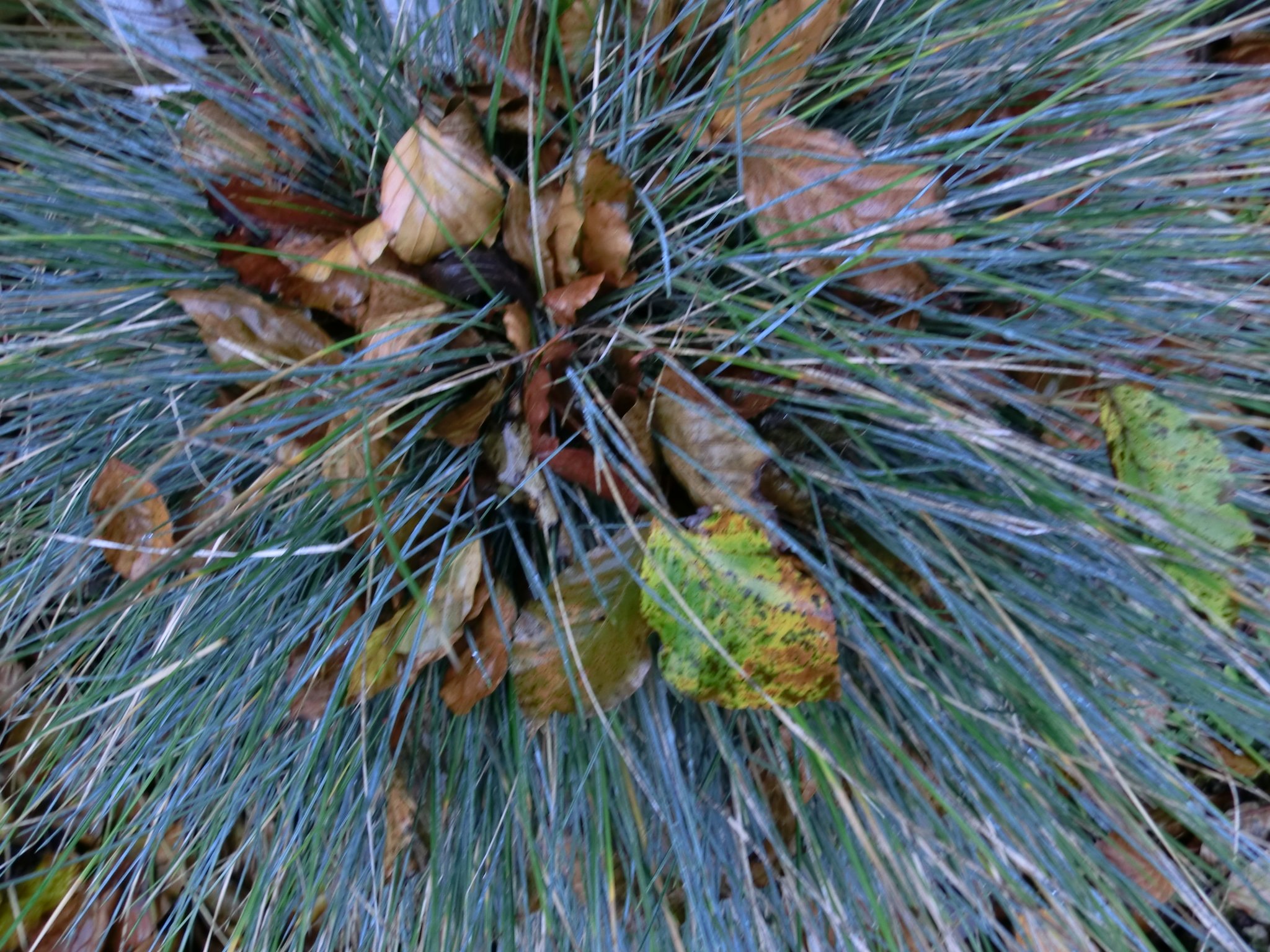 Set the timer and spend some time tidying up in the garden this winter.
Most gardens I see, and that includes mine, could do with a little tidying up at this time of year. Does yours? Do you get that sinking feeling when you look outside?
Take control of the situation! Spending just 15 minutes outside, every day, will soon make things look a bit better. And you'll feel better too for time in the fresh air, and for stopping the garden from getting away from you.
Let's set the timer and have a look at different approaches.
Approach 1 – set the timer and do what's annoying you the most
Set the timer for 15 minutes and really blitz the thing that's annoying you the most. I've just done that myself. I still hadn't taken down the sweet pea framework and runner bean canes which I erected as an all-in-one this year. It's been leaning more and more, and it was only good fortune that kept everything from falling over. This afternoon I took it down and put all the foliage and vegetation in the compost bin. I haven't cleaned the canes yet or found a good place to store the metal fencing. That's a job for another day. At least now the whole tottering edifice won't collapse in the high winds we've got forecast.
Approach 2 – set the timer and work on small things that all add up
You could take this approach to tidying up soggy foliage – all those dead leaves that have blown into your garden and got stuck in the plants. These are doing no-one any good, and could be doing bad. Work through the garden systematically, focusing on this one task.
Approach 3 – don't set the timer, wander round and do whatever comes to hand
This approach is a good one for those days when you feel a little fragile or find you simply can't focus. Pick up a tool (say, a hand fork) and get out into the garden. Have a good wander round. If you see something that needs doing, do it! It's easy to fork out that young dandelion that's hardly had time to put down any roots yet. Or pick up the rubbish that's blown into your garden from further down the road.
Approach 4 – no need to set the timer to stand and stare
This is an invaluable approach. Stand and stare at your garden. What would be good next year? Get rid of a plant that never does well for you? Try something quite different? Take some time to dream a little.
Keep doing this whenever you're home and it's light enough to see what you're doing outside. Both you and your garden will benefit.
Enjoyed reading this?
Sign up for our emails below, so we can send you blogs on gardening tips, as well as updates on our sales, so you don't miss out on those garden furniture bargains!