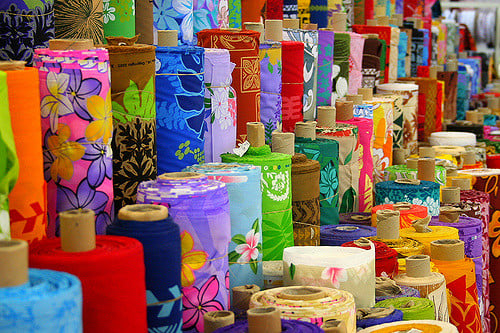 Reclaimed furniture is very shabby chic and part of the current fashion trend. You're giving rein to your creative side, paying attention to the environment and creating a softer, gentler, less gritty world at home. And you're not spending loads of money!
In a two-part blog, we look at how to use the shabby chic look successfully. Today, reclaimed furniture. On 28th June, repurposing other stuff.
What can I do with reclaimed metal furniture?
Cast your net for metal furniture a little wider than wrought iron. Consider the humble, modern, metal bedstead. I saw one of these a few days ago, sitting in the long grass outside a reclaim shop. Instead of grass growing up through the slats I could imagine roses and honeysuckle sprawling across it, and enjoying every minute. You needn't have it standing in a 'bed' position, of course. You could put it upright and – abracadabra! – you've got a trellis.
Keep an eye on metal furniture. A little rust may be shabby chic but a lot of rust probably isn't so give it a coat of paint.
Reclaimed wooden furniture
You could turn an old chest of drawers into a planter. Paint it with outside paint in the colour(s) and style of your choice. Muted or chalky colours give you a vintage look and work well in a country style garden. Bright colours look fab in a bright and hot garden. You could go for a distressed effect, in keeping with the abandoned nature of the furniture.
Drill some holes in the bottom of the drawers for drainage. Pull out the drawers, the bottom one furthest and so on up the chest. Fill them with potting compost. Choose your plants and plant!
A picture frame (with the glass and backing removed) can draw attention to a particular view or plant. (A word of warning about mirrors in the garden – don't use them as birds can injure themselves by flying into them.)
It's probably best to keep old inside wooden seats and tables under cover – beneath a covered veranda or in the potting shed – as they can only take so much wind and rain before their joints give up.
Find some more ideas in our garden bar post.
Add beautiful textiles
Cushions and throws in pretty patterns – roses, other flowers, polka dots, patchwork, checks – soften the edges and make all the difference to your reclaimed garden furniture. Be ready to whisk them inside if rain and wind threaten!
Placement in the garden is everything
Choose somewhere quiet and secluded, or a place with scented flowers and herbs, or with a view – these all work well for reclaimed furniture.
There's lots of used, pre-loved and reclaimed furniture at charity shops, car boot sales and auctions, just waiting for you to revamp it and give it a new lease of life. Choose, experiment and have fun!
Enjoyed reading this?
Sign up for our emails below, so we can send you blogs on gardening tips, as well as updates on our sales, so you don't miss out on those garden furniture bargains!