We'd like to say a big thank you to all of our customers, as we have recently passed 4000 reviews on Trustpilot! The 4000 reviews have averaged at a rating of 4 out of 5, so, we still have some work to do to get ourselves up to that 5 out of 5. We try our absolute hardest here at Rattan Direct to ensure each customer is satisfied with the order that they receive, its been our number one priority ever since we opened. We always try to be open and honest with all our customers, and to have received 4000 reviews of an average 4 out 5 rating really does make each person here at Rattan incredibly proud, we hope we continue supplying the UK with high-quality furniture, that arrives on time and lasts year after.
Having received such positive feedback from our customers we wanted to offer a discount of £50 when you spend £500, as a thank you to all our customers who have received products from us.
We really are grateful to each and every one of you for providing us with feedback, as not only does it give our staff a boost it also allows us to improve. We can admit that we haven't always got everything right, but it feels like now more than ever we can provide you with furniture and a service that is first class. You can check out our review page here, and if you've bought furniture from us in the past, feel free to leave a review so we can continue improving!
Take a look at some of the reviews we're received over the past few months. If you've purchased rattan garden furniture from us then please leave a review here as we want to continually improve our services.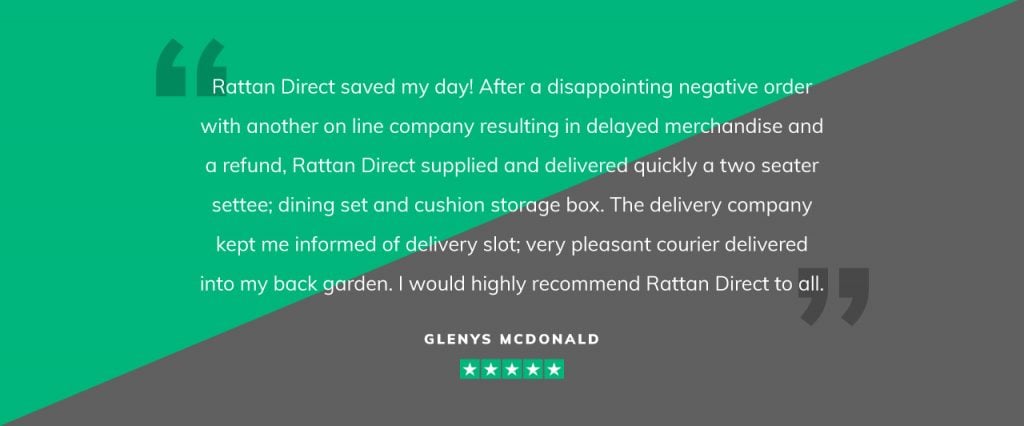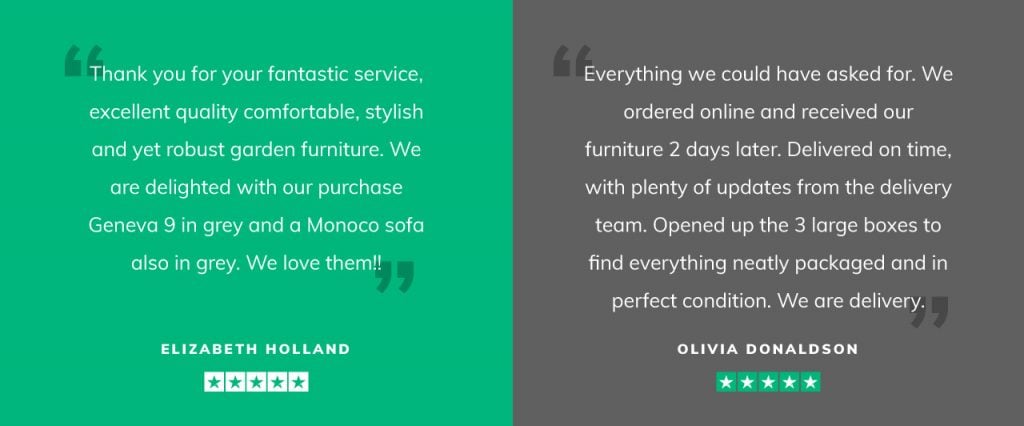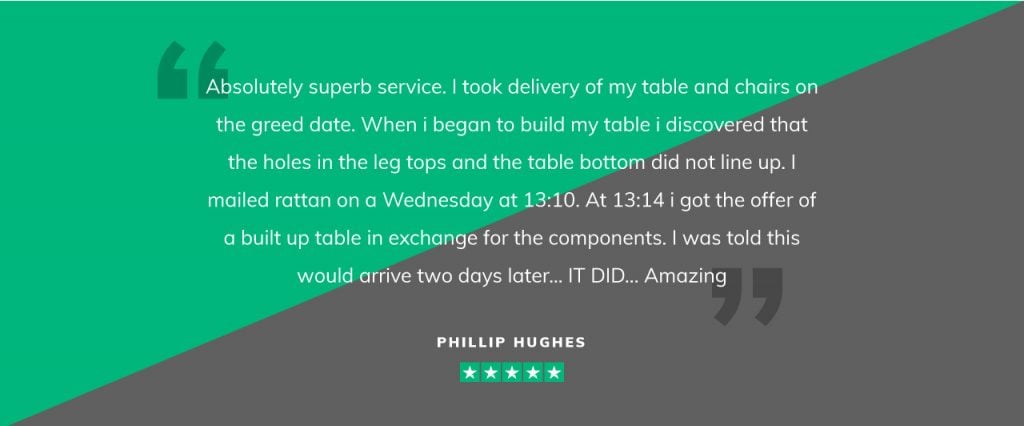 USE THE CODE BELOW
When you're at the checkout use the code 4K50 for £50 off orders that are over £500, this offer will last until March 21st 2021. This celebratory discount is a thank you from us to all our customers who have bought our furniture over the years, we hope you make the most of this offer while it lasts and continue to purchase your garden furniture here at Rattan.

Enjoyed reading this?
Sign up for our emails below, so we can send you blogs on gardening tips, as well as updates on our sales, so you don't miss out on those garden furniture bargains!