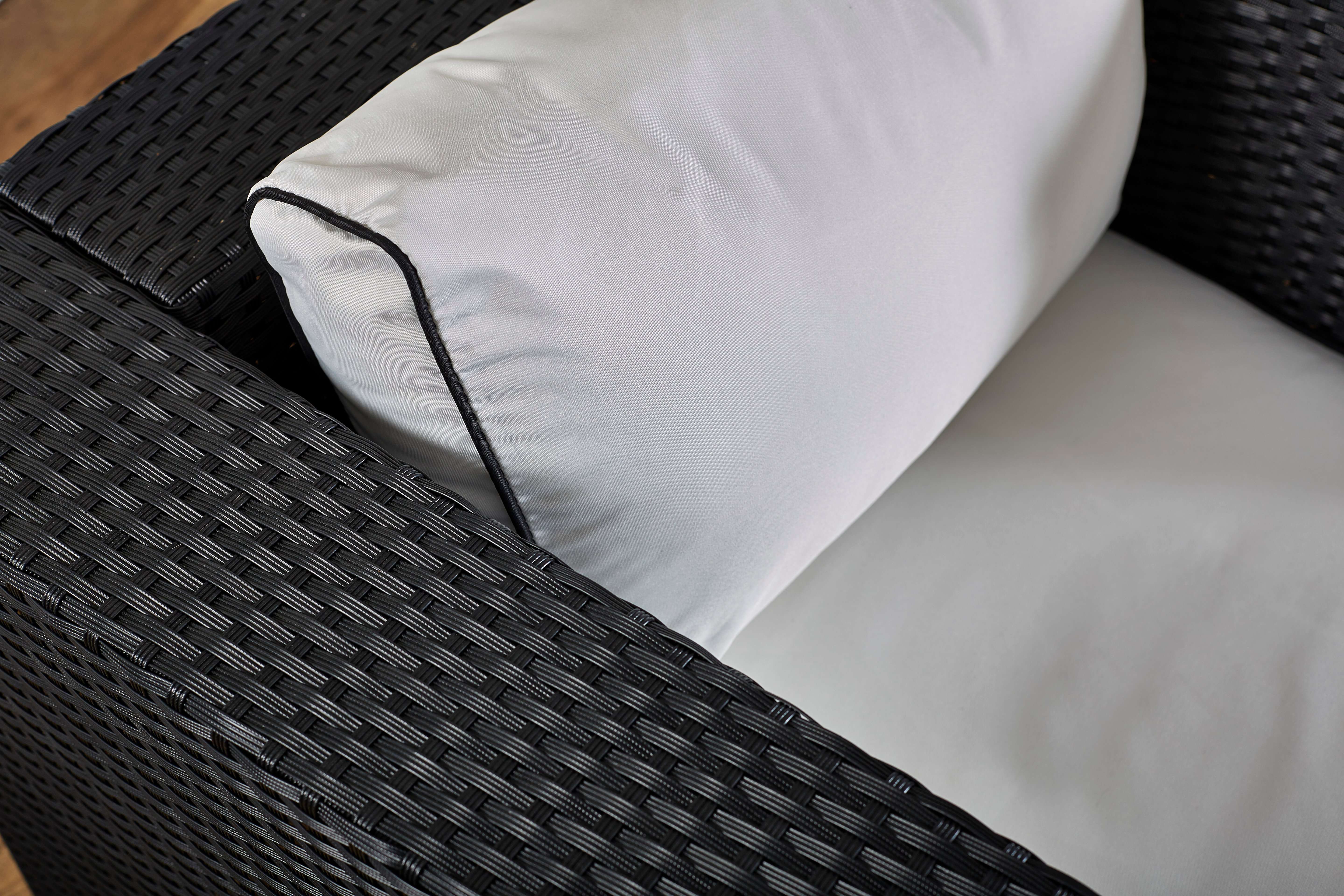 Rattan garden furniture comes in four colour combinations, ranging from the striking to the quite subtle. Each is more than the sum of its parts and each combination will add to your outdoor space. We feel confident that one of the combinations will suit your personality, your lifestyle and your outdoor space. Read on for more about our stable of colours.
Black and vanilla
Black and vanilla is a very smart combination. It certainly makes furniture stand out and in a sharp and edgy way. This is the combination to choose if you want your furniture to play a very significant role in your outside space. To ensure a balanced feel, make sure that the rest of the outside space or garden is able to stand up to the competition. A weak space or uncertain garden could be swamped by black and vanilla.
Chocolate and cream
There's a more buffered contrast between chocolate and cream, or sometimes chocolate mix and coffee cream. The woven chocolate rattan moves between milk and plain, and the cream has a more relaxed ambience than vanilla.
Truffle and champagne
Slightly more subtle again is the combination of truffle and champagne, both celebrated symbols of luxury and French gastronomy. This combination does not seek to challenge, it has no need.
Grey
Grey is the most subdued of our colour palette and, strictly speaking, is not really a colour combination at all – unless you count 'grey and grey'. Its very neutrality is its strength, allowing it to fit in with almost any surroundings. Accented with colours of your choice in cushions, throws and tableware, grey rattan furniture will provide you with a reliable backdrop.
Explore our rattan garden furniture's colour combinations. We feel confident that one will suit your personality, your lifestyle and your outdoor space.
Enjoyed reading this?
Sign up for our emails below, so we can send you blogs on gardening tips, as well as updates on our sales, so you don't miss out on those garden furniture bargains!