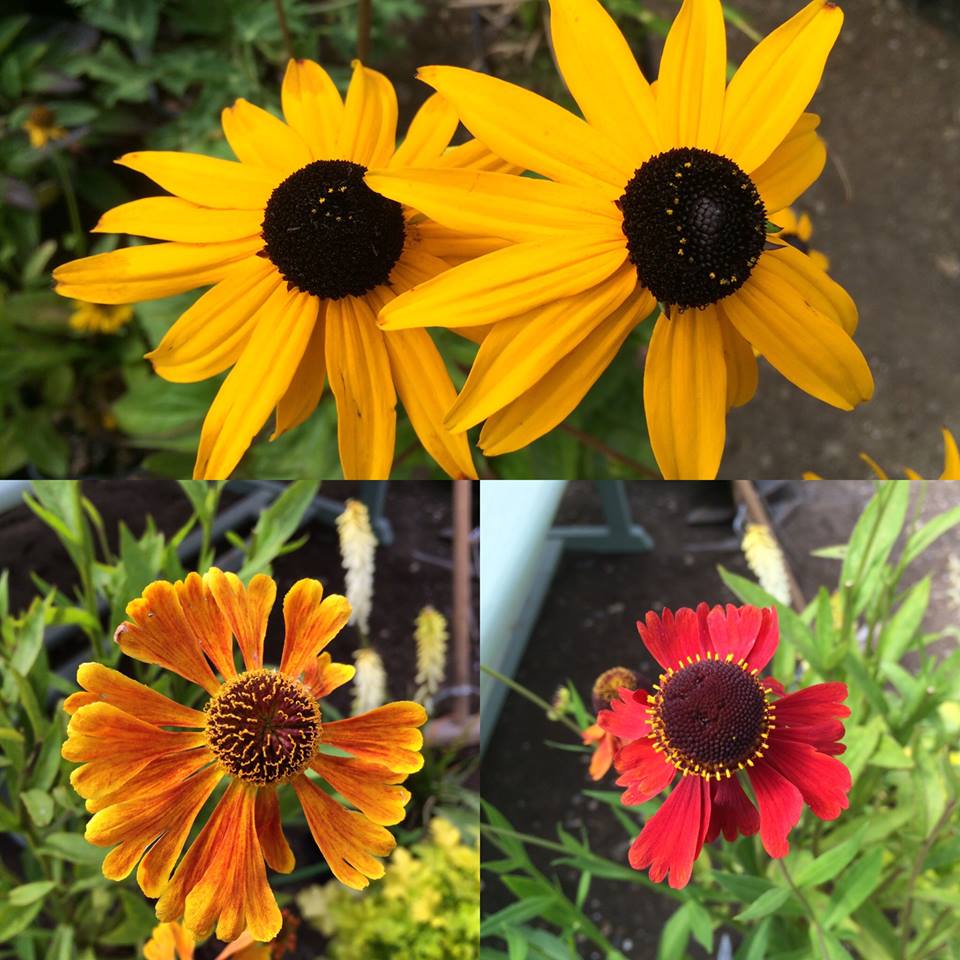 It's always fun to look at the plants chosen by other people. Which plants were used in a transformed Portishead garden, to go along with Rattan Direct's outdoor sofa set?
We were all delighted when we heard that GreenBird Gardening in North Somerset had chosen one of our lovely outdoor sofa sets as part of their clever new landscaping of a Portishead garden.
The GreenBird team love plants, gardens and design – and you can really see that in the redesign of the back and courtyard gardens of this semi-rural barn conversion.
Let's have a look at a few of the plants they chose.
Evergreen backdrop
A garden is for all year round, not just for summer. It certainly needn't look bleak after the excitement of summer flowers has faded.
Evergreen plants in the garden make sure you have a good backdrop for whatever's happening outside. And they give you lots to look at – their overall shape, their different shades of green, their different leaf shapes, flowers and berries. They can give you, in the jargon, an architectural framework.
Let's start with a very exotic-looking plant: Fatsia japonica, also known as the false castor oil plant. It's got extraordinary leaves, flowers and berries (poisonous, for information).
You may know Pittasporum from flower arrangements. It's sometimes called the flower arranger's friend or the cheesewood. This plant has been on the planet for a very, very long time. It has many varieties, has interesting leaves and grows to a good height.
Box has become a familiar plant over the years. It grows relatively easily and can be clipped into all kinds of wonderful shapes: balls, as in Portishead, or small hedges or large hedges. It's very easy indeed to grow from cuttings (I've just taken about a dozen, in 8cm/3" pots). It can have a few problems, especially in the south of England but you may be lucky.
Feature planting in Portishead
Green takes you a long way but it's good to have colour as well. A 'pop' of colour, as the fashion world calls it. It's certainly possible to have colour in the garden all the year round.
During the summer, the Portishead garden has looked bright with Rudbeckia (also known as black-eyed Susan or the glowing coneflower) and elegant with tall and airy Verbena bonariensis. You can cut both of these lovely flowers for indoor arrangements.
Hydrangea paniculata 'Limelight' is such a fabulous choice. Loved by bees, it will keep flowering well into the autumn, perhaps until November. Over time, the flowers change from acid green to ivory to pink, a gorgeous colour combination. You can cut this flower too. Hydrangea paniculata is a favourite of ours.
Astrantia (masterwort) is a plant I've been thinking about for my own garden. It comes in that lovely green/cream/pink combo but also in stronger colours – which is why I haven't been able to choose! They've been around in our gardens for centuries and the flowers will take us through into the autumn, and then start again in spring.
Witch hazel (Hamamelis) flowers in mid to late winter, offering bees early pollen and you an excuse to venture out to smell its spicy fragrance. It's a shrub and the flowers vary from yellow through orange to a deep red.
Finally, camellias with their glossy leaves and red and pink flowers in the spring always seem so luxurious to me. They need acid soil but are easy to grow in containers of ericaceous (acidic) potting compost.
Food for thought
What a gorgeous choice of plants! My garden is further north and more exposed than the Portishead one but these plants are most definitely food for thought.
Enjoyed reading this?
Sign up for our emails below, so we can send you blogs on gardening tips, as well as updates on our sales, so you don't miss out on those garden furniture bargains!