Winter interest in containers can come from flowers or foliage, and lifts my spirits on grey winter days.
So this week I am on a mission to prepare containers that I can enjoy through to spring. Join me?
Flowers for winter interest
Spring flowering bulbs are all-round-winners in containers and baskets. Plant dwarf or compact varieties to give a miniature look, keeping taller varieties for the back of containers. My favourites are dwarf narcissus and dwarf  tulips planted among pansies, while a tub of tall daffodils is a must-see view from my kitchen window. Read our blog on layering bulbs in containers to create a fantastic display that will flower from the darkest days of winter into spring.
Wallflowers are a favourite winter into spring plant. In early spring their scent means summer is on the way, and the bright green leaves in winter promise spring. Best planted in a group, and together with smaller plants, wallflowers appreciate fairly dry soil and some shelter.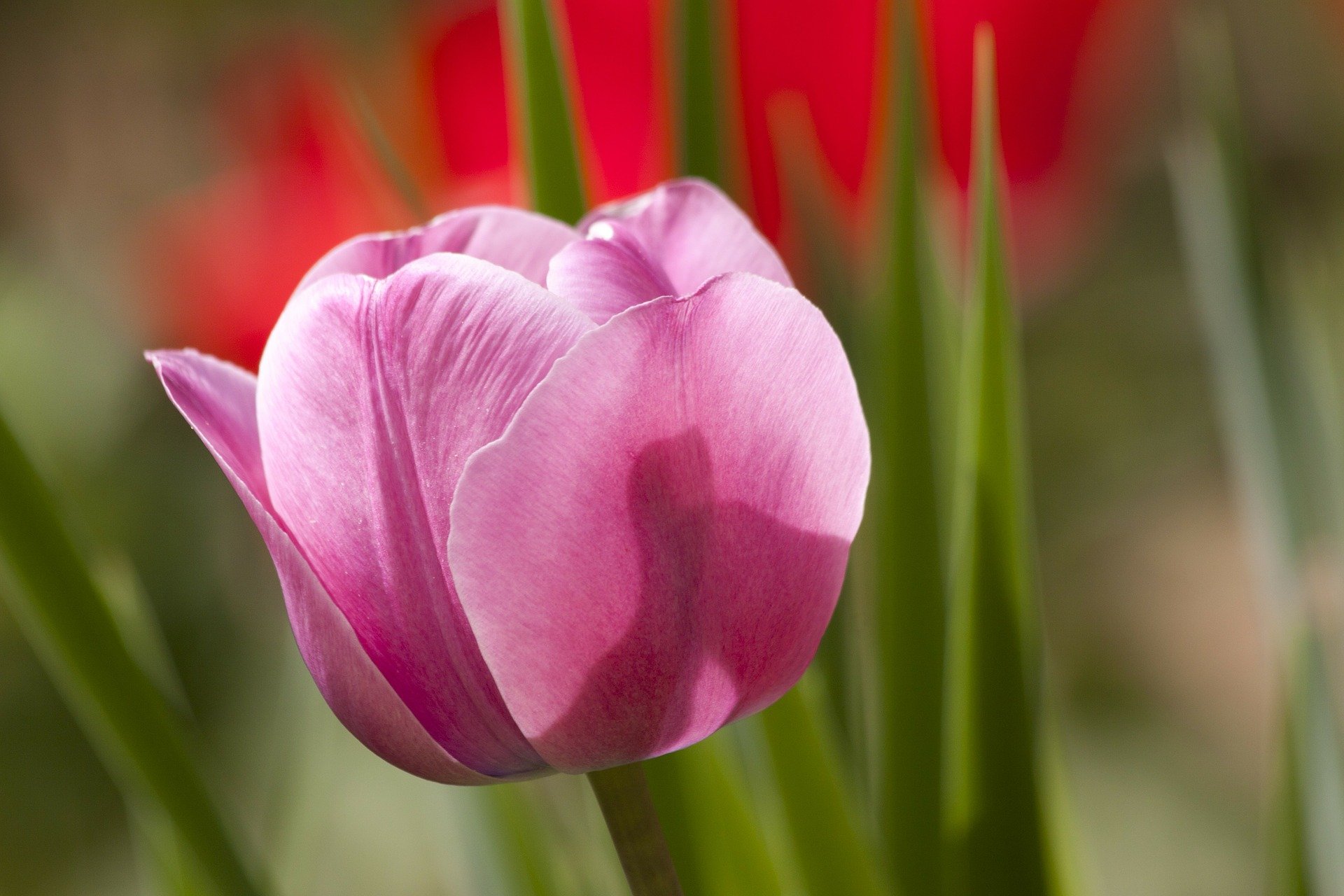 Foliage for winter interest
Ornamental cabbages always attract my eye. A pot of these cheery chaps showing bright pink, purple and cream colours can raise a smile in the rain. The colours don't develop until after a frost, so they may not be on sale yet. Leave a pot or space ready perhaps? They are edible, but why would you? If you want to eat plants from winter containers plant evergreen herbs: rosemary, bay, sage and thyme are both tasty and pretty.
Ivy is a winner – look out for plants with different leaf size and colour to add to your show.
Winter flowering heather does two jobs – flowers and bright foliage. What's not to like?
Small evergreen shrubs boost a container and next year can be moved into a garden border or a larger container for the patio. Try box (Buxus sempervirens), bay (Laurus nobilis), skimmia (lovely red or green berries depending on the variety)  and varieties of euonymus.
Hardy evergreen ferns add texture and interest – I love the gleaming hart's tongue fern  (Asplenium scolopendrium) and the soft shield fern (Polystichum setiferum) for containers in shady places. In sunnier spots, small evergreen grasses add shape – try Carex varieties or black grass (ophiophogon). Or for other ideas on grasses read our recent blog here.
Keep it simple? Fill a good sized container with a range of Heuchera varieties – the leaf colours now on offer are stunning. And this pot will provide a show until the plants are too big to thrive, when you can move them into a border. Win-win!
Prepare containers to ensure winter interest
Clear out summer plants and compost. Be bold, summer plants won't last much longer and the longer you delay planting for winter the fewer the plants on sale and the less time they have to settle. Keep any perennials such as ivy to replant.
Wet winter weather means there is no need to add moisture retaining gel to compost or fit liners in containers. Make sure the compost will drain well, with containers on pot stands rather than in saucers.
Position your containers in a fairly sheltered position and away from drips and puddles.
Buy more plants than you needed to fill the same container for summer – in winter the plants don't grow as much as in summer so you need to plant more to fill it up.
Follow this sound RHS advice on planting bulbs for success.
Enjoyed reading this?
Sign up for our emails below, so we can send you blogs on gardening tips, as well as updates on our sales, so you don't miss out on those garden furniture bargains!