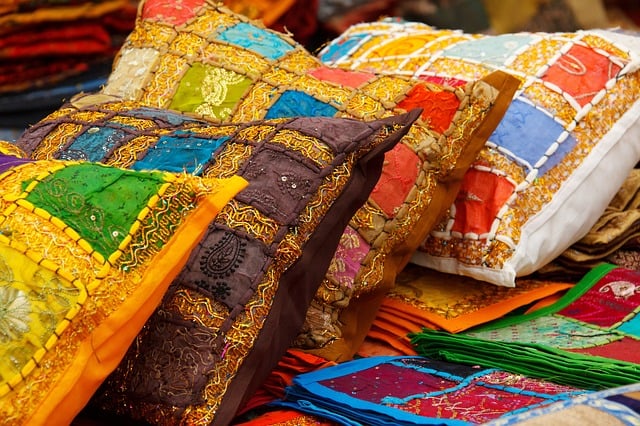 If you're not converted to the power of cushions to make you feel comfortable then I urge you to think again. They really are superb multi-taskers. How can a simple cushion make you feel stylish, cosy, comfortable and supported – all in one go?
Well, I don't know but it's true. And this magic can be worked inside, as we all know, but also outside on your sun lounger and your other rattan garden furniture. Bliss.
Outdoor cushions pull the 'look' together
I still find it surprising how cushions are able to bring such a sense of glamour or even excitement to your outdoor space. They pull the theme or the 'look' together, whether you choose the same colour or a rainbow array.
Yes, of course, you can use your indoor ones outdoors but showers of rain are unpredictable and can damage textiles badly.
Showerproof outdoor cushions are a much safer choice.
Add a dash of colour and luxury
Our outdoor scatter cushions add a dash of colour to your rattan furniture and however you arrange them, they look good. They prop up your head, they support your back, they soften any hardness - yes, they do all the things that you'd expect a good cushion to do.
They are large and luxurious (I think the piping really sets them off) and they look great on any of our outdoor furniture. Naturally, they are showerproof and have removable and machine washable covers.
If the weather is really bad then dry them off as best you can and put them in a storage box for the short while (we hope) it takes for the rain to move over.
Make sure your cushions are bone dry before storing them for the winter (inside is best) and they will be good as new for another season.
Have a relaxing time!
Enjoyed reading this?
Sign up for our emails below, so we can send you blogs on gardening tips, as well as updates on our sales, so you don't miss out on those garden furniture bargains!