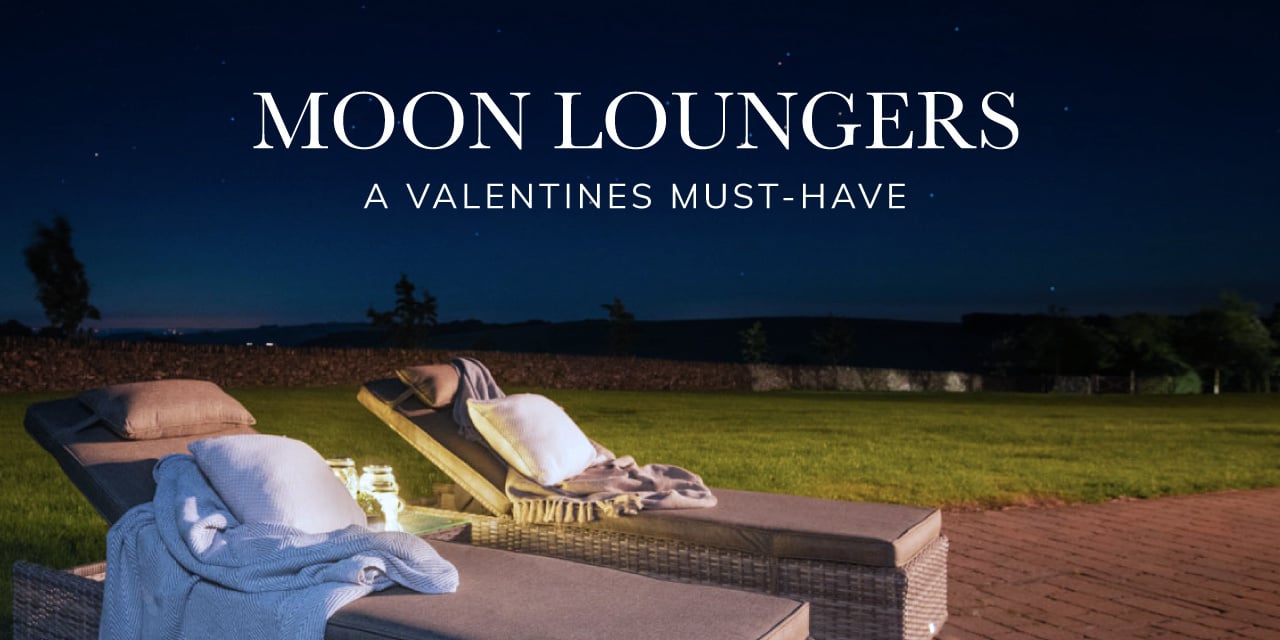 Struggling to think of a romantic way of spending your Valentine's evening, without having to endure yet another set menu in your local restaurant? Well, why not spend it at home gazing at the stars on one of our moon (sun) loungers. This idea came to us during our summer photoshoot and we thought Valentine's day as the best time to let you all know of our moon loungers idea. 
Nothing quite says romance like a cold February evening, okay we might not be selling this to those of you who hate being cold. So how about a thick blanket and a hot chocolate to keep you warm as you gaze into the night sky and look for stars. Check out this romantic-looking scene below, featuring two of our grey rattan sun loungers.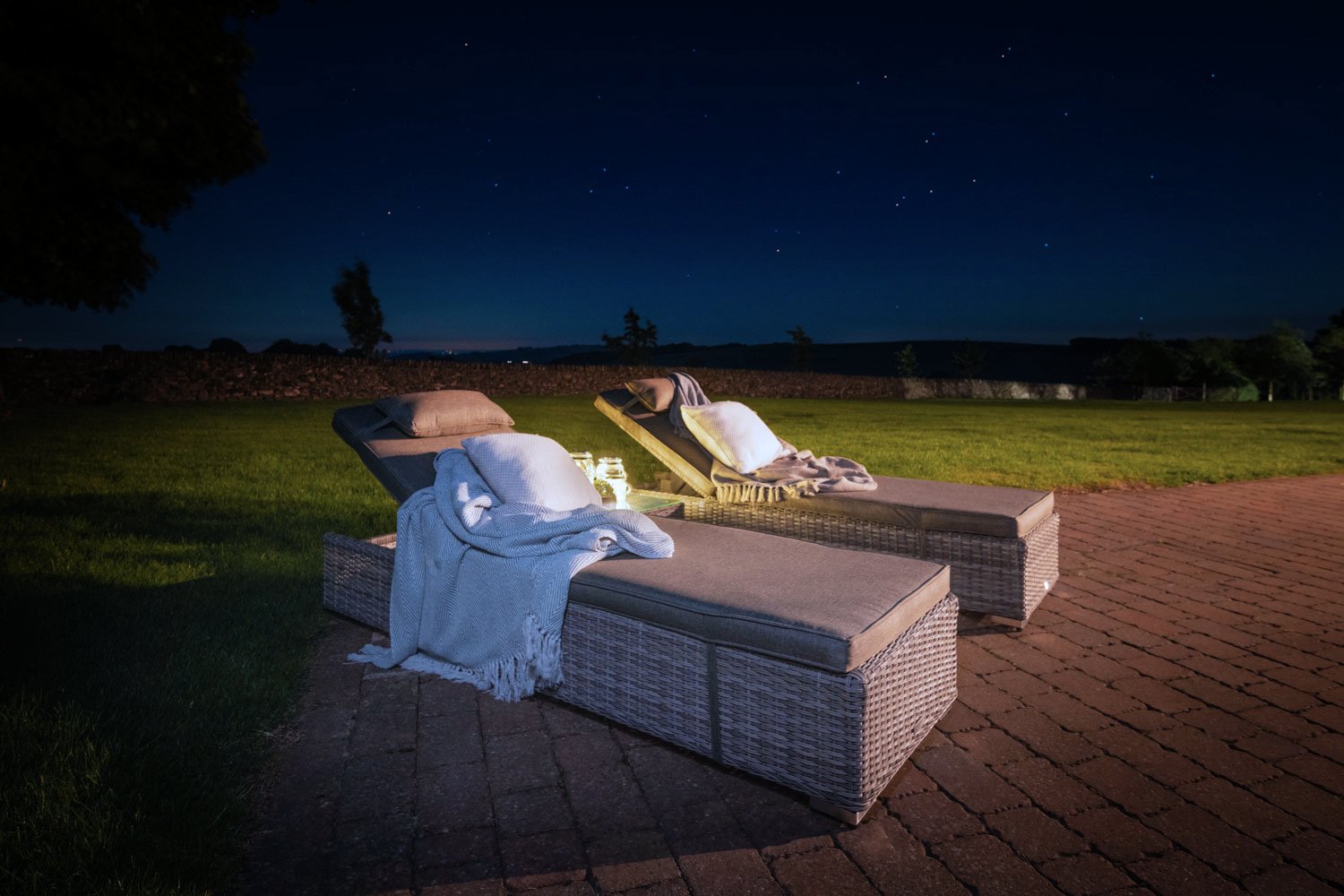 You can create this scene with any of our rattan loungers but we think our Miami sun loungers work best. And they're now available with a 10% discount, using code MOON10 at the checkout. This discount is available until the 15th of February, so if you're struggling for a last-minute gift for your loved one we've got you covered.
The Miami range is made from our durable rattan weave and is available in four different colourways, so you can choose which suits your style best. The loungers can be adjusted with ease using the hydraulic lever, so once you find that perfect spot you can relax for hours on end.
Our Miami sun loungers are available in sets which include two loungers and a small coffee table (the perfect spot to place your hot chocolate when stargazing). You can also buy these loungers individually if you're a single pringle like me!
Anyways, whether you're madly in love or wanting a new sun lounger for your outdoor space, now is the best time to buy with our 10% discount. 
Enjoyed reading this?
Sign up for our emails below, so we can send you blogs on gardening tips, as well as updates on our sales, so you don't miss out on those garden furniture bargains!