Here at Rattan Direct we love seeing our furniture 'Home at Last' in our customers' homes. We take our furniture from an initial concept right through to delivery! Seeing our furniture enjoyed in our customers' homes is incredibly rewarding.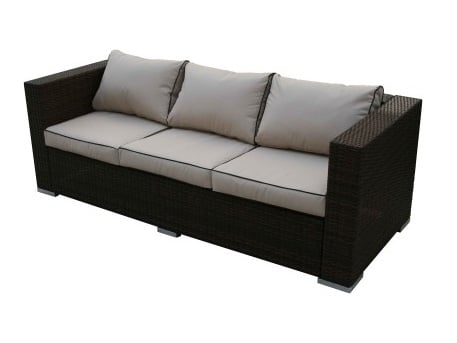 We were delighted to receive photos from Mrs Henry in Chester showing us her beautiful sun room. Our Florida Sofa Set has been incredibly popular this summer and it certainly is a perfect fit for Mrs Henry's space. Our Florida range is suitable for both indoor and outdoor use and with a range of designs it makes a flexible and attractive addition to any space.
All our outdoor furniture comes in either 'Black and Vanilla' or 'Chocolate and Coffee Cream' and is designed so pieces from different ranges can complement each other. We are pleased to see Mrs Henry has managed to take advantage of this, using a Florida mid piece to add extra seating.
Mrs Henry has really made the most of her room. Her choice of Ascot table provides her with a compact space saving solution! Our Ascot coffee table comes with pull out footstools; providing both convenience and comfort. When not in use the footstools simply slide back into the table.
Choosing a beautiful beach landscapes adds a splash of colour to a monochrome room. Seeing Mrs Henry's canvas certainly has our office dreaming of sun kissed shores, while the addition of a stunning large plant certainly adds both colour and impact.
It's wonderful to see our furniture 'Home at Last' with Mrs Henry. Her design decisions are inspirational, giving the room a fresh and bright feel. We'd like to extend a big thank you to Mrs Henry for sharing her ideas with us.
If you have any photo's that you would like to share contact us at marketin[email protected]
Enjoyed reading this?
Sign up for our emails below, so we can send you blogs on gardening tips, as well as updates on our sales, so you don't miss out on those garden furniture bargains!