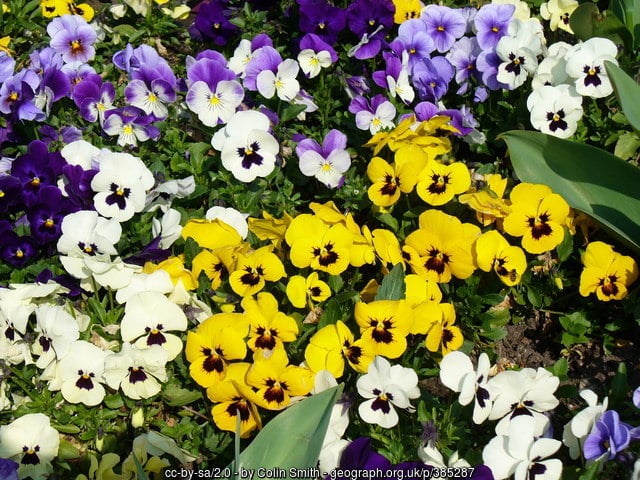 January doesn't invite me into the garden. Perhaps your new year resolutions are prompting you to get out there and do something? Or to plan and think from your sofa? Either place, January jobs in the garden are important and make a difference all year.
This month snow and ice can make garden paths slippery, freeze outdoor taps and ponds and, if the snow is heavy, damage trees and shrubs due to its weight on branches.
Follow our blog advice on slippery paths
Check the outside tap is insulated well against the winter
Keep a ball floating in the pond so you can remove it and let in the air (put it back at night) or stand a pan of hot water on the ice to melt it
Shake or brush heavy snow from the branches of evergreen shrubs and trees
And there is more to do! Here are some must-do January jobs in the garden.
January jobs in the garden
Get ahead
Keep up with repairs on garden fences and structures: now is the time you can get your feet and tools around loved plants, add timber treatments (keep them off dormant plants) and make gardening easier through the year.
Beat the queue: take tools to be repaired or sharpened and your mower to be serviced.
Tidy your store of tools and pots: easy to find kit will make the most of an hour in the garden on a warm summer evening.
Winter digging and clearing: it's weather dependent (don't dig if the ground is wet or frozen) but a great workout.
Care for your plants
Prune wisteria: cut back each and all side shoots to the length of a finger.
Cut back overgrown shrubs to rejuvenate them and fit the space you want them in: cut down to the ground two or three of the thickest, woodiest (and oldest) stems this year, some more next year and so on until the shrub is as you want it.
Prune out of control climbers: last chance to prune an ornamental vine and a good time to cut back Virginia creeper or climbing hydrangeas that threaten to engulf you. Simply cut back and thin out overgrown stems to keep the plant where you want it.
Dead head winter pansies: they will produce more flowers for you.
Move herbaceous perennials when the soil is workable (and mark where you put them, or you might try to plant something else in that handy looking space.....!)
Cut back the leaves of Christmas roses to show off their lovely flowers.
Prune fruit trees. There is too much to say today so, for now, make sure your secateurs are clean and sharp and follow our blogs for a DIY guide to pruning.
Move and plant deciduous trees and shrubs before early March – the ground must be workable, so catch your chance when you can.  If you can't plant trees or shrubs with bare roots (not grown in a pot) now, 'heel' them in. To do this, dig a narrow trench and pile the soil along one side and into the trench so you create a wedge shape about 30 cm high and 60cm long. Lean the tree or shrub against the wedge, roots down into the trench with the trunk or stems supported by the wedge. Loosely cover the roots with a good 15cm or more layer of loose soil to protect them from bad weather and ensure they don't dry out.
So, with a few of those jobs under your belt, I hope January will not seem such a bad month to be in the garden - in reality or, with our blog on planning ahead, in your thoughts!
Enjoyed reading this?
Sign up for our emails below, so we can send you blogs on gardening tips, as well as updates on our sales, so you don't miss out on those garden furniture bargains!