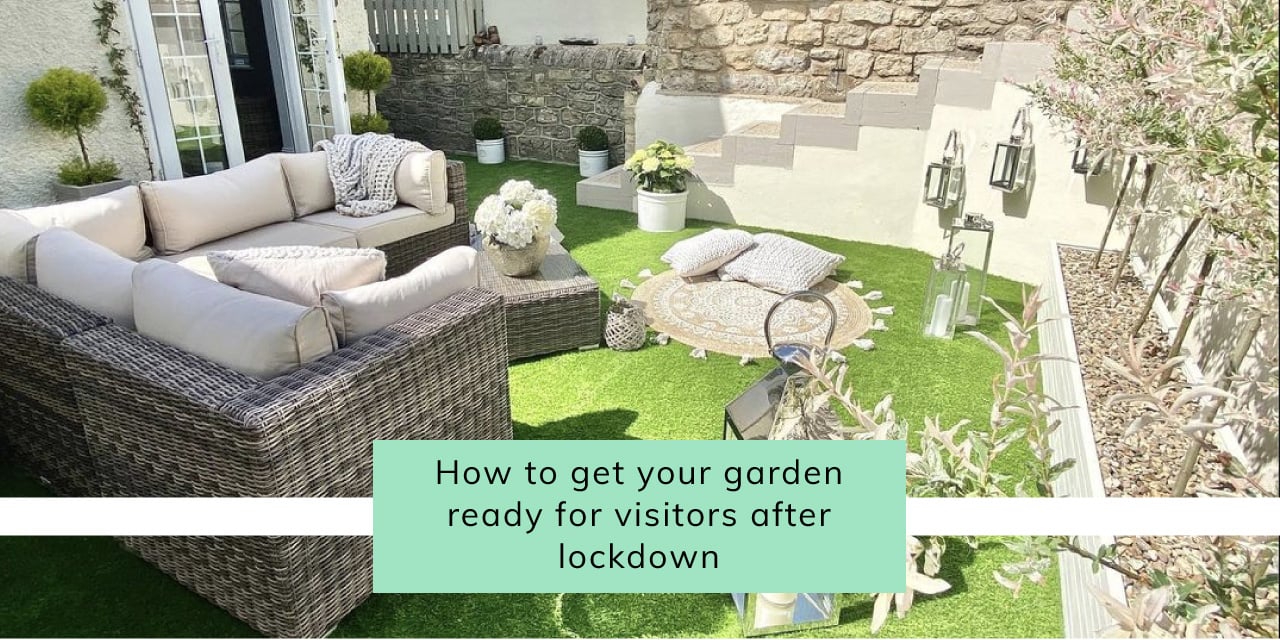 On March 29th the UK saw lockdown restrictions ease, with up to six people now able to mix in outdoor spaces. So, you now might be wondering what you can do to ensure your guests receive a warm welcome when they enter your outdoor space. From cleaning your garden furniture to planting brightly coloured flowers, it's time to get your garden ready for guests after lockdown. Once you follow the simple steps below your garden will be post lockdown ready, for a guaranteed warm summer welcome when your loved ones can finally come to visit.
CLEAN GARDEN FURNITURE
When your friends and family are allowed to visit you in your back garden it's vital that they have somewhere to sit. Your garden furniture probably hasn't been in use for a while due to the poor weather conditions over the past few months. Cleaning your furniture is easy, if it's plastic just use a bucket of hot soapy water and a sponge, this should help remove any dirt or mould that may appear on the furniture. Wooden furniture can be a lot harder to clean, as it needs a little more care than plastic furniture, so take a look here at this wooden garden furniture cleaning guide. If you're wanting to clean rattan garden furniture, then take a look at our cleaning guide on how to do that. Some of you might not even own furniture or have an outdoor space big enough to house it. If you're after new furniture take a look at our wide range of furniture available, and for those of you who have a smaller space, check out our balcony sets.
MOW LAWN AND TIDY UP FLOWER BEDS
Now you've cleaned your furniture it is time to clean up your garden. Mowing your lawn gives your garden a cleaner and fresher look and it's super-simple to do. You should also tidy up any flower beds that you may have at home and turn the soil over ready for step 3.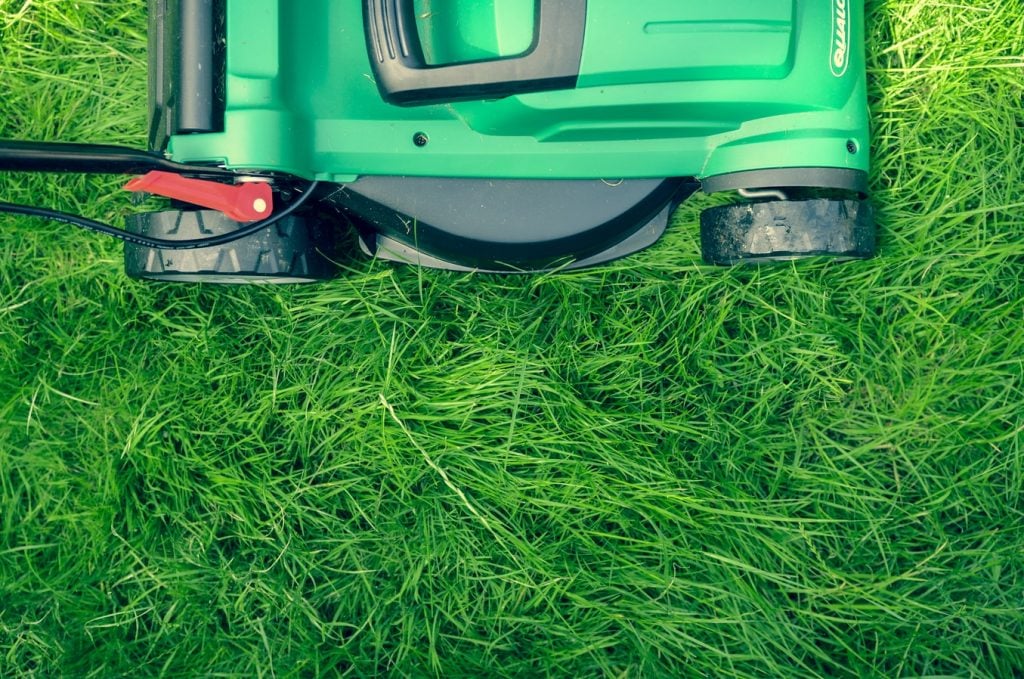 PLANT COLOURFUL FLOWERS
Find your favourite flowers and plants at your local gardening store, and plant them in the soil that you should've now tidied up. You do, however, need to be aware of plants that are more suited to the spring and summer than others. Lobelia flowers are perfect for adding large splashes of colour and are more suited for hanging baskets. While a Cosmos plant is more suited to be planted in the ground, often attracting bees and other wildlife. Both of these and many other types of flowers do need to be looked after regularly, so water them and ensure they are planted somewhere that gets sufficient sunlight, doing this will leave you with a bright and inviting garden for when guests come around after lockdown.
JET WASH PATIO OR DECKING
Patios and decked areas can become incredibly dirty over the winter period. As dirt and weeds slowly build up over time. We certainly recommend that you try to get hold of a jet wash to clean your patio, not only does it make the job a million times easier it also leaves your patio looking brand-new! If you don't have access to a jet wash then there is certainly nothing wrong with soapy water, a brush and some good old fashioned elbow grease. You can wash your decking by following the simple steps on this helpful guide.
ADD ACCESSORIES
Now that you've cut your lawn, cleaned your garden furniture, planted colourful flowers and clean your dirty decked or patio area, you're almost ready to invite guests around to your garden after lockdown. The final task you need to do is to add some accessories to your garden, this can be anything from outdoor cushions that will jazz up your garden furniture or additional seating should it be needed. Your garden needs to be a relaxed area, a place for you to chill out and entertain your loved ones, so having comfortable seating areas is a must. Cushions like the ones below offer total comfort as you sit, and also brighten up your garden, with a range of cushions available you'll be able to find one that suits your style here.
If you don't own garden furniture then our on-trend rattan garden fire pit tables would be the perfect addition to your outdoor space. These fire pits are brand-new and will give your garden an atmospheric touch as well as extending the time that you can spend outdoors, so whether it's hot or cold you can still entertain in your garden.
Enjoyed reading this?
Sign up for our emails below, so we can send you blogs on gardening tips, as well as updates on our sales, so you don't miss out on those garden furniture bargains!