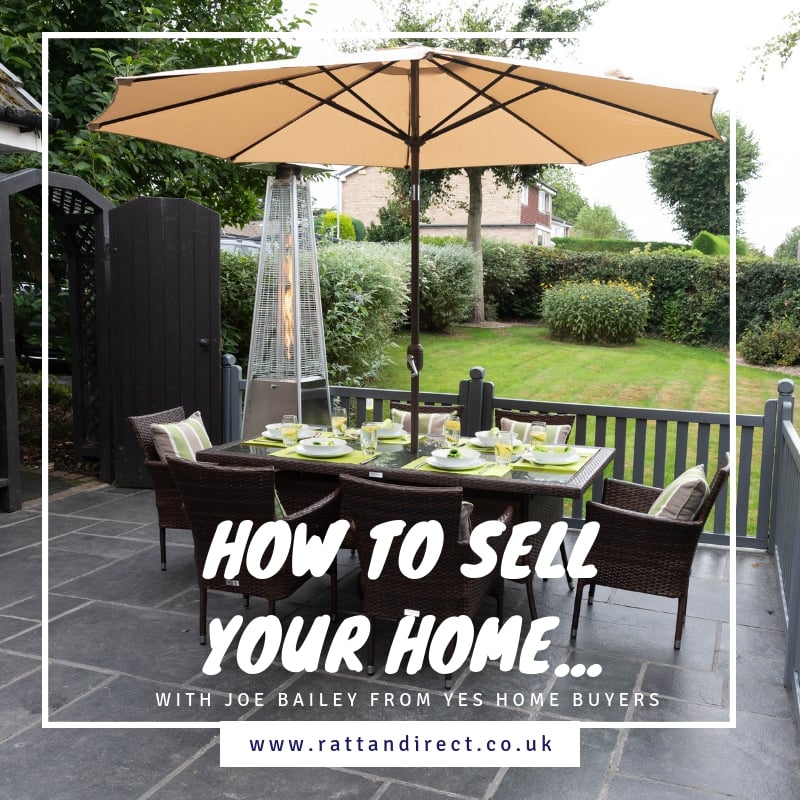 How long does it take to sell a home?
There's no escaping the fact that when you try to sell a home on the open market can be a long and arduous process. Even if you are lucky enough to find a buyer straight away, you are still looking at around three months minimum, from deciding to sell to completion, and in most cases, the timescale is more like double this.
So what takes so long, and what can you do to sell a home quickly?
The stages of your sale
Every home sale follows the same basic steps, and each one takes time.
Preparing – how long it takes to get your home ready to go on the open market depends on its current condition. This guide on preparing your home for sale and the maintenance costs involved will help you. Even a basic spruce up and declutter is going to take a few weeks, and you'll need to add extra time if you plan to do any significant repairs or refurbishments. With a concerted effort using every evening and weekend you have free, you can shave some time off the preparation, but it is still a significant undertaking before you even start to sell.
Valuation – getting a valuation from your estate agent is going to add another week or two to the process, although you may be able to push them to act faster and get your valuation in a week or less. They may recommend that you make further preparations to improve your chances of a sale, and this can set you back even further.
Viewing – finding a buyer is usually the longest part of the sales process, as you wait for viewers to assess your home. There isn't much you can do to speed things up; you have to sit and wait and hope that there are interested buyers out there. To speed things up, keep the pressure on your agent to make sure they are proactively promoting your property. After all, you are paying them enough, so make sure you get your money's worth.
The legal process – getting to the offer stage can often take around three months, but that is far from the end of the house sales journey. The legal process of surveys, mortgage applications and the exchanges between solicitors can take many more frustrating weeks after the sale has been agreed. Unfortunately, there is very little you can do to speed up this stage, even if your own solicitor is on the ball.
The factors that influence the speed of home sales
While all sales have to go through the same stages, sellers also have to take into account some other factors that will affect how long their sale takes.
Location – homes in some areas sell significantly faster than others. According to comparethemarket.com figures, homes in Canterbury (28days) and Coventry (35days) sell much quicker than Newcastle (98days) or Liverpool (108days). You can't do anything about where you live, but if you do live in a traditionally slow sales area, at least you know that you need to work harder and keep the process moving.
Time of year – March is the fastest month for home sales, with mid-October to mid-November being the slowest time. Flats sell better in January and February, as first-time buyers move away from home in the New Year, while family homes will sell best outside of school holiday times when parents have the freedom to view properties without the kids around. Choosing the right time to sell can shave weeks or even months off your time on the market.
Brexit uncertainty – the BBC reports that Brexit is having a significant impact on how fast your property will sell, with analysts saying that uncertainty is making buyers very cautious. Economist, Howard Archer, predicts that the market will 'remain stuck in low gear over the coming months' while the Nationwide Building Society recently reported house price growth to December 2018 as the lowest since 2013, with prices in London and the surrounding areas falling over the year. If the political situation is affecting your local market, such as London properties, it may be better to stay put until it all settles down again.
What can you do to improve your chances of selling your home?
While there are some things you can do to speed up your property sale, you will always be looking at an average of three to six months to sell a home, and potentially much longer than that in the current market conditions. That's not to say you can't work on the interior of your home to make it more saleable.
Consider replacing your old furniture for your key rooms, especially the living room and the bedroom. Every buyer assesses these key rooms and having stunning furniture will help the buyer visualise what their new home will be like. Here at Rattan Direct, we offer quality home furniture and garden products that will woo even the fussiest of house buyers.
Enjoyed reading this?
Sign up for our emails below, so we can send you blogs on gardening tips, as well as updates on our sales, so you don't miss out on those garden furniture bargains!