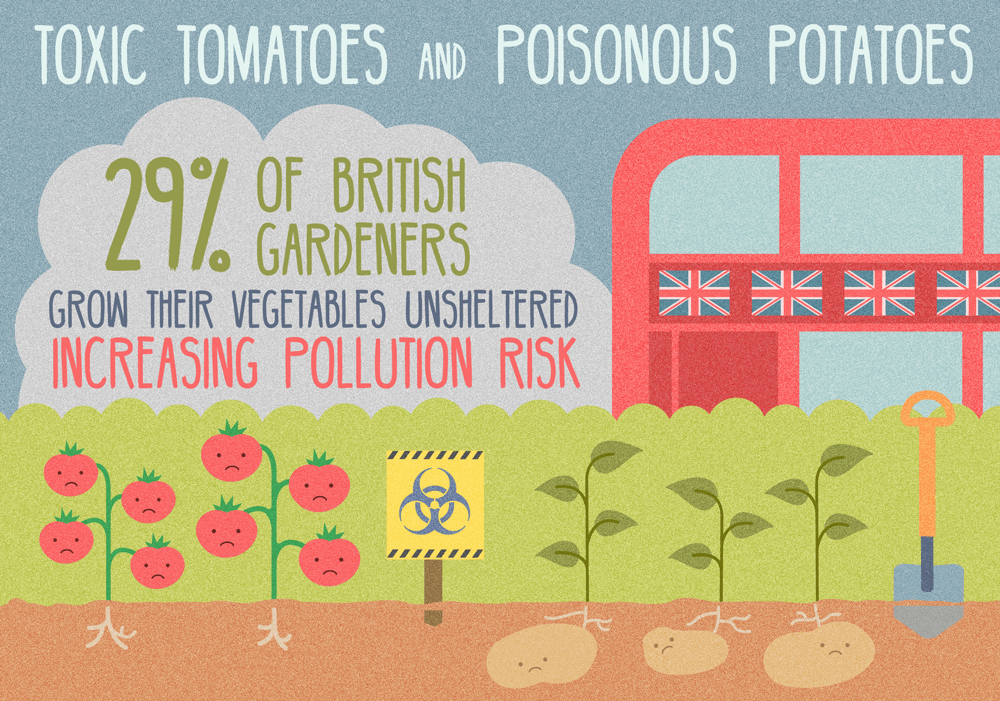 If there's one thing us Brits love, it's a well-presented garden. There's no doubting our credentials as a garden-proud nation of green-fingered fantatics.
But what do we really get up to in our outdoor spaces? How much are we willing to spend on a new barbecue? And what winds us up most about next-door's garden?
Our 'How Does Your Garden Grow?' survey* has dished the dirt, or soil, on Britain's gardening habits.
We've been finding out more about the country's attitudes toward home security, growing vegetables at home, nuisance neighbours and more.
Are your tomatoes, toxic? Garden vegetables and pollution risks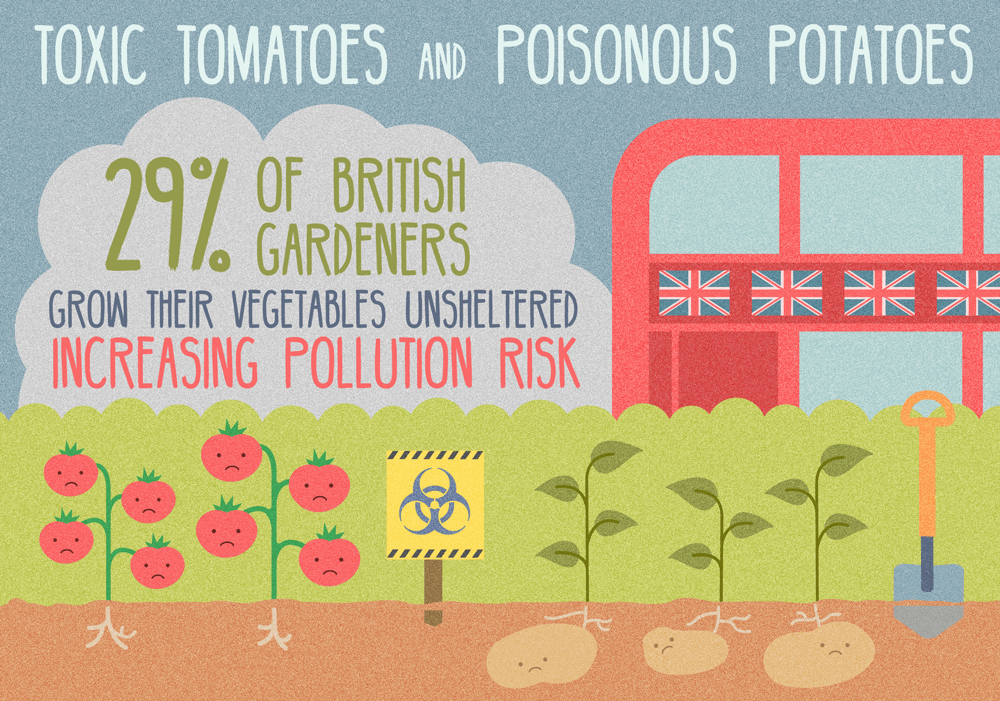 Pollution is a big problem nowadays. Greenhouse gases are rapidly burning a hole in the ozone layer, which is rapidly increasing the risk of global warming.
Air pollution? What's the big deal? Well, you could be at risk if you make up the 29 per cent of home farming enthusiasts who grow vegetables in their garden without shelter.
More than a third of respondents to our survey claim to grow vegetables in their garden. But only a third of that percentage do so in a greenhouse – a shocking amount when you consider that air pollution can lead to respiratory diseases, heart problems and other nasty illnesses.
Are you living in one of Britain's greenest cities?
Taking a closer look at the research, you can see that Nottingham has the highest percentage of home farmers - those growing vegetables in their garden – with 36 per cent doing so.
Incidentally, a 2011 report by the World Health Organisation has found that Nottingham is in breach of the UK's particulate limits of pollution, measuring 25 ug/m3 for PM10 levels.
Norwich (35 per cent) and Plymouth (34 per cent) are two other places in the UK turned onto the idea of harvesting your own veg.
Rattan Direct gardening tip: take a leaf out of Southampton's book and invest in a greenhouse. The Hampshire city boasts the largest number of residents who grow their vegetables undercover.
Looking for more gardening inspiration? Check out our feature on the ten best gardening Pinterest boards to follow.
Garden security – are you locking your garden gate at night?
Almost a third of Brits do not lock, or close, their garden gate at night. You would think that garden security would be a top priority for all homeowners. But apparently that's not the case.
Compare this figure with the money most Brits spend on an expensive barbecue and you'll soon be asking yourself why so many people are not doing more to secure their gardens.
It's all about having the best barbecue for over a quarter of Brits
You can't beat a good barbecue. But why wait for summer? You've got to get your money's worth, right?
Well, apparently this isn't the case. In fact, according to our study, most Brits only have one to three barbecues a year.
Despite this, over a quarter of us will happily fork out up to £300 for a barbecue. For many of us, it's all about having the best barbecue grill that money can by.
Rattan Direct gardening tip: if you really want to make the most of your barbecue, brave the weather and get under cover! Why not check out our feature on the typical British summer?
Many barbecues have a lid, making them suitable for grilling under a large fireproof gazebo or cover. Just try not to let the smoke waft into your neighbour's garden!
Problems with neighbours – nuisance, noise and nagging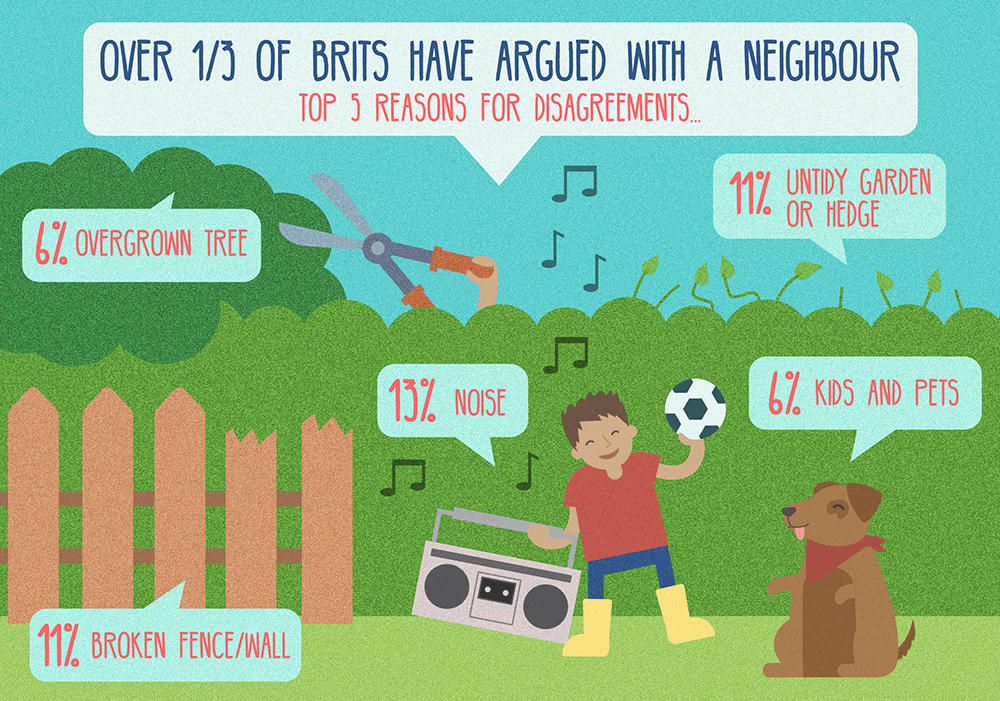 If you're part of the privileged few, you may never have to endure the neighbours from hell. Unfortunately, the same can't be said for everyone.
Our survey has looked at all aspects of garden life, including the most common arguments we have with next-door.
So, who's to blame? Well, according to our survey, noisy neighbours are a problem for a fifth of residents in Birmingham - bad news for Brummies.
As for age, a third of over 55's we spoke to say they've had an argument with their neighbour. The figure does very little to break the stereotype of 'grumpy granddads'.
Neighbour disputes – what's rattling your cage?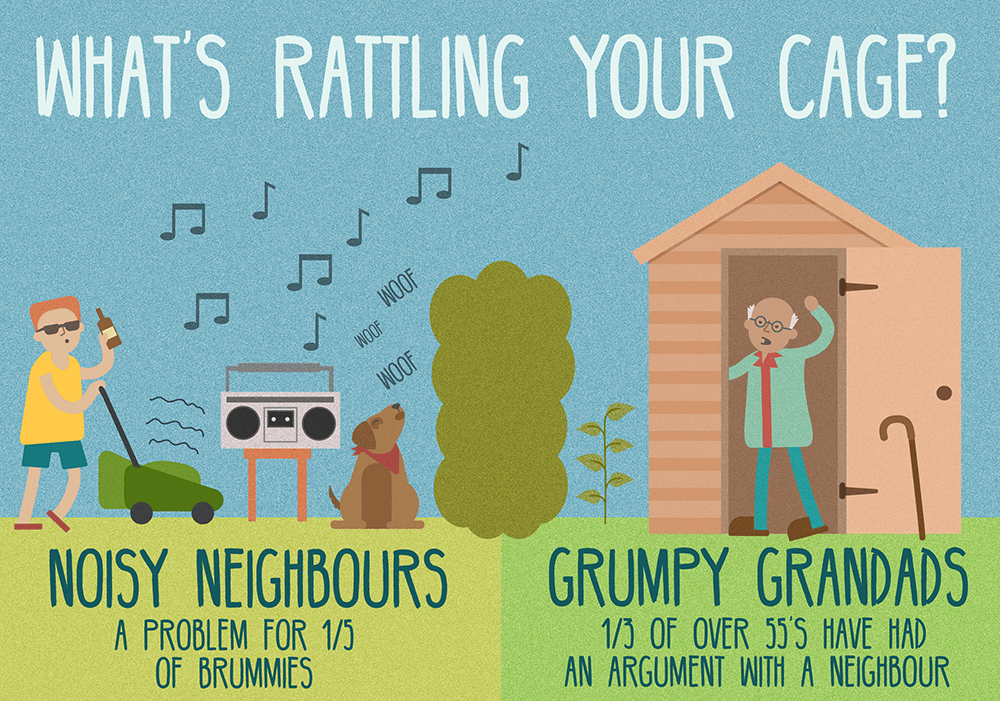 According to our study, there's no love lost when it comes to nuisance gardens. But what causes a majority of arguments?
In total, over a third of Brits say they've argued with their neighbour. Noise was the biggest cause of disagreements, with 13 per cent of respondents having volume complaints.
Joint second in the neighbour debate, was broken fences, walls, and an untidy garden or hedge (11 per cent).
Other popular causes of neighbour disputes were kids, pets and overgrown trees.
Are we constantly striving for the perfect garden?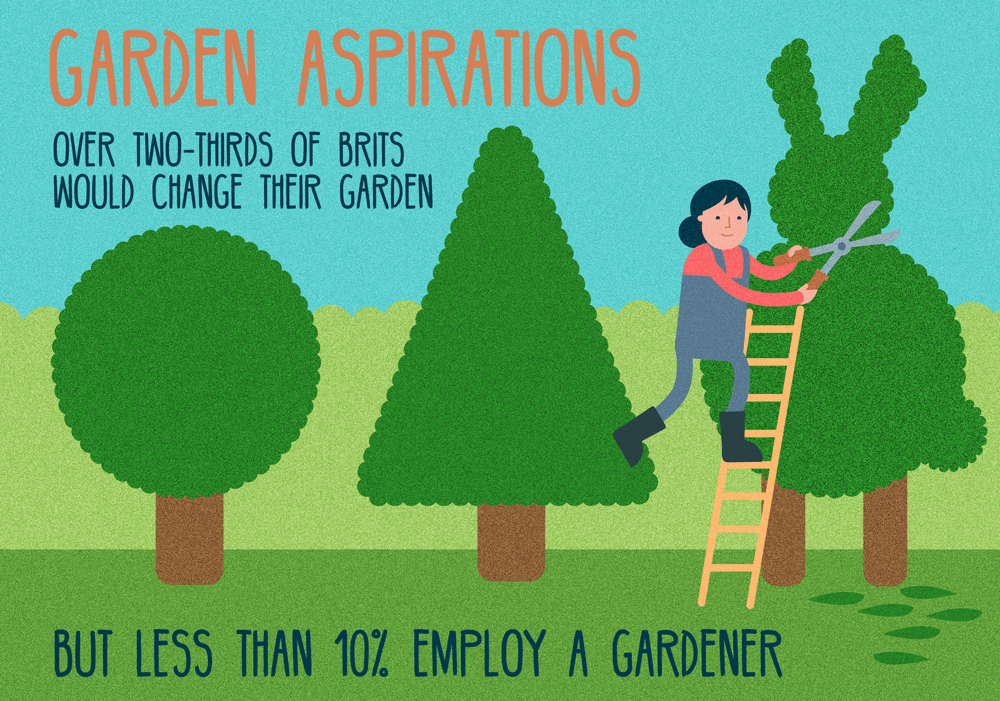 In an ideal world, we'd all have the perfect hedge and lawn all year round. But as you know, keeping on top of the gardening takes a lot of time and effort.
Our study has revealed that over two thirds of Brits want to change something about their garden.
Incidentally, over half of the people we spoke to say that keeping their garden nice and neat is the most annoying thing about having one.
Despite this, 66 per cent (two thirds?) of the UK say they tend to their garden at least once a month. Many are less keen to get a professional in. In fact, according to the figures, less than 10 per cent of the UK employs one.
For more gardening tips, ideas and features, check out our blog.
Enjoyed reading this?
Sign up for our emails below, so we can send you blogs on gardening tips, as well as updates on our sales, so you don't miss out on those garden furniture bargains!