How to get your garden party-ready
Add lighting to bring ambience
BBQs are a must
Find the perfect garden dining/sofa set
Plant flowers or herbs to give your garden a brighter look
You don't have to be an expert to make some amazing changes to your outdoor space. And with a few simple tips, you can create a garden that's perfect for entertaining. You'll need to consider what it is you're wanting from your garden. Whether it's going to be a regular space for outdoor entertaining, or will it have a more relaxed feel, for everyday al fresco dining? Whatever you choose, you're going to need a plan to get your garden party-ready.
You might be blessed with a large outdoor space, but having a smaller area doesn't mean you can't create an entertainment hub in your garden. With our garden transformation ideas, you'll have a space that's party-ready without breaking the bank.
Lighting
If you're wanting your garden party to be a hit then it'll need to go on into the evening. This means you'll have to make sure your outdoor space is lit up when the sun goes down.
Lighting doesn't just prolong your evening it also creates ambience and gives your garden party a different feel. We'd recommend using solar-powered fairy lights, which can be hung along your fencing or up in trees. These types of lights will bring a magical feel to your outdoor party.
If fairy lights around your garden aren't for you, then go for a classic light candle. Most people will have candles lying around their homes, so go and find some in yours and place them outdoors for a simplistic but very effective lighting tip.
Cook outdoors
Is a garden party really a garden party without outdoor cooking? Outdoor BBQs will get all of your senses tingling from the smoky smell of the cooking food, to the sounds of the sizzling burgers. BBQs are a must when you're entertaining outdoors, and there's so many to choose from you can spend as little as £5 on a disposable BBQ to as much as £1000 on a state of the art one.
Flip your burgers and serve up treats whether it's for your whole family or for a special date night outdoors for you and yours.
If food isn't on the menu but drinks are, why don't you take a look at our Top 10 DIY garden bars blog? This post gives you loads of inspiration so you can create a bar in your back garden. You really have to be asking yourself, is a garden party worth having if there isn't a bar involved? We think not, so take a look and grab some ideas.
Seating Arrangement
We like to see ourselves as experts of outdoor seating (well, it is what we do) so, we think we've got some of the best options for you to choose from. We thought we'd pick out three options for you, all of which are suitable depending on what it is you're using your garden for.
Let's start off with this classic Ascot 3-seater sofa set in grey. This set is the ultimate for relaxed outdoor entertaining, as it features a large sofa and two single armchairs, so it's perfect if you're inviting friends or family over for a weekend catch-up.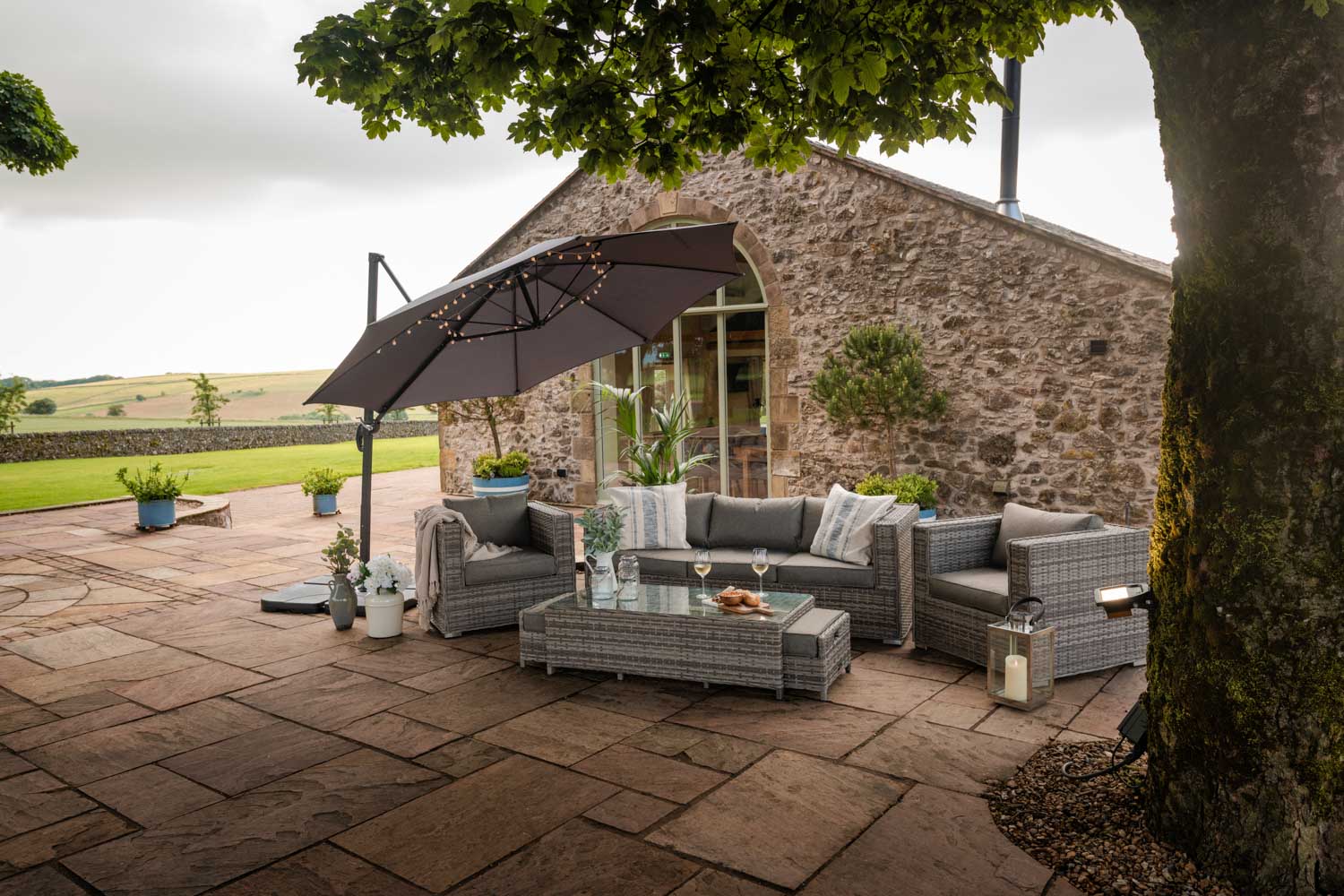 If you've got a smaller space then maybe this 2-seater Riviera dining set will be your choice. You can picture yourself here with your partner tucking into an evening meal, with those fairy lights we suggested lighting up your evening. It's got a special feel to it.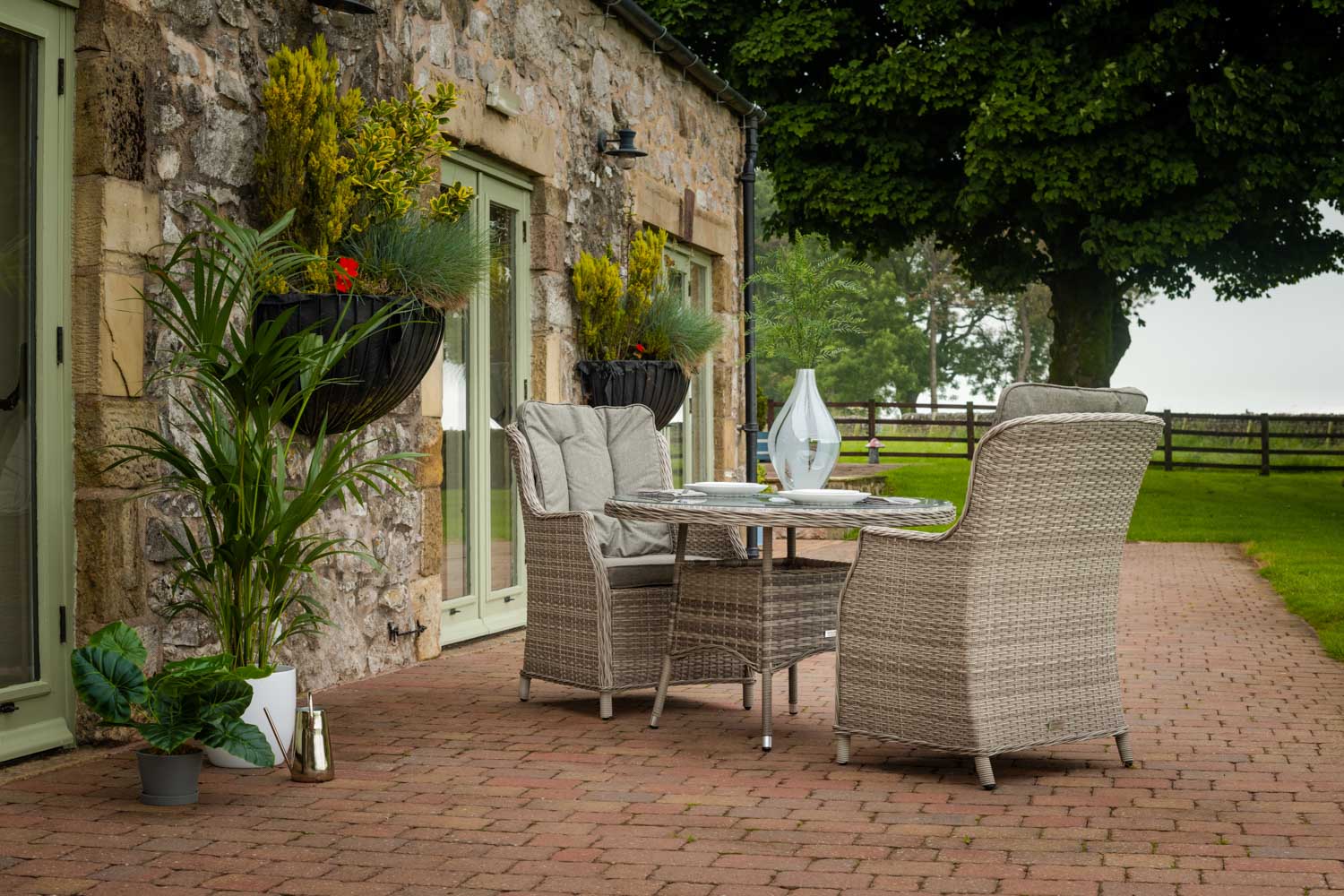 If you're wanting a set that mixes dining and relaxation then you'll love our casual dining collection. This entire range features sets that couple sofa sets and al fresco dining to give a relaxed outdoor entertainment space.
Plants/Flowers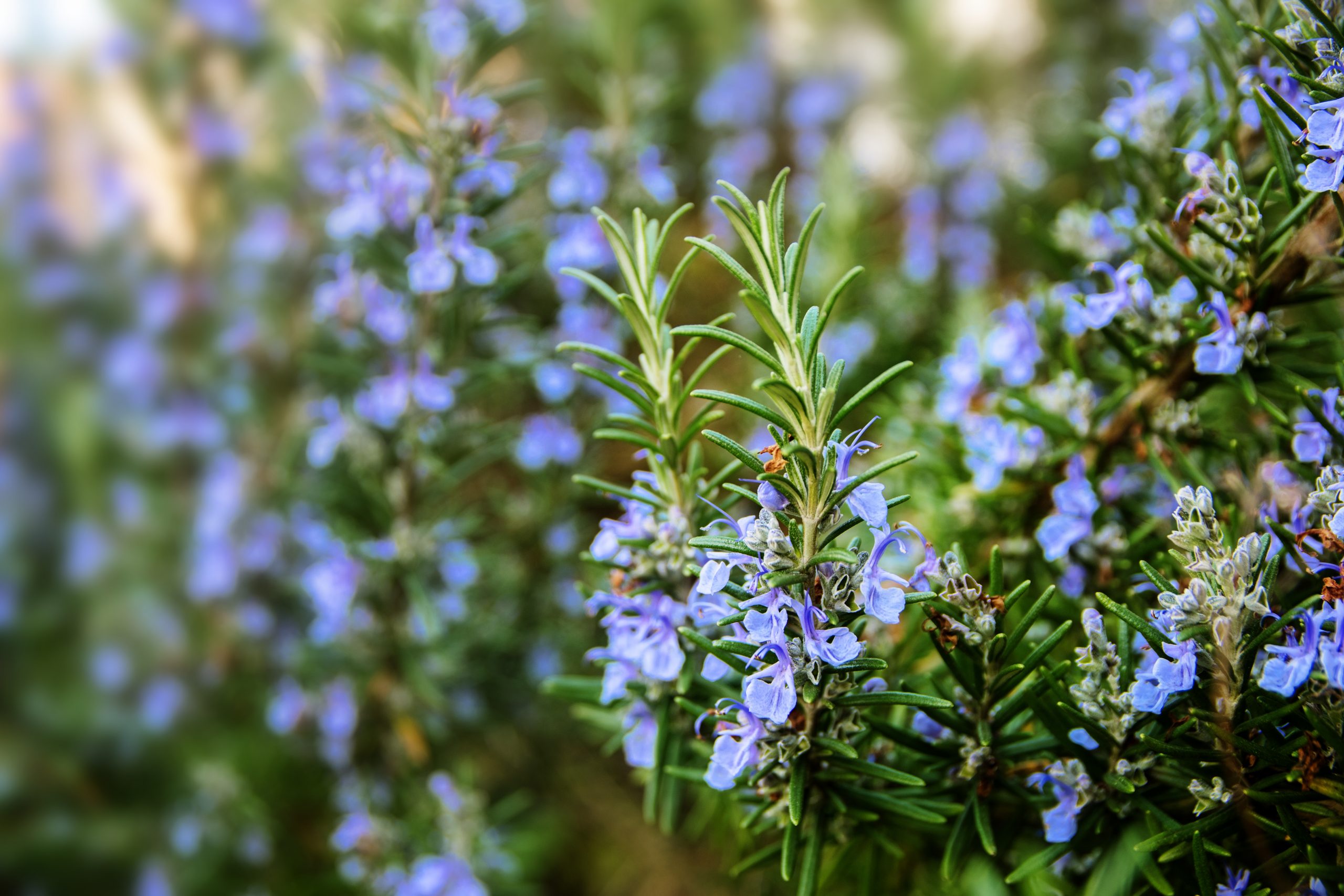 Before you host your outdoor party you should grab yourself some new flowers or plants to give your garden a splash of colour.
It doesn't have to just be bright flowers that you plant in your room, it can also be herbs or vegetables. Herbs like lavender or rosemary are an easy plant to look after, and not only do they look great they also smell amazing and you'll be able to smell them in your garden.
Now you've got the lights, seating, cooking arrangements and the plants all sorted, the only thing left to do is party!
Enjoyed reading this?
Sign up for our emails below, so we can send you blogs on gardening tips, as well as updates on our sales, so you don't miss out on those garden furniture bargains!