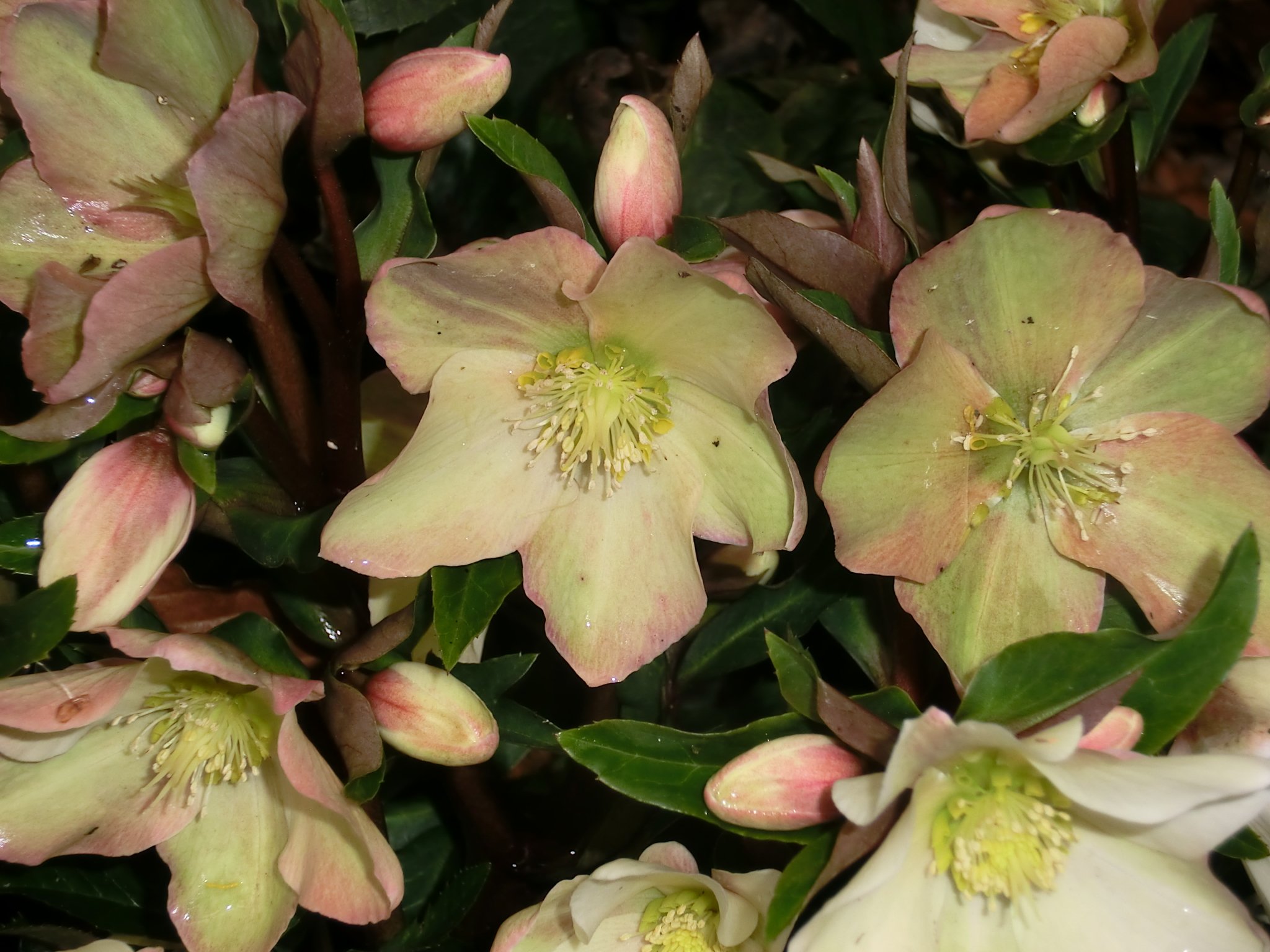 Choose plants as Christmas gifts for gardeners
Christmas gifts for gardeners should definitely include plants.
Plants at their best at Christmas
Christmas roses (Helleborus niger, various named varieties) really do flower at Christmas and into the new year. Not roses, but a beautiful plant for any garden or patio. Add a decorative pot for instant patio sensation. Give them as you bought them, to be planted in a bed, border or container by the lucky recipient.
Christmas Box or Sweet Box (Sarcococca confusa) is a lovely evergreen shrub that starts small and grows gradually to a good size. The scent of the small white flowers is what makes this a special Christmas gift. It grows well in containers, beds or borders.
Plants that are perfect to plant in winter
Deciduous shrubs and trees, fruit trees and roses are best planted between December and March, so while they don't look their best they are a very sensible Christmas gift for gardeners. You may need to ask the gardeners in your life for suggestions of a tree or shrub that they would like, or if you have a good idea perhaps choose a variety that flowers or fruits at birthdays or other special days, or is a variety with an appropriate name.
Plants for the year ahead: DIY style!
Packets of seeds are a cheaper alternative to plants, easy to post or a great addition to Christmas stockings. Choose seeds that your gardening friends might not have tried before – unusual varieties of flowers or veg perhaps – or go with what you know they like best: annual flowers, salad leaves, tomatoes. Make your gift more special (and more useful!) with a secure tin for long term seed storage and a pack of smart outdoor plant labels.
Christmas gifts for gardeners' health and comfort
Hands and knees
Gardeners are fussy about gloves, but in my experience good ones are always welcome and always needed. The key to a good pair of gardening gloves?
- They must fit snugly (look for sizes on labels – no sizes, don't buy them).
- They are waterproof or at least damp-proof.
- They are soft and supple to wear and tough wearing in use (look for gloves that mix soft leather with stretchy canvas).
Serious gardeners with scratchy jobs to do might welcome gardening gauntlets that will protect their arms.
Knee pads or kneelers are a simple Christmas gift for gardeners that protect joints and keeps mud off trousers (and knees).
Damp soil, wet grass, prickly prunings and cold weather make good hand cream a winning Christmas gift for gardeners. Look for 'specialist' gardeners' soaps and creams that offer to clean and feed hard working hands. Try creams that offer 'hand protection' as well as treatment for 'hard working hands'.
Fresh cups of tea in the garden
Too hard to give? Give a mug with a lid! One thing worse than not having a cup of tea while gardening is a cup of tea with insects floating in it!
And the very best of Christmas gifts for gardeners...
A garden seat!
Many gardeners say they never sit down. Give them a special seat or lounger and I am sure they will!
Happy gift shopping for the gardeners in your life!
Enjoyed reading this?
Sign up for our emails below, so we can send you blogs on gardening tips, as well as updates on our sales, so you don't miss out on those garden furniture bargains!