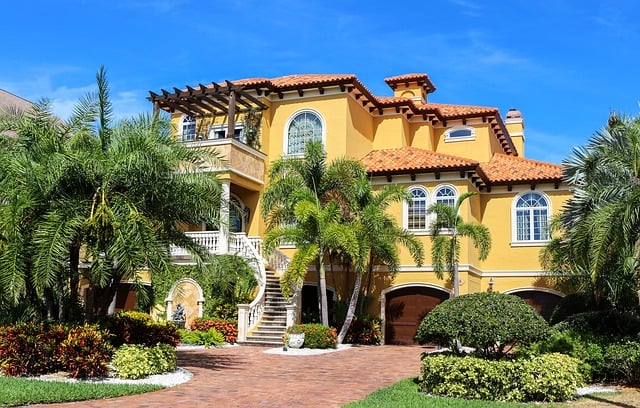 Whether you've just moved in or been there for years, it might be time for a garden redesign. You can move on from a tired-looking garden, creating somewhere you love, maximising space and making the inside and outside of the property all work together.
Here are some tips as you pull together your thoughts, the budget and scheduling the works.
Have an idea of what you want
Have an idea in your mind but be prepared to learn from others, including the garden designer if you employ one. Here are some things to think about.
Size, which way your garden faces (aspect), whether it's level.
Location – town garden, country garden or one in the suburbs? Courtyard or rooftop terrace?
Use - for children to play, growing things, somewhere to relax, eating and entertaining al fresco, as an 'outside room'?
Amount of use – heavy, light?
Image in mind - sub-tropical, minimalist, luscious, productive, desert, cottage garden?
Other things important to you – privacy, wildlife-friendly, water feature, shed and so on.
Low maintenance or do you like gardening and growing things?
Garden redesign budget – how long is a piece of string?
It all depends on whether you want to use a professional designer, what the site is like (poor access? sloping?) and what features you want to include.
To set your garden redesign in context, compare the cost of developing an 'outdoor room' with the cost of a new bathroom or kitchen.
So how much? Measuring tapes and calculators out!
Spending 5 – 15% of the house value on the garden or landscape, some people say, adds a similar amount to the value of your home. As the garden matures this return on investment may increase.
Others suggest budgeting by area at a rate of between £100 and £200 per square metre of garden. The rate can vary wildly, depending on the ratio of planting to hard landscaping, and the ease of access to your property. If the job is mainly planting, the rate is likely to be very much lower.
Garden designers quote:
£7,000 for a relatively simple design for a small garden
£10,000+ for a completely revamped small garden
£20,000+ for a suburban garden.
This table gives a very rough percentage breakdown of a garden redesign budget.
| | |
| --- | --- |
| Item | % |
| Design, plans, project management | 10 |
| Contractors | 40 |
| Hard landscaping | 18 |
| Plants | 18 |
| Furniture and accessories | 4 |
| Contingencies – those unforeseen expenses | 10 |
| TOTAL | 100 |
Adjusting the budget: where could you save money?
Unless money is no object, it's time to draw up a more detailed budget and to scrutinise it carefully for where economies can be made.
Designs, plans and project management
Employing a professional designer for only part of the project, even just for a day, will get you going in the right direction. They can sketch out different options for your space, make suggestions about how to save money and time, recommend eco-friendly materials, and colours and plants to suit your property. Don't save money by modifying a professional design's overall layout because it should be the best solution for the site.
Or perhaps you can design the garden yourself.
With a solid design and plan you can work on the garden redesign in stages, as and when money and time are available. Do hard landscaping first, then move on to water features and pergolas and so on, and finally the planting.
Do you need professional project management or can you be on site to see it through?
Contractors
Contractors are the major expense in a garden redesign project. Can you do some or all of the work yourself?
Minimise demolition, site clearance and changes in garden level which can all be expensive. You have to take into consideration removing and carting away soil and debris, building retaining walls, bringing in extra material and perhaps the professional fees of a structural engineer.
Wherever possible, reuse or recycle materials.
Hard landscaping
Paving can be expensive so research different materials that offer a similar look. Consider replacing natural stone with cast pavers or reducing the cost by infilling with gravel. Different and local suppliers such as building merchants, reclamation yards and other recycling places might offer keen prices.
A local sawmill could be a good source of fencing and decking timber.
Consider repairing or cladding old fencing or walls with woven hazel or trellis. Hedges are significantly less expensive than new walls and are good for wildlife and windy areas although they do require maintenance.
Plants
If you don't need an 'instant' garden buy smaller sizes of perennial plants. They'll soon grow into their space. Take cuttings from friends' gardens and buy plants from charity stalls.
Furniture and accessories
This is not a major part of the budget but savings can still be made by buying directly. It might be possible to afford better furniture this way.
Contingencies
Don't cut back here! You never know if something is going to go wrong and it's very reassuring to have the money earmarked if you have unexpected expenses.
Congratulations!
Once you've made the decision that a garden redesign is worth it, whether in terms of investment or in terms of your quality of life, move forward! Winter's a good time - easier for whoever's doing the work as there's less vegetation around, less disturbance for you, less disturbance to wildlife, and better in the long term for any plants you're moving.
Good luck!
Enjoyed reading this?
Sign up for our emails below, so we can send you blogs on gardening tips, as well as updates on our sales, so you don't miss out on those garden furniture bargains!