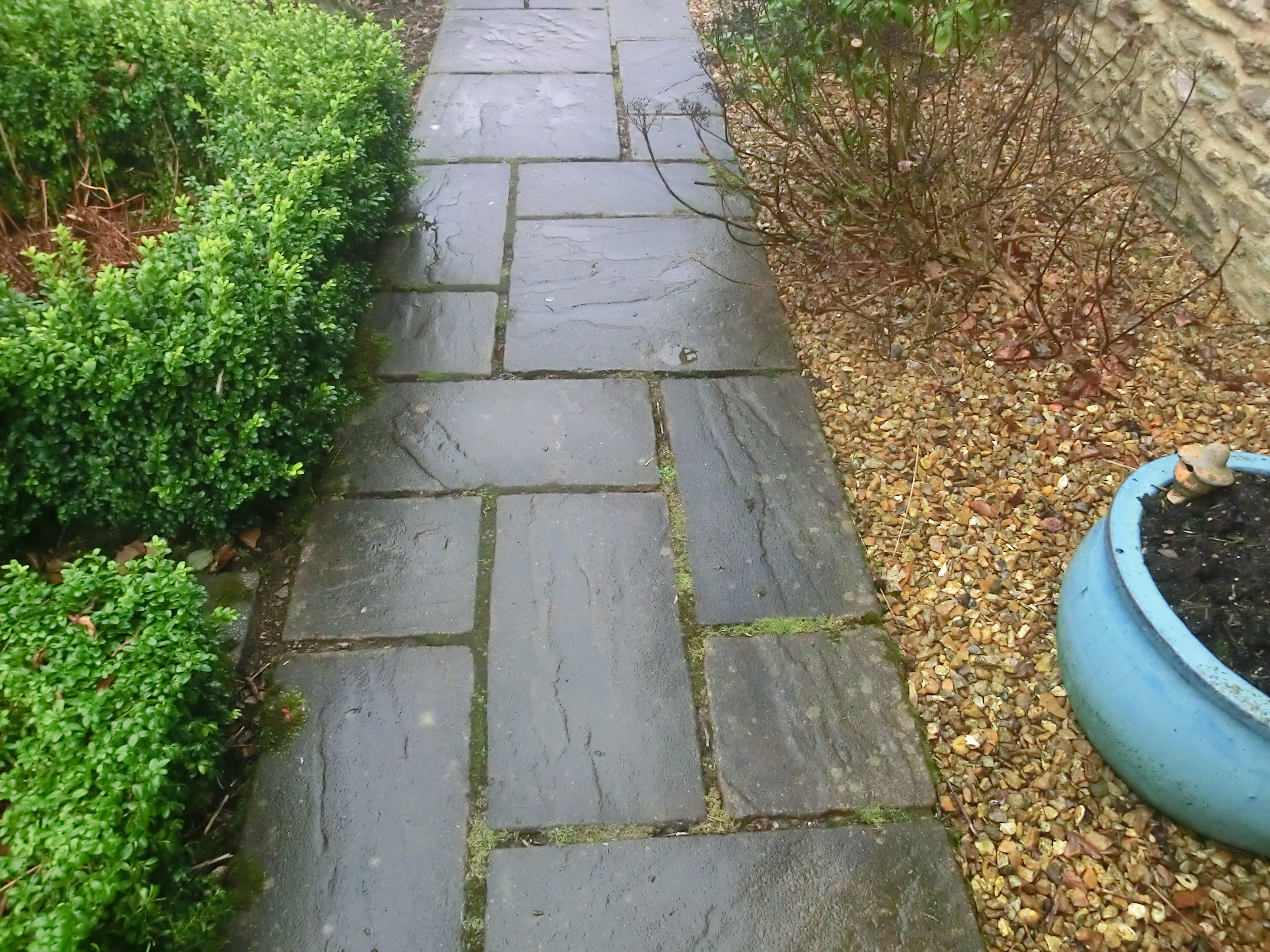 Garden paths are important: they take you from one place to another and, after wet weather, keeping your shoes clean as you trundle to the compost heap or a quiet seat in summery shade. And much more than that. Garden paths connect your house and garden, lead the eye and imagination into, and beyond, your garden. Their structure and design are part of how you want your garden to feel, creating mystery or quaintness, slowing you down and immersing you in your garden.
In Japanese gardens, the nature and construction of paths is an essential element in garden design and experience and we can all apply their approach to different path widths and surfaces.
Top tips for garden paths
Choose a path design and surface that suits your garden: cottage garden paths are a delight but won't look great in a sleek modern garden more suited to clear, straight lines best achieved with stone slabs
Think about who walks the paths: pebbles can be pretty and tricky (or trippy) for small children and older people. They may be best for a narrow and winding path that leads you to a quiet place, rather than the 'must use' path to the shed or garden swing.
Design the path so water drains away. Ensure no dips for puddles to gather in, and ensure rain run offs into grass or gravel by making the centre slightly higher than the edges.
Grass paths can become a mess in winter if they are the only route to the garage. They are better suited to lead you and your eye through trees and shrubs or a rambling garden to reach a hidden corner or view.
Wide and neat paths encourage us to walk quickly - and perhaps not notice much of the garden as we go. Ideal for that early morning dash to the front gate or garage.
Narrow paths and winding paths, and paths with rough surfaces slow us down and immerse us in the garden around us, making it feel bigger and richer and making the most of our plants and garden design.
Special garden paths
At Greencombe Gardens in Somerset a wide range of paths are used suited to each different corner of the garden. A narrow winding path that tumbles and zig zags in and around old trees and shrubs changes the feel of this garden instantly from the adjacent vegetable beds with wide, straight paths to an adventure in trees. Then, the winding path drops onto a luscious lawn, that creates both a breathtaking moment and a pause before paths thick with moss invite you into a woodland paradise. Here, the paths are as important as the plants we see because they take us into their world. It is not unusual to see visitors catch their breath as they move from one area of the garden to the next, one path to another, and as the thick moss invites us in, some visitors remove their shoes to feel the surface ...
A word on stepping stones
Often used at the back of borders for access to pruning and weeding, stepping stones are so much more! Set into lawns, through shrubs and borders and in wider gravel paths they offer a path that brings the garden into your view. In Japanese tea gardens stepping stones (called "tobi-ishi" 飛石 in Japanese which translates to "flying stones" or "skipping stones", for we must concentrate on stepping or jumping from one to the next, are often included to slow and calm the walker so that we may leave everyday life behind.
Your garden style will dictate the surface and shapes of paths that look and feel right for you and do the job you need done. Before you decide, look around at other gardens and on websites such as this one, and let your imagination run away a little.
Why not try a path that leads nowhere?
Enjoyed reading this?
Sign up for our emails below, so we can send you blogs on gardening tips, as well as updates on our sales, so you don't miss out on those garden furniture bargains!