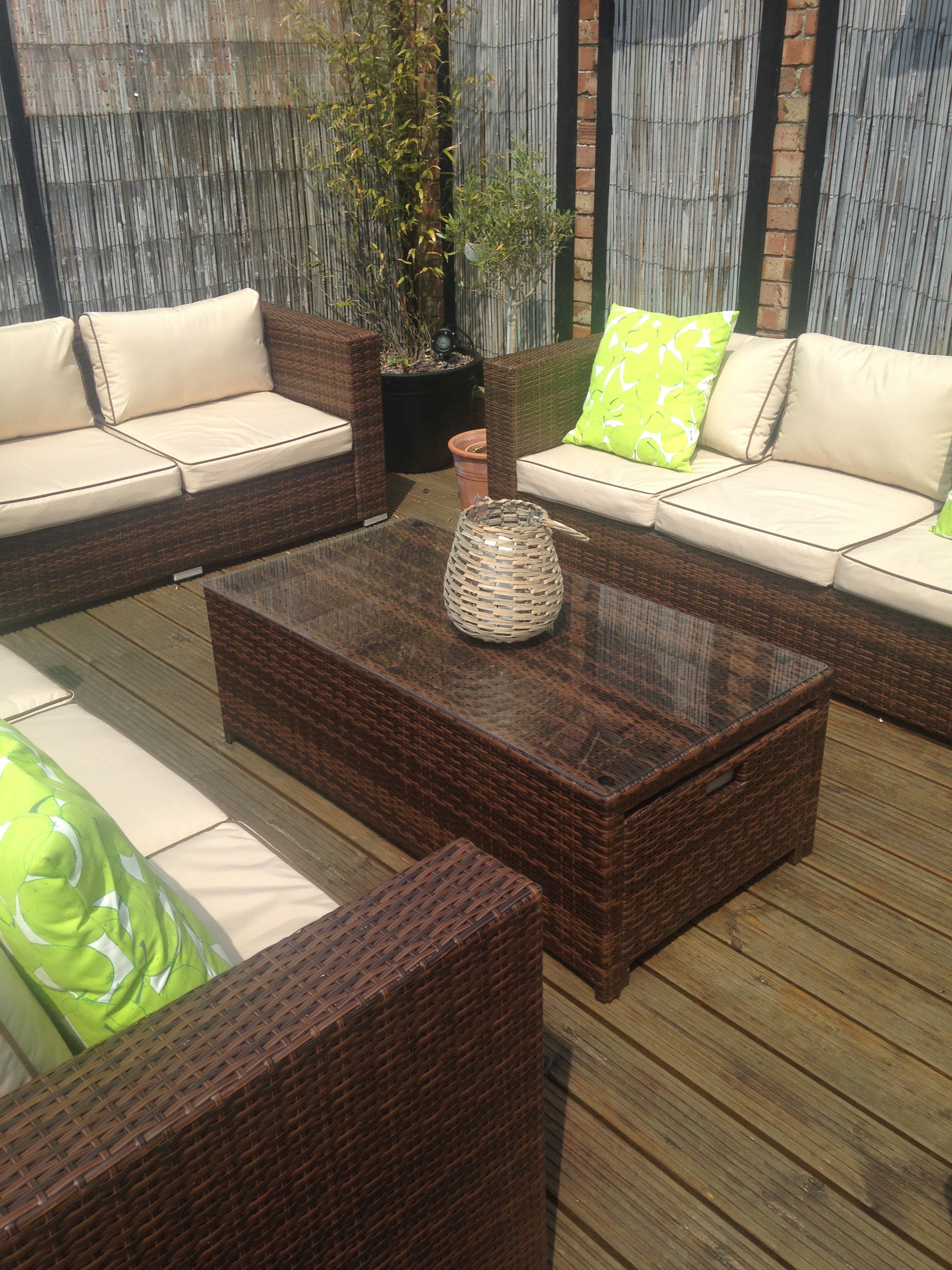 Get ahead of the crowd before the season really starts!
We're coming out of winter now and it's time to start thinking about seating arrangements in the garden.
There are currently some great Rattan Direct offers around on garden sofa sets and Barcelona garden cube sets. What's more, there's £150 off the fabulous cantilever parasol when you order a garden sofa set or a garden cube set. If you move now you can finalise your outdoor seating arrangements at a good price. You'll be relaxing whilst the rest of the crowd are still trying to get their ideas together!
So, a garden sofa set?
There's more choice here than you might think, and that means there's very likely to be something that meets your needs. There are different styles, and there are different seating arrangements. Two-seater or three-seater? Corner sofa, left or right as you sit? Have a look and see what fits the bill.
Start using the garden furniture right away
The rattan sofa sets are made of all-weather rattan that's ideal for the summer garden, patio or conservatory. They include all cushions and covers plus a free outdoor cover set. They come fully assembled so you can start using them without any delay.
What about a garden cube set?
Rattan garden cube sets are pretty amazing. Never heard of them? Let me tell you.
A garden cube set comprises chairs, footstools and a table. When they're all unpacked, as hundreds of owners are on the verge on doing this weekend, you've got some very comfortable seating arrangements. They make an unusual and stylish statement in your outside space, and people say the rattan look is natural and calming.
What's different about this garden furniture is that the chairs, footstools and table all store away, neatly and economically, into a cube. As with all Rattan Direct outdoor furniture there's a free outdoor cover – so it's an easy job to tidy the furniture away when sitting-out weather is over for the year. Sorted! Garden cube sets really are that easy to store and that makes them a good option to consider if your storage space is limited.
Now is a good opportunity to finalise your outdoor seating arrangements at a good price!
Enjoyed reading this?
Sign up for our emails below, so we can send you blogs on gardening tips, as well as updates on our sales, so you don't miss out on those garden furniture bargains!