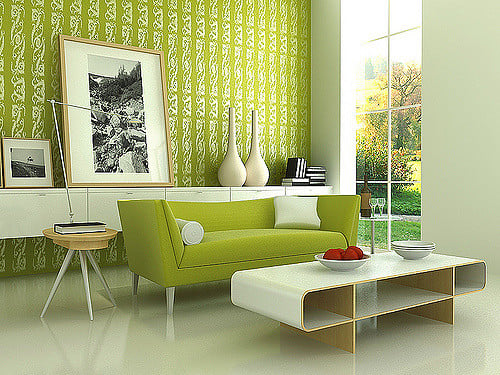 Hiring an interior designer for the New Year
Some people like to spruce up their houses before the New Year and other people like to do it afterwards. Whichever group you fall into, you may be considering hiring an interior designer to provide new ideas for your home and new solutions to any intransigent problems.
An interior designer can provide:
advice about a specific area or problem – say, redesigning the conservatory or making more practical use of a space
full design of a project – perhaps an orangery or a new home
project management of an entire project, collaborating with architects and kitchen companies.
Five things to get straight before commissioning an interior designer
Before you contact an interior designer, draw up your wish list or a project brief. A clear and detailed brief goes a long way towards avoiding problems down the line and helps to bring about a good result. It should include what you'd like to achieve, your requirements, any problems and your budget.
Always include an amount in your budget for contingencies – those unforeseen problems which can turn up in projects. Examples of these (taken from personal experience!) include rotten timbers, damp, unsafe wiring and dodgy drains. If you have set money aside for contingencies the unpleasant surprise is a little less unpleasant. And if no problems turn up, you're quids in!
Choose an interior designer carefully. Interview them about their business history, their approach and how they charge. See whether they have a varied portfolio and ask them to talk about some of their projects. Ask if they provide large swatches of their proposed colours as part of the fee. Ask if they only recommend certain brands, and if so why. Can they supply paint directly to you? Check they have public liability insurance.
Think whether they are the kind of person you could work with over a long (and possibly stressful) period of time. Good and easy communication is vital between client and designer.
Make sure you understand exactly how your interior designer charges. This varies from designer to designer but there are four main types: set fee, mark ups, hourly rate, and combination. With an hourly rate, agree a 'ceiling' before work starts.
For more information, look at the British Institute of Interior Designers step-by-step Client's guide to working with an interior designer.
Be open and be patient
Be open to new ideas and solutions and throw a little patience into the mix too. And good luck with your project!
Enjoyed reading this?
Sign up for our emails below, so we can send you blogs on gardening tips, as well as updates on our sales, so you don't miss out on those garden furniture bargains!