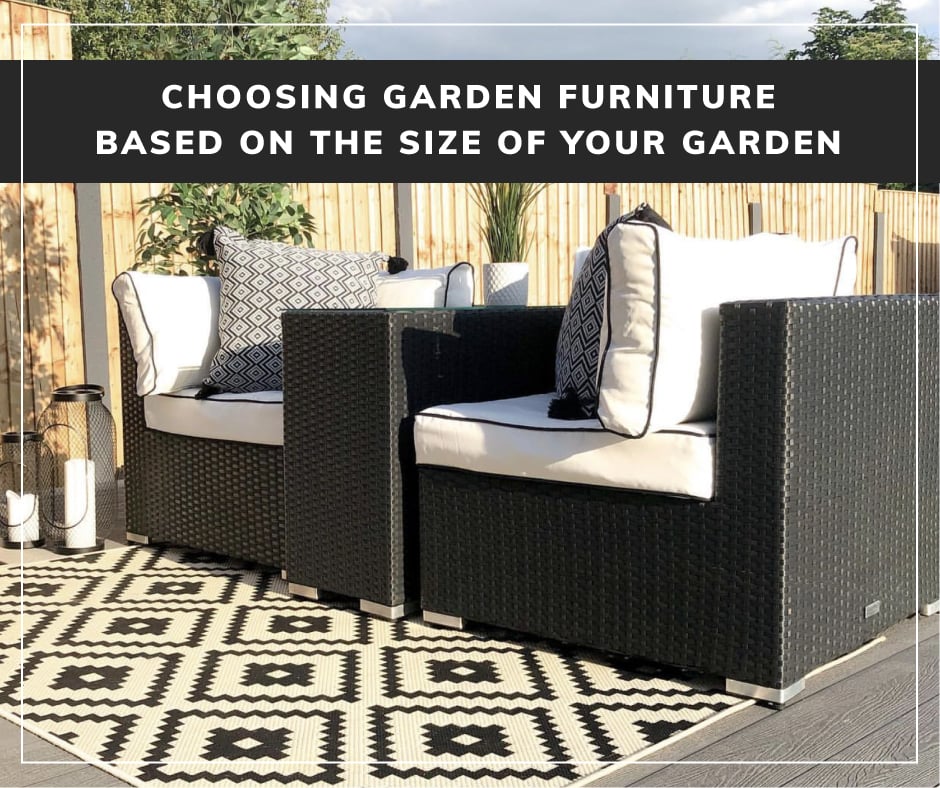 You're currently on the next step of the journey on your way to buying outdoor garden furniture. You've begun to find a style that suits you, found a table shape that is exactly what you want. But you've hit a wall, and it's about the size. How big (or small) does the set need to be? What is the ideal size? And will my balcony fit a rattan set on? All of these questions will be answered in this quick blog guide.
Living in the city, with only a small amount of outdoor space to play with means your options are limited when looking for garden furniture.
Space is tight, so no matter how small the set you purchase is, you'll have little room once a table and chairs are placed there. That's why our recommendation is to only ever buy one table and two chairs.
Our large balcony collection includes a range of chairs, tables in a variety of shapes, as well as a varied amount of coloured rattan weaves. Select one of our balcony sets, that are both stylish and affordable. Or how about a bistro set? Our bistro range much like our balcony sets includes an extensive range of designer furniture.
Gardens come in all shapes and sizes, and so does our furniture. Its what you make of the space available that really turns an outdoor area, into a garden.
We suggest that with smaller gardens, you have a couple of options. Firstly, you can buy a small 2-seater balcony set, purchasing a set this size means that they'll still be room in the rest of your garden to move around.
Your other option is to choose a cube set. Our cube sets come in a range of sizes, and with a choice of weaves including our premium range you'll definitely find a set that you want for your garden.
The cube set you'll want for a small garden is our nine-piece set. The nine-seater sets sound large, but they've been specifically designed by our in-house team to save space. The seats and footrests can be tucked into the table, so they're incredibly small when they're not in use.
You'll have more leeway as you begin to read through this as your garden becomes bigger, your options do as well. You can think about entertaining guests throughout the summer, hosting dinner parties and summer barbecues.
Our dining sets start as 2-seaters, going all the way up to 8 seats. For a medium-sized garden, maybe on a patio or decking, you should opt for the 6-seater sets. But if you're often hosting garden parties, it might be best for an 8-seater set, so all your guests can have somewhere to sit.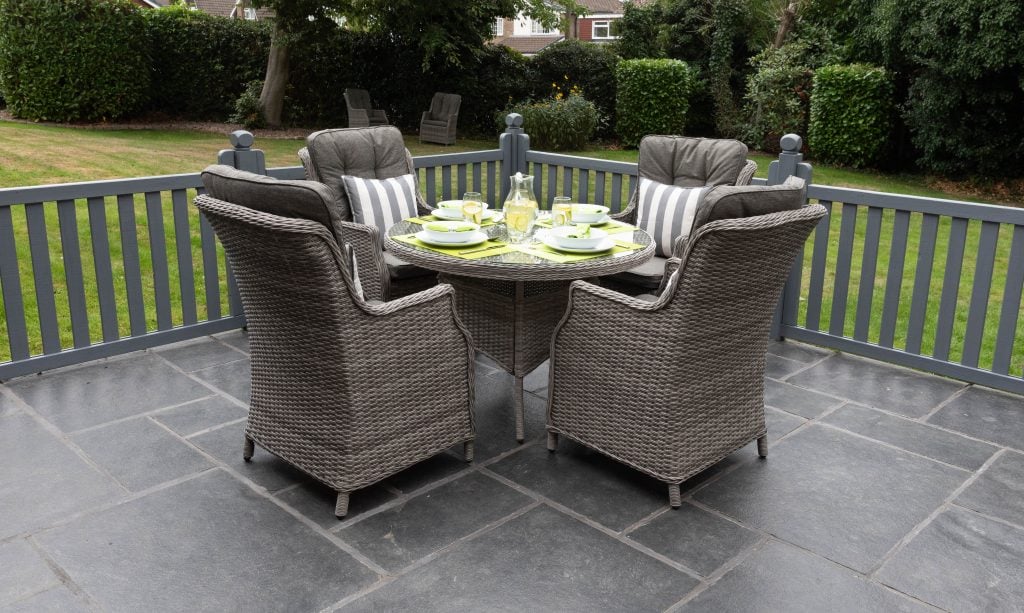 You're not tied down to do anything if you have the luxury of owning a large garden. You'll be able to choose literally anything from our range of garden furniture.
You'll find a range of our corner sofas, that can be used to lie back on, dine on or just a cool place to relax.
Buy a Daybed for a large garden, for the ultimate comforting set. Select from a range day beds, whether they're round or as part of a corner sofa range, they'll be plenty of room for all of your family to relax.
Rattan Direct want everyone in the UK and beyond to have a garden they're proud of. We know you might want to see our products in person before you purchase. You can do so in our showroom in the North West of England. Measure up, find your style and we'll do the rest. Or our friendly customer service team will give you help on everything rattan.
Enjoyed reading this?
Sign up for our emails below, so we can send you blogs on gardening tips, as well as updates on our sales, so you don't miss out on those garden furniture bargains!