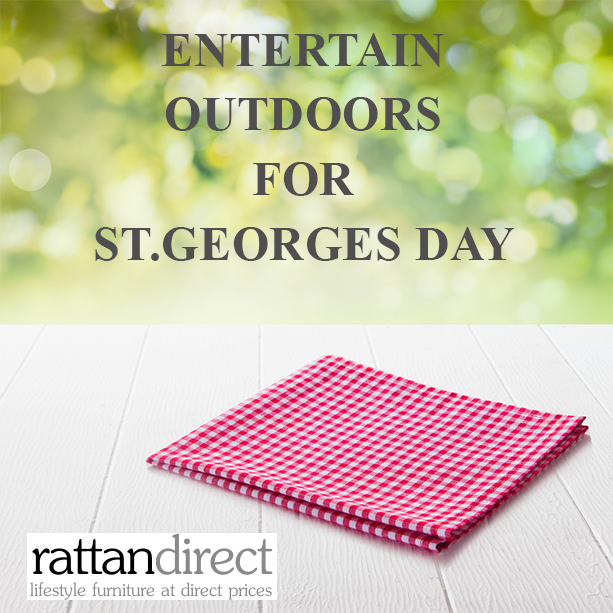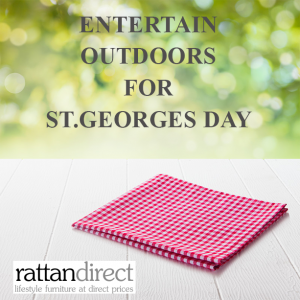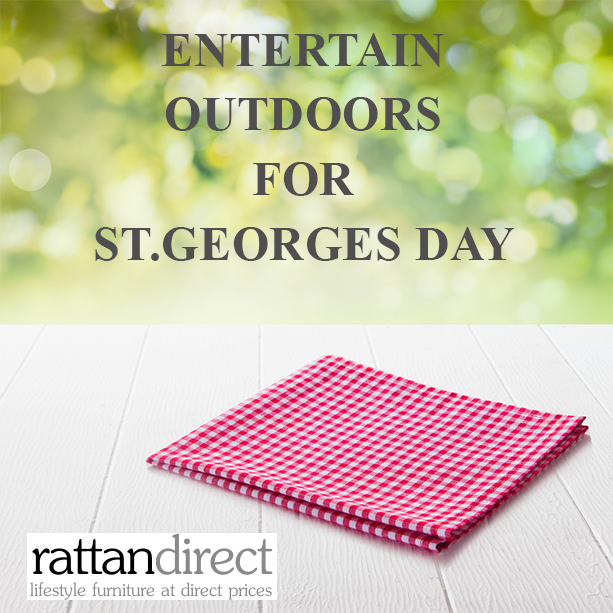 The 23rd April marks St.George's Day; the patron saint of England, our green and pleasant land. Back in the days when life much harder than most of us can ever imagine, such celebratory days were known as feast days. Not a term we use much nowadays, but the sentiment remains the same; food is at the heart of our gatherings.
English food, by nature and therefore necessity, is a comforting thing. Big on carbohydrates and more often than not served hot, our food is made to sustain through the damp, the dark and the drizzle. None of the classic English foods are particularly conducive to cooking or eating outdoors.
But, no-one could ever accuse us of a lack of invention, and our relationship with the outdoors is an all or nothing affair, so find a way we will. Come rain or shine; literally. At the time of writing, the forecast for much of the country is good, albeit with a chance of showers (a worthy disclaimer if ever there was one). So why not grab the excuse for a celebration, gather some friends and family together, and share in some our finest English food?
The party ploughman's
Food eaten outside by no means needs to be cold, but it does make life a lot easier. And what is more quintessentially English than a ploughman's lunch? Admittedly a decent ploughman's lunch is hard to find, and arguments abound over its exact constitution, but by bending the rules a little in your own kitchen you can create a fairly substantial lunch particularly suited to an afternoon in the garden. Gather together a decent fresh loaf, some salted English butter, and a few varieties of English cheese. Pickles are a must; perhaps pickled onions and some mustardy piccalilli. Good quality ham, carved from the bone and a large pork pie. A big bowl of ripe and ready tomatoes would go down well. We have a tendency, especially when entertaining, to over egg the pudding as it were. But, as long as there is plenty to feed the hungry hordes, anything else on the table would be overkill. You could finish with some English strawberries if there are any around; smothered in cream of course. And provide lots of local beer or cider.
Pie and peas
Possibly a Northern invention, but pie and peas is an English institution that lends itself well to feeding a crowd and will adapt to outdoor eating with little trouble. A bowl of mushy peas (preferably homemade, usually with the stock from a boiled ham) with a warm pork pie sitting in the centre. Some folk would opt for a steak pie; I always did as a child as I couldn't bear the thought of hot pork pie. It just goes to show that our personal view of our nation's food is much embedded in location and, of course, experience. So a tray of warm pies, a pan of mushy peas and a stack of bowls. Take it all to the table, outdoor or in, and raise a toast to St George.
Fish and chips
Out of all of the foods deemed classic English, fish and chips has to be the one that lends itself most to outdoor eating. Think windswept promenade or pub garden and you will see what I mean. You can go homemade (beer batter with added yeast please, none of this tempura business) or head to the chippy. Add doorstop bread and butter and a big pot of tea. Preferably with proper china cups; do the whole vintage thing to good effect.
Whatever your own personal slice of England, celebrate it with pride on St.George's Day and beyond. Tell the stories that bring history alive and keep it going forward. Oh, and don't forget the bunting. Or a rainy day plan B.
Enjoyed reading this?
Sign up for our emails below, so we can send you blogs on gardening tips, as well as updates on our sales, so you don't miss out on those garden furniture bargains!