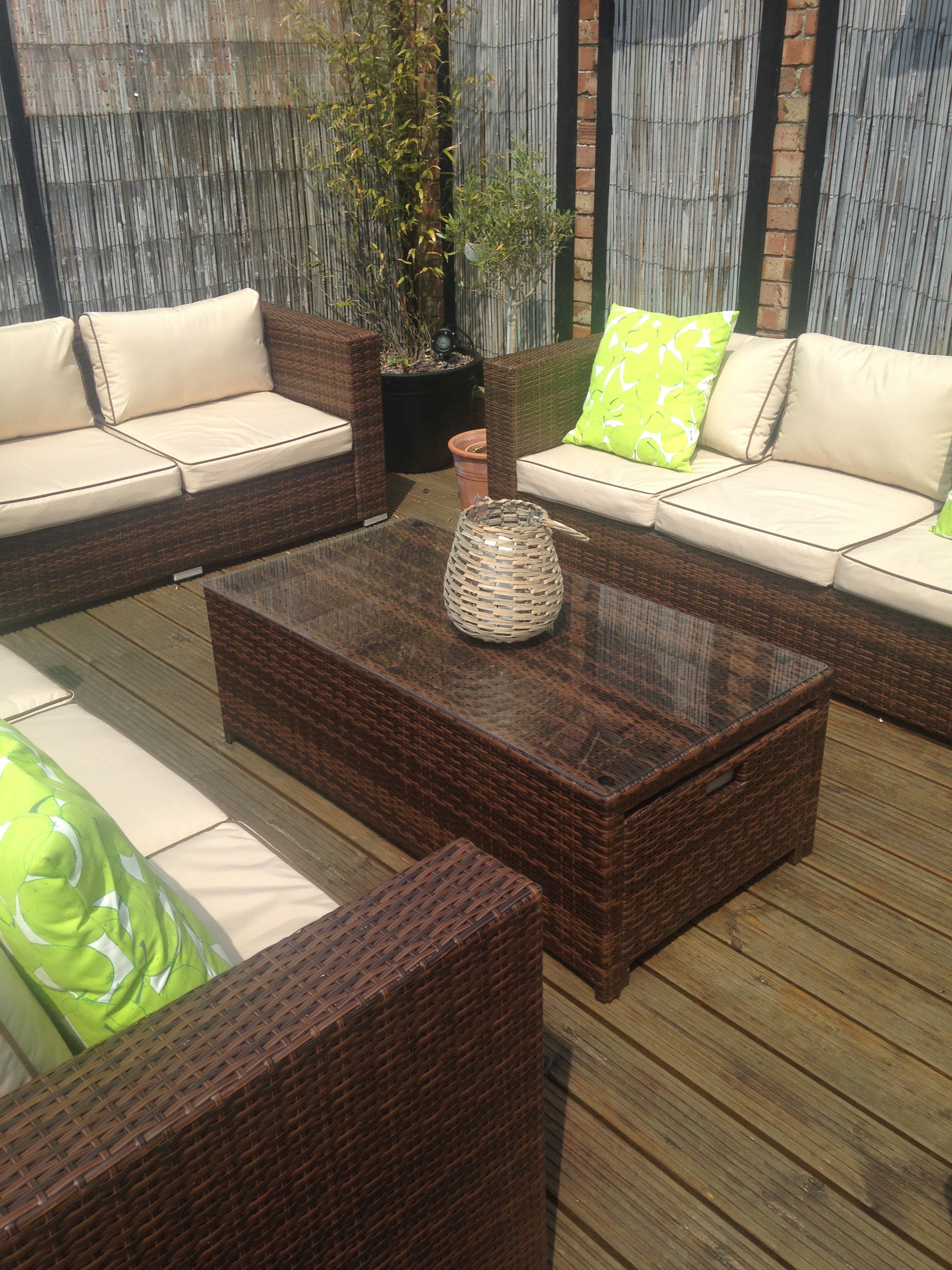 Decking can turn difficult, steep or uneven spaces into something very usable. It also softens the line between indoors and outdoors, enticing people outside onto the deck and beyond into the garden. With care, it can shake up and revitalise the whole way you use your outdoor space.
Just walk out of the house and …
… onto the decking. In some gardens, you can walk out through patio doors onto a deck. It is used just as a patio would be – for plants in pots and other containers, for relaxing, for entertaining. Decking can offer more, though, as you can include steps more easily to make it split level.
Suddenly you're on a platform with an airy view all around you
In gardens where the land slopes away very steeply below the house, a deck can conjure up space out of thin air.
Would stand-alone decking look right?
A stand-alone deck can create a striking focal point in the garden.
What will happen out on deck?
You'll be gazing at the view so think about which direction is the most beautiful and whether it varies, season by season.
Will the decking be for sitting and lying in the sun? Consider which is the warmest area of the garden.
Will it be for relaxing in the blessed cool and shade during the hot summer months? You'll need trees and shrubs around and room for a parasol.
Will you be using the deck for entertaining, for barbecues and dinner parties? Make it visible and easily accessible.
Design
A large amount of wooden decking can overwhelm a small garden. Think about how the decking will fit in with the house and with your style of garden. You could mix wooden decking with stone paving to achieve a lighter effect. Raised flower beds with relaxing greenery can also help, blending the decking into the garden and providing seating at the same time.
Bamboo or other screens can keep your deck private and help to cut down draughts.
Remember to plan lighting so you can use your deck in the evening.
Use colour
Colour will tone down the raw look that decking can sometimes have. Think about which colours would make it fit in to the style you want for your garden. Green and brown wood stain can work, as can pastel or bold and bright weather-resistant paint.
Make sure you clean the deck regularly and apply a protective finish to keep it in good condition and slip-free.
And not forgetting furnishings
Rattan furniture with vivid showerproof cushions can bring inside comfort outside. Choose carefully, though, so you don't overwhelm the garden.
A statement rug will keep things on trend.
Last but not least, don't forget a few throws for those cooler evenings!
Enjoyed reading this?
Sign up for our emails below, so we can send you blogs on gardening tips, as well as updates on our sales, so you don't miss out on those garden furniture bargains!