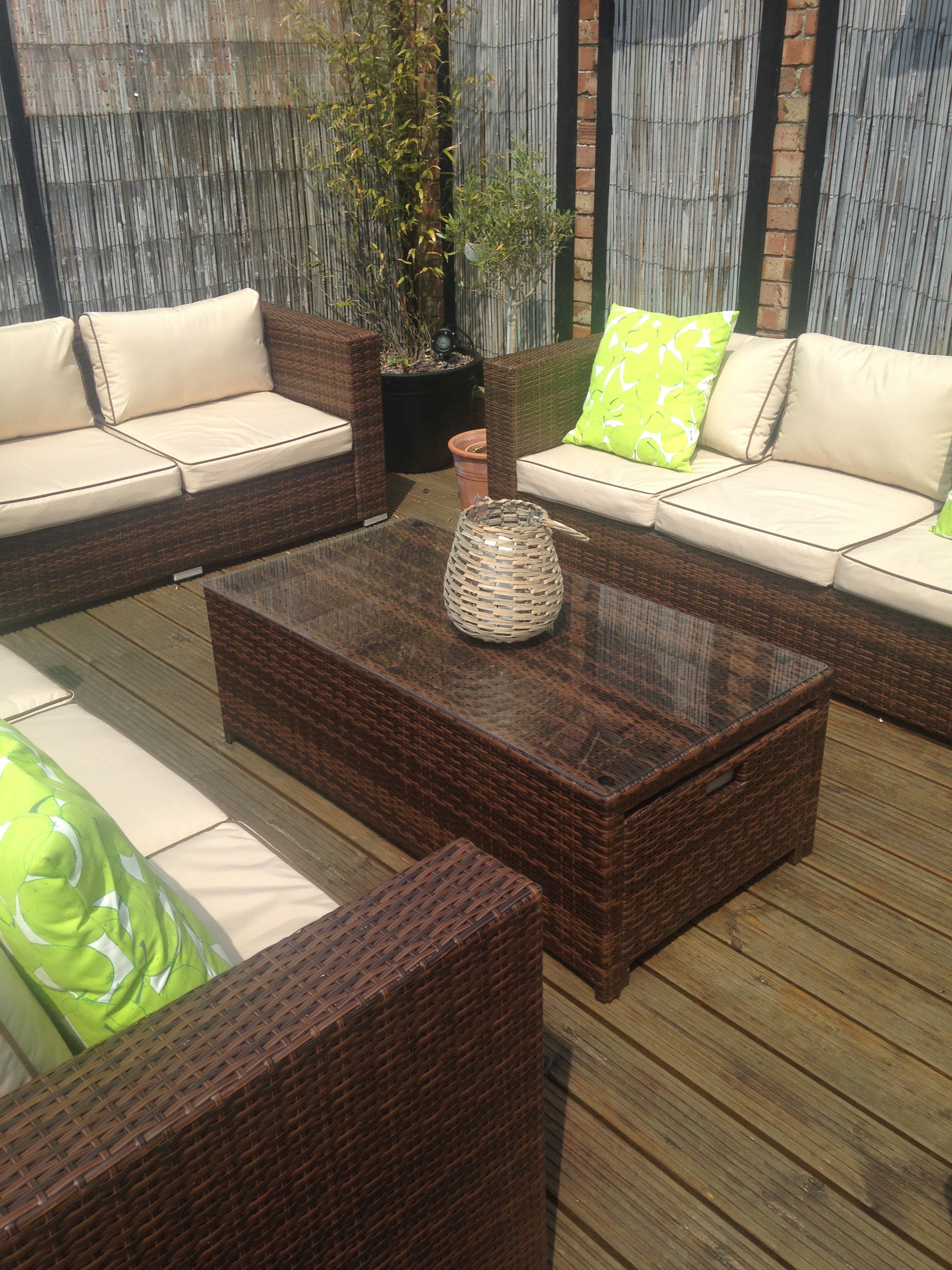 We all know that location is so important. You're thinking of buying some rattan garden furniture? That's great! It will make such a difference to your garden and you're bound to spend much more time outside. But where are you going to put it?
To ensure you put your rattan garden furniture in the best possible place, make sure you've asked yourself a few questions before you buy.
How many people?
Who's going to be using it regularly? Just you and the odd friend or member of the family? Or are you planning on doing any regular or occasional entertaining?
What it's for?
And what will the furniture be used for? Relaxing, working outside, entertaining, sunbathing, looking at the view? Or perhaps all of the above!
Location, location, location
Where are you going to put it? In some cases, it's quite straightforward. Poolside, for example. Or on the balcony. Or to take advantage of a lovely setting.
The view is wonderful. We've got to be able to see the view!
It's probably best to put the garden furniture where it gets the most sun but, of course, that depends on the time of day. Will you be sitting out to do the morning crossword or entertaining friends in the evening?
Some lucky places get both morning and evening sun. And some places have wonderful dappled shade from nearby trees.
Other things to consider
What about the wind? Some locations are quite breezy so you may have to provide a little shelter to get the most from your chairs, tables and sun loungers.
Is the place you're considering near enough to the house to take drinks and food to the table easily?
Or perhaps you'd like some garden furniture hidden away in a secluded location.
You might have to build a patio or a deck for your lovely new furniture so it's on a stable surface in all weather conditions.
Wherever you decide upon, enjoy!
…
Enjoyed reading this?
Sign up for our emails below, so we can send you blogs on gardening tips, as well as updates on our sales, so you don't miss out on those garden furniture bargains!