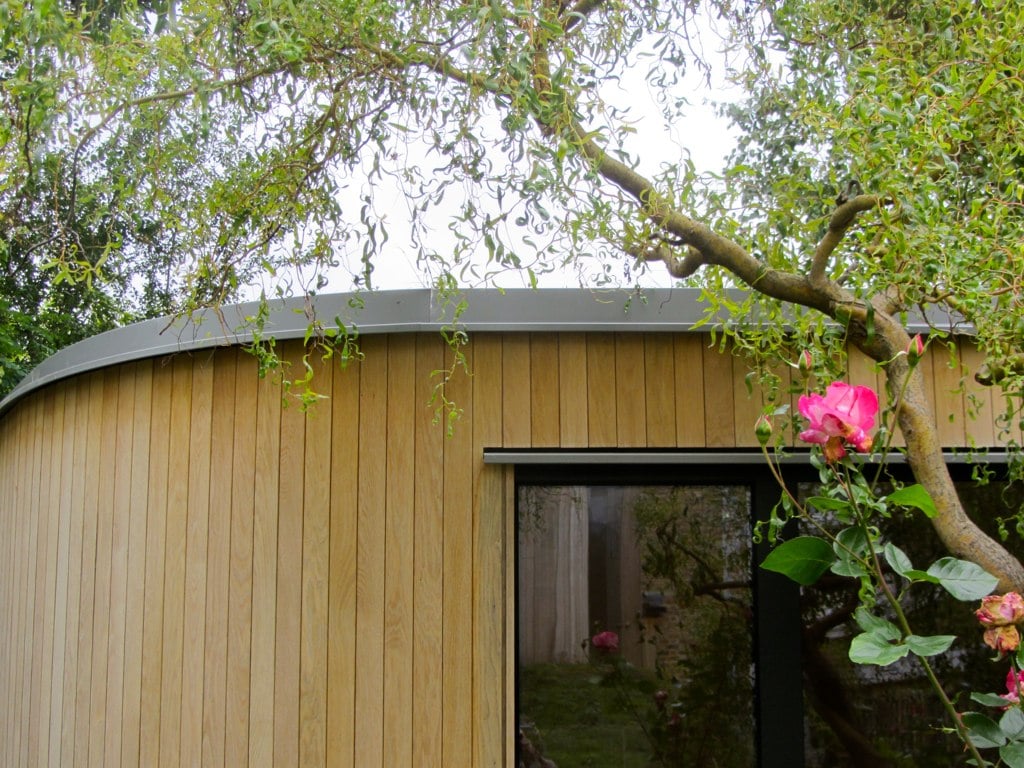 Add value to your property with a conservatory, orangery or garden room. Fit bi-fold doors to open it up to the great outdoors and bring in more light. Rattan furniture will complete the look at no great extra cost.
Add value to your property, or at least maintain it
Whether you're hoping to work your way up the property ladder or you're staying put and 'improving not moving', it's worth considering how to add value to your property. Your home is probably your biggest investment so it makes sense to add to its value, or at least to maintain it.
What adds value?
We've all read articles about loft conversions and extra bathrooms. Here, though, let's talk about trends for adding floor space and bringing the garden in.
And that means conservatories and orangeries, and garden rooms (both the attached and the detached ones) and bi-fold doors! They all help to open up the property to the great outdoors and bring in more light.
These are relatively simple, inexpensive and mess-free ways of adding extra light and space to your home - although you do have to give up some garden space. And under a certain size, you might not need planning permission.
How much?
It all depends on the value of your property, its location and the quality of what you've added.
Property specialists think that adding a conservatory (and this probably includes orangeries too) will add between 5% and 10% to a property's value. Adding a detached garden room will add about 5%.
Costs vary, of course, but they suggest that between £10k to £15k will buy you a good enough standard conservatory. The sky's the limit, of course, but take care (see below).
Fitting out costs shouldn't add too much more to costs. Comfortable and inexpensive rattan conservatory furniture is your friend here.
Do your research and take care
This project is all about adding value and not about driving down the sale price, so do your research first and choose carefully.
Zoopla makes some helpful recommendations:
Don't overdevelop your property because, whatever you do, you won't be able to command an asking price much higher than other properties on your street.
Keep any developments in proportion to the rest of the property.
Others say:
Make sure your conservatory is in keeping with the rest of your house. A badly designed and poorly fitted conservatory can reduce its value or make it harder to sell. And cheaper ones can be hot in the summer.
Match it to the style of the house, and install the same flooring as elsewhere on the ground floor.
Whatever you do, don't change period properties too dramatically. This is a quick and easy way to decrease the price - not what you're looking for.
Enjoy!
Enjoy your home and garden and add a bit of value too.
If you're looking to sell, the basics will always stand you in good stead:
sort out major problems
do some serious decluttering
paint in neutral colours.
Making the house look as clean, tidy and appealing as possible ('staging') doesn't increase the value of your home but can help to get offers. Some healthy houseplants will help out here. They come in colours, shapes and sizes to suit every room and mood.
Enjoyed reading this?
Sign up for our emails below, so we can send you blogs on gardening tips, as well as updates on our sales, so you don't miss out on those garden furniture bargains!