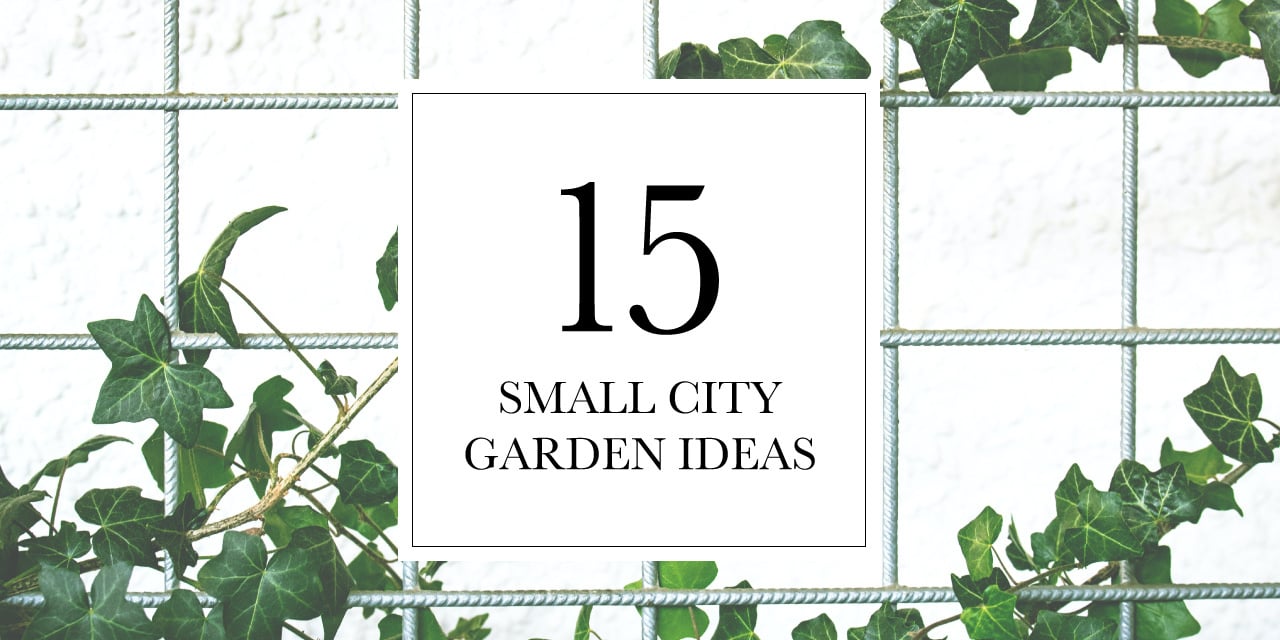 Small City Garden Ideas
Living within the hustle and bustle of a city centre in the UK can be stressful, so getting much-needed time outdoors is a must. Not only is it a must to get your time outdoors, but it's also better for you if it's done so in your own private garden. An inner-city garden can often be small, overlooked and not utilised, so that's why we're here to give you tips on utilising your small city garden. 
Our 5 Best Small City Garden Ideas:
Find the right furniture

Get creative with storage space

Use trees and plants for privacy

Maximise the space - utilise every inch

Raised flower beds 
Small Garden Furniture Ideas
Check out some of our small garden furniture ideas, where we look at all your possible options so you can create a stunning garden. Small yards are often filled with furniture that is too big for space, so apply the tips below to ensure you don't take up too much room and maximise the space in your garden. 
1. Dining furniture for your small urban garden
Picking the right piece of furniture for your space is key to ensure you don't overload the space with too much furniture. Measure your space then look at the measurements of the furniture you desire. You want furniture that doesn't take up too much room when it is not in use. 
2. Use furniture that doubles up as raised flower beds
Check out this thoughtfully crafted seat which features two planting areas. Using furniture that doubles up as either extra storage or something like this with the planting space is a really simple way of making the most of the space available to you.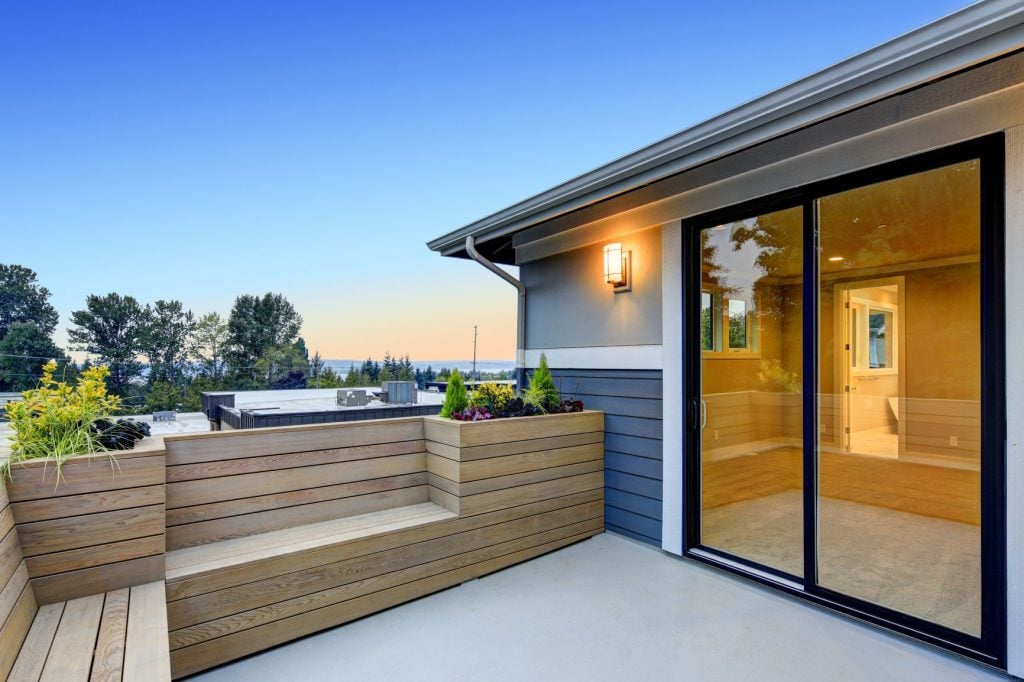 3. Cantilever Parasol
Use a cantilever parasol to block the sun and bring additional privacy to your outside space. A cantilever parasol ensures you stay protected when the summer sun becomes too much. These parasols will also save space, as it hangs over you when you dine al fresco.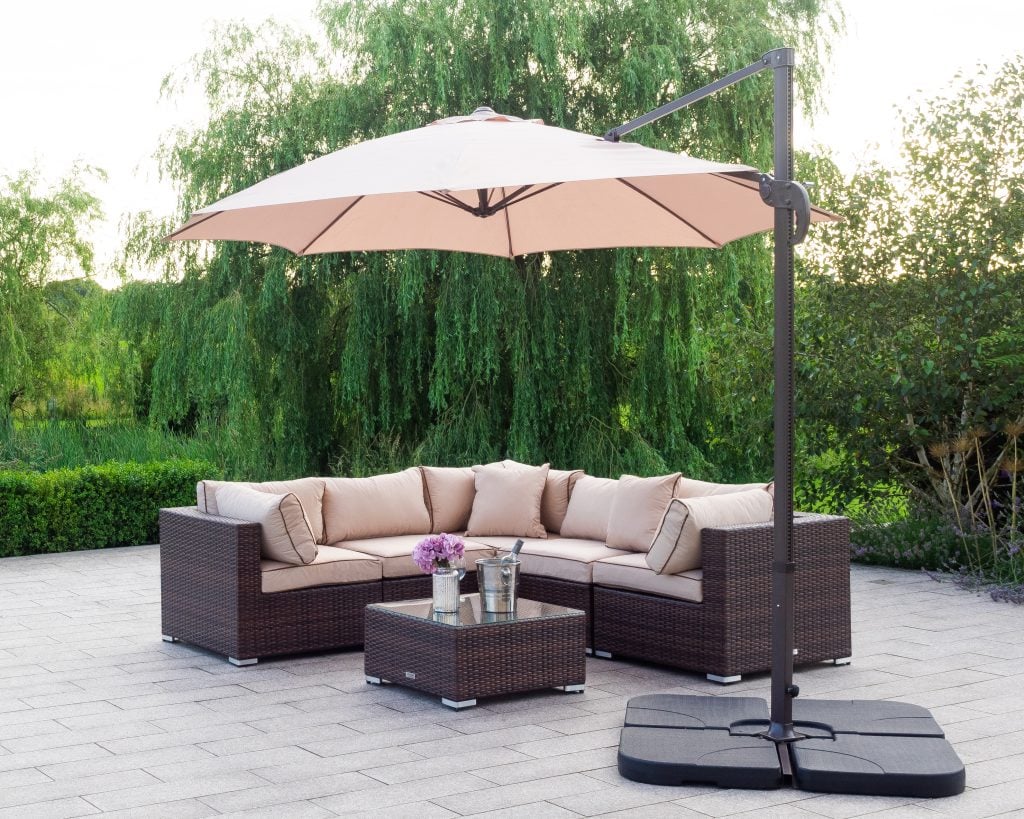 4. Modular furniture to save space
Furniture that can be moved, changed shape and size ensures your garden can adapt for how many guests come around for summer barbeques. Modular furniture from Rattan Direct is also super-comfy, so grab yours today.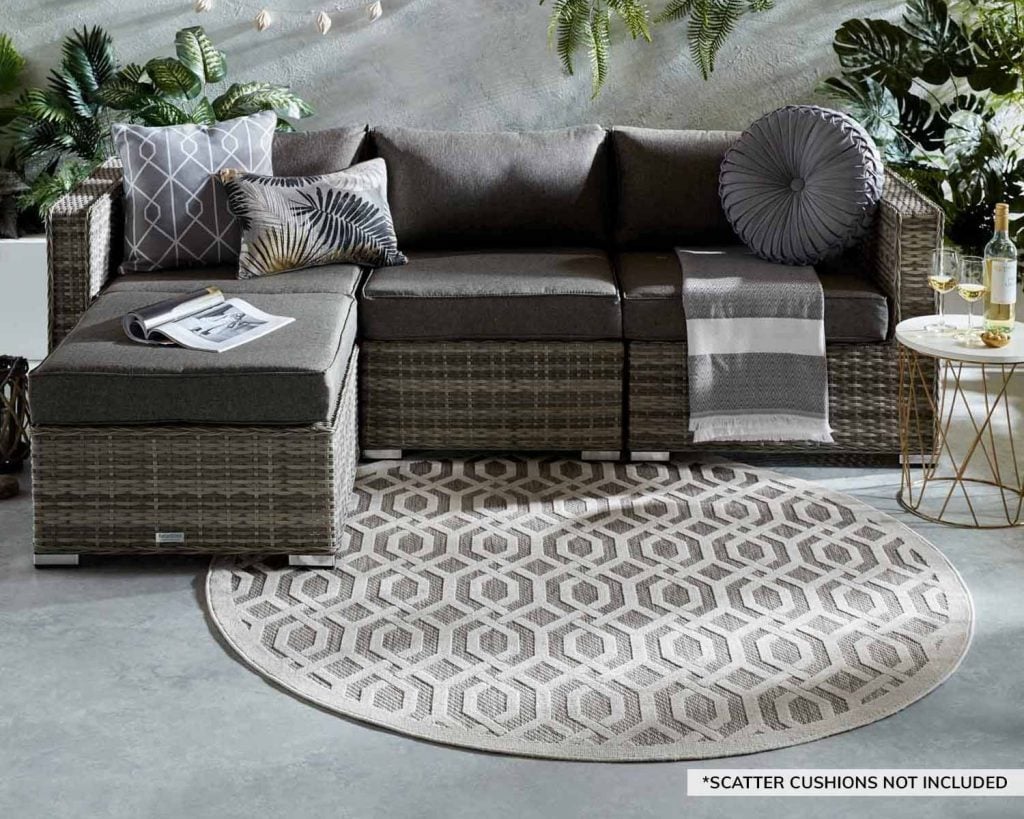 5. Utilise every space
Using every inch of space can sometimes be risky. You don't want your small backyard to be full of clutter, so why don't you take some inspiration from the picture below and find the right balance of utilising space without cluttering it.
Small City Garden Ideas Using Plants 
Plants are a great way to add colour and privacy to your outdoor space. Having the right plants coupled with some innovative ideas, you can make your small outdoor space work for you. 
6. Hanging baskets for small city gardens
Bring bold colours and a stunning feature wall with hanging baskets. This style of basket will attract bees and other wildlife. Any type of outdoor space can draw in bugs and wildlife, it doesn't have to be a large space. Find colourful flowers to plant in hanging baskets for a beautiful look in your garden.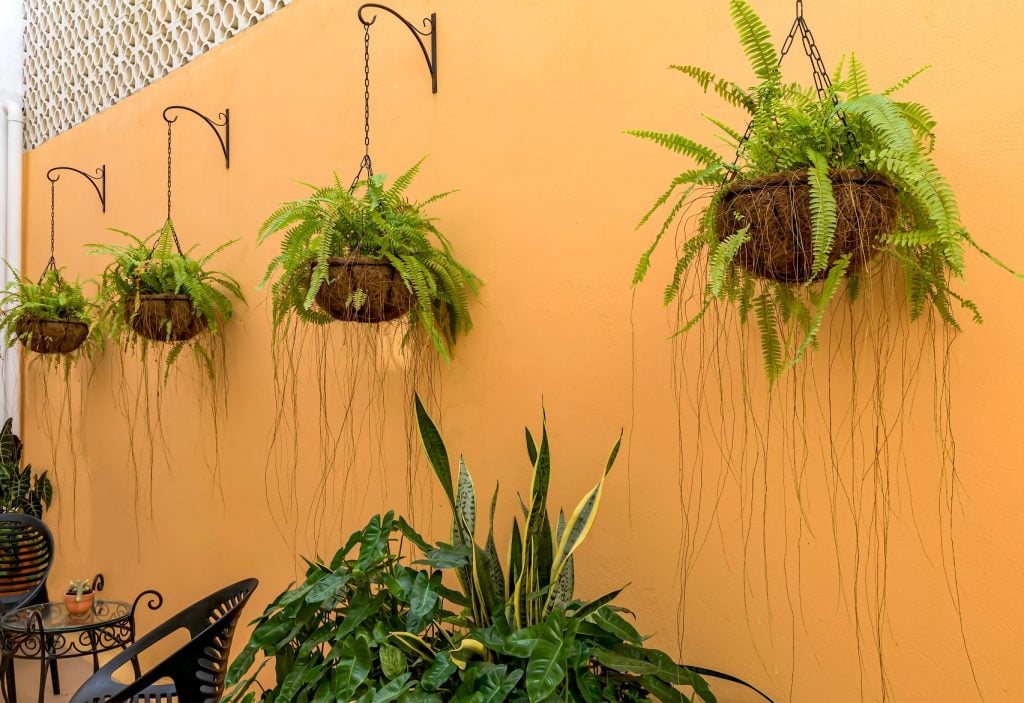 7. Plant Pots
Using plant pots for your garden ensures space is saved. You can decorate your entire outdoor space with plants in plant pots as they can be personalised with unique plant pots - go for bold looking flowers to add a statement.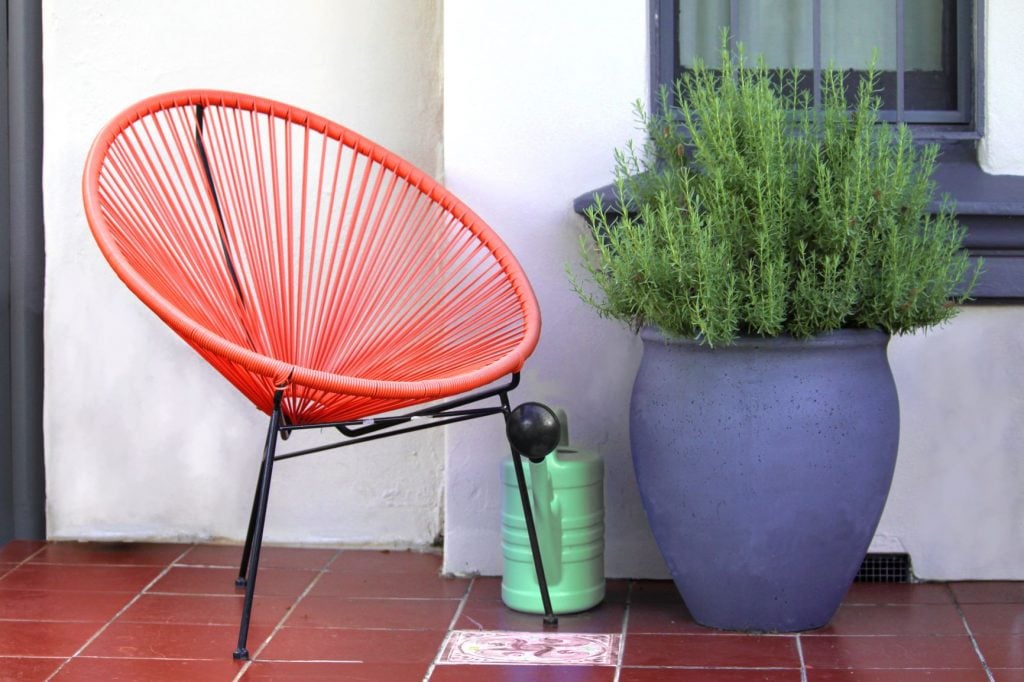 8. Add plants to the
wall
Attach wooden flower beds to the wall in your garden, not only does this bring a natural look, but it also saves space for furniture on the floor. Use plants that are easy to maintain, so you don't need to look after them 24/7. If you lack wall space then add a raised flower bed - it was the same effect!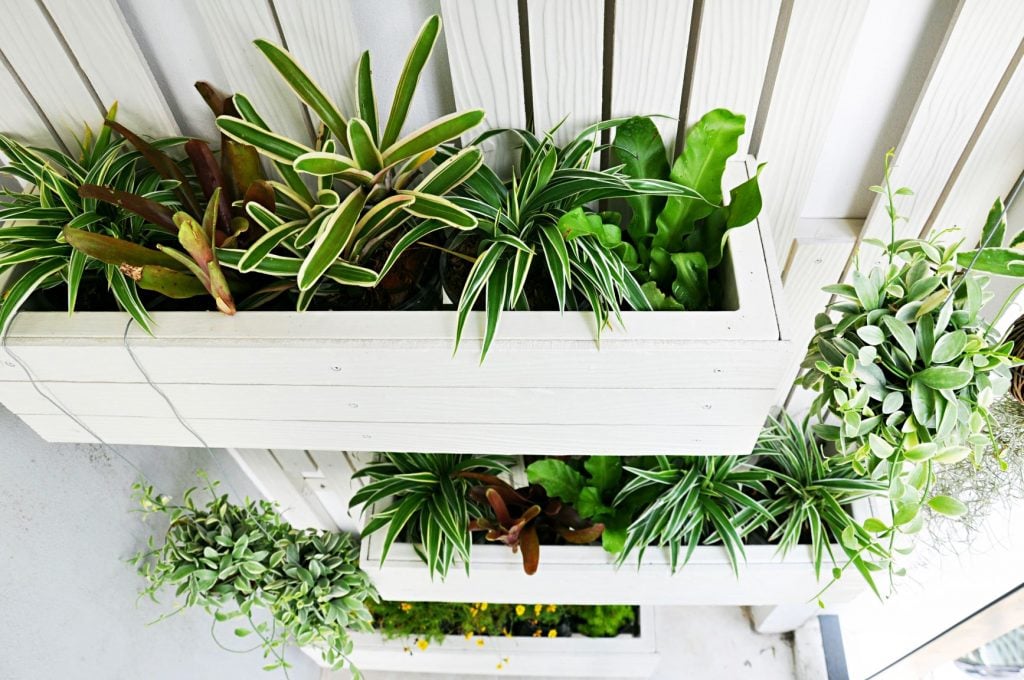 9. Storage In Small Garden
Adding storage to your garden allows you to hide away furniture when it is not in use. You should opt for storage spaces that double up as other pieces of furniture, like a chair with space beneath for you to store gardening essentials. Our small garden storage tips below should give you some inspo. 
How to maximise sunlight in your small city garden
Paint your brick walls white, this will reflect the sun.

Add flowers that are light in colour, so when day turns to night, they'll stand out.

Purchase an outdoor mirror.

Create a stunning water feature, this will also reflect the light into your garden. 
10. Painting your walls white in your urban garden
Add a lick of paint to the walls in your garden, is a cheap and easy DIY technique you can use to bring in more light to your backyard. Paint the walls of your house or the walls that separate your garden from your neighbours, to bring in more light to your small space. 

11. Light coloured flowers
We've talked about how adding plants to your garden can bring colourful pops, and how you can use plants on the walls of your yard. But are there any plants that you can use that will maximise the light in your garden? Well, put simply, yes. You can add variegated foliage to your garden, we suggest Euonymus which is edged with white and palace pink. This type of foliage can even be added to fencing and is sure to maximise light.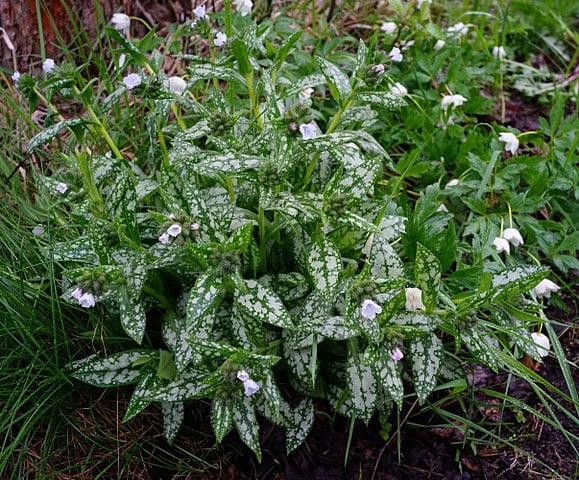 12. Outdoor mirrors
Place an outdoor mirror within the foliage of your garden, which brings a unique look to your outdoor space, whilst maximising the light in your garden. You can find a range of outdoor mirrors online, with loads to choose from you can create a stylish look in your garden.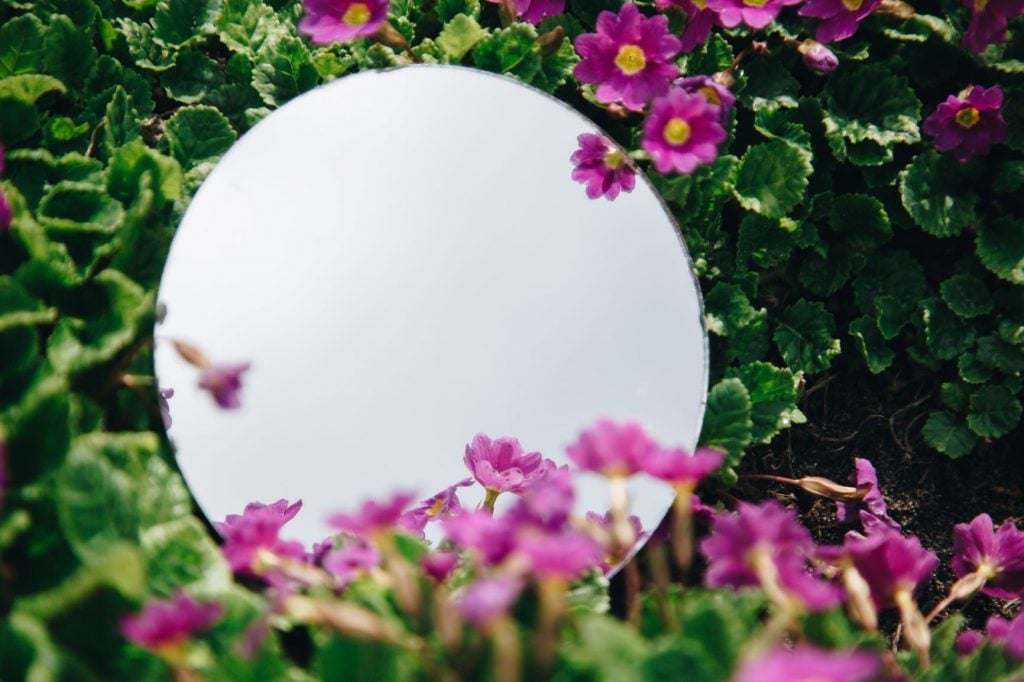 13. Stunning water feature for small garden
Not only will a water feature in a back garden reflect light, but it'll also bring a relaxing feel - ideal if you want to escape the hustle and bustle of the city. Water features come in all shapes and sizes, so they are available for small gardens - feast your eyes on the one below!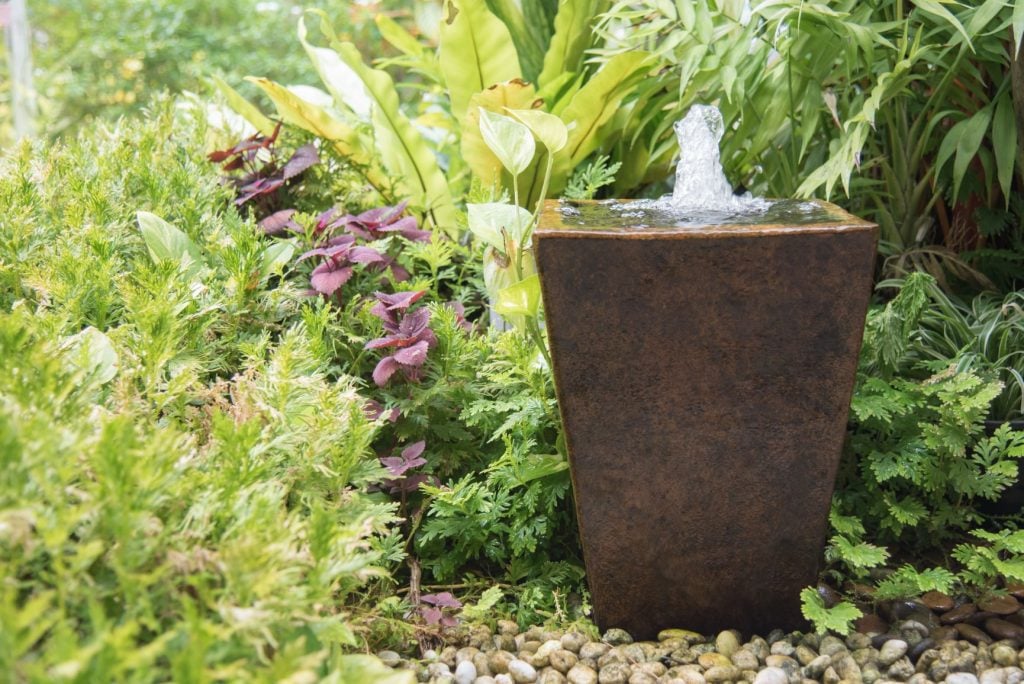 14. Open up your home to your garden
Making the gap between the inside of your home and your garden seamless has become the on-trend thing in garden restorations in recent years. It's a great way of maximising your outdoor space by integrating your garden with the inside of your home. Patio doors or the more popular bifold doors will do just that and make outdoor entertaining even more enjoyable.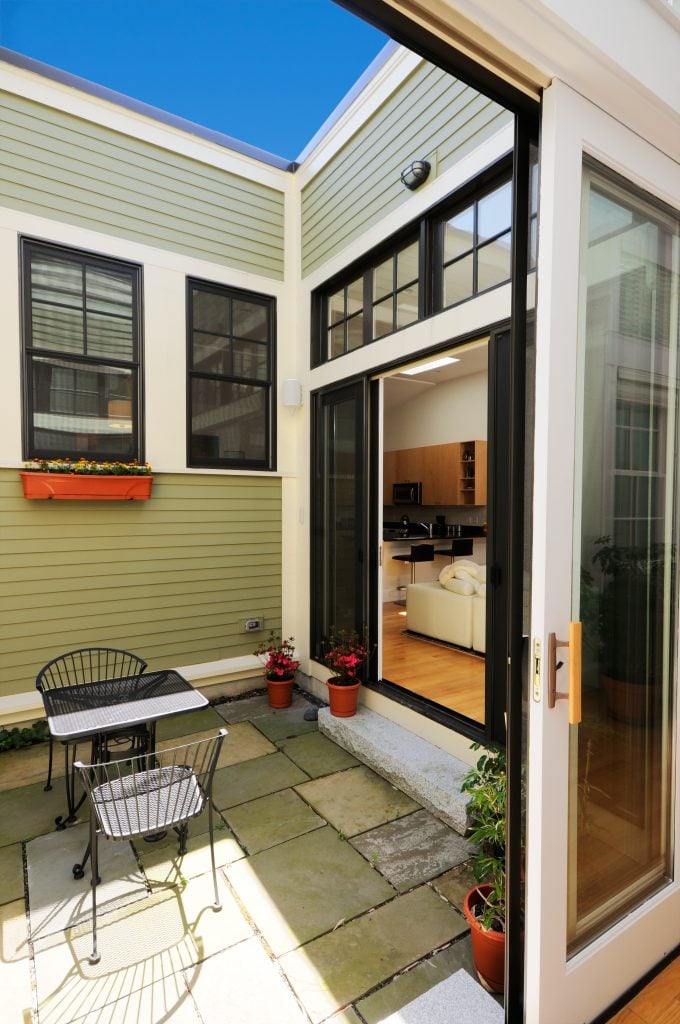 15. Add a hanging bar
These bars became very popular during the lockdown, they were a way of giving you a touch of normality. They're available online, or if you know your way around a toolbox you can create one yourself. Take a look at our top ten DIY bar ideas here.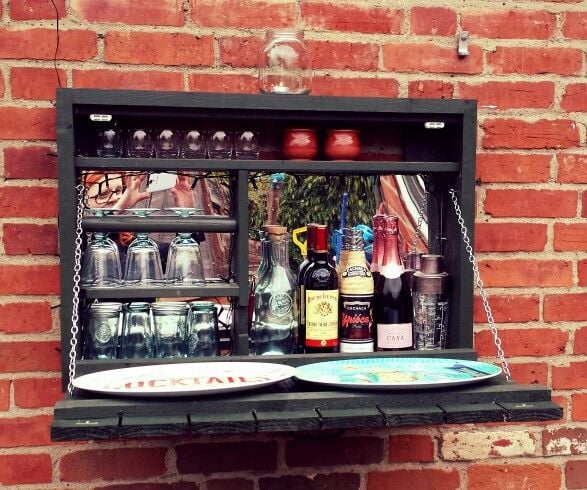 Enjoyed reading this?
Sign up for our emails below, so we can send you blogs on gardening tips, as well as updates on our sales, so you don't miss out on those garden furniture bargains!